Turtle-tracking excursions in Coastal Maputaland or Isimangaliso Wetlands Park
LOCATED IN
Isimangaliso & Coastal Maputaland
Turtle-tracking in Coastal Maputaland
One of the most special coastal experiences you can have on a beach holiday in northern KwaZulu Natal!
Hopefully you will be able to witness the Leatherback & Loggerhead turtles as they come inshore to lay their eggs in the early summer. Later on you may be able to see the eggs hatch & the baby turtles make a life & death rush for the safety of the ocean. You can experience this carefully regulated excursion at either Rocktail Beach Camp or Thonga Beach Lodge on Coastal Maputaland. Or from St Lucia near the Isimangaliso Wetlands Park.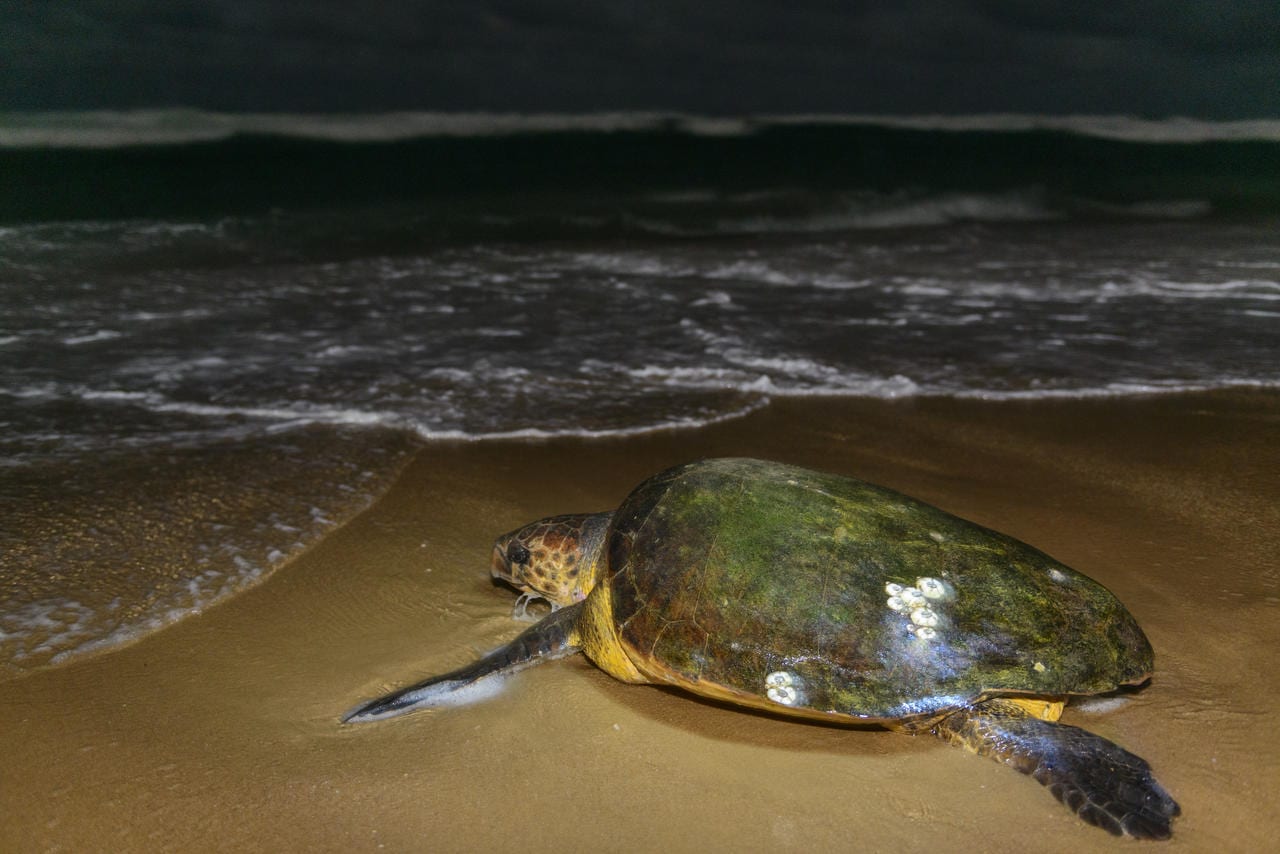 No-one knows how the turtles can navigate back through the ocean & lay their eggs on exactly the same beach where they  were born. It is one of those remarkable poignant mysteries of nature. The 'season' for turtle tracking begins in November and continues through the summer to February. It is a nocturnal activity.  The turtles need the safety of darkness in order to find a suitable nesting place above the high tide mark.
Thonga Beach Lodge offers turtle tracking excursions along the beach during these months.