Overview
In the beautiful NamibRand Nature Reserve
Romantic and luxurious accommodation
Wood & canvas chalets offer comfort and style yet evoke a tented camp ambiance
Open your canvas walls to sleep al fresco if you wish
Superb views from your private deck
Surrounded by the dunes of the Namib Desert
Wolwedans Dune Lodge lies in the echoing foothills of the NamibRand Nature Reserve and is a unique and romantic desert experience. The lodge lies on top of a dune landscape with panoramic vistas in all directions. Built on stilts, the spacious wood and canvas chalets create the feeling of a tented camp but provide the comfort and style of a permanent structure.
Accommodation
Each of the nine spacious chalets at Wolwedans Dune Lodge has an en suite bathroom and a veranda gazing out onto vast stretches of Namibian sand. Sleeping with your canvas blinds open is just like sleeping under the Namibian stars. Wolwedans main lodge, also on stilts, has two lounges, a bar, library, wine cellar and dining room. Various sundowner decks provides the relaxed atmosphere of a true holiday experience. Wolwedans Dune Lodge also has a swimming pool, which is suspended above the sand. All communal areas of the lodge open out onto decks with superb views.
Activities
The Namib is the oldest desert in the world and flora and fauna here have developed fascinating attributes to cope with the extremes of heat and the extended drought known to Namibia. The NamibRand Reserve spans 180,000ha and is the largest private nature reserve in Southern Africa. Its special attraction is the diversity of desert landscapes with mountains giving way to grassy plains and red vegetated dunes. Please note that given its relative southerly position, the focus in the NamibRand tends to be on its immediate dune landscape rather than trekking north to visit the Sossusvlei dunes.
Whilst at Wolwedans Dune Lodge, you are introduced to exciting facets of the NamibRand's unique desert habitat - through scenic drives and walks and even by hot air balloon or scenic aerial flights (optional extras). Wolwedans Dune Camp and Wolwedans Private Camp are two sister lodges of Wolwedans Dune Lodge.
Wolwedans Dune Lodge gallery
Wolwedans Dune Lodge on the map
Rooms
Chalet
Nine spacious wood and canvas chalets, all with en-suite bathrooms and incredible views of the surrounding area.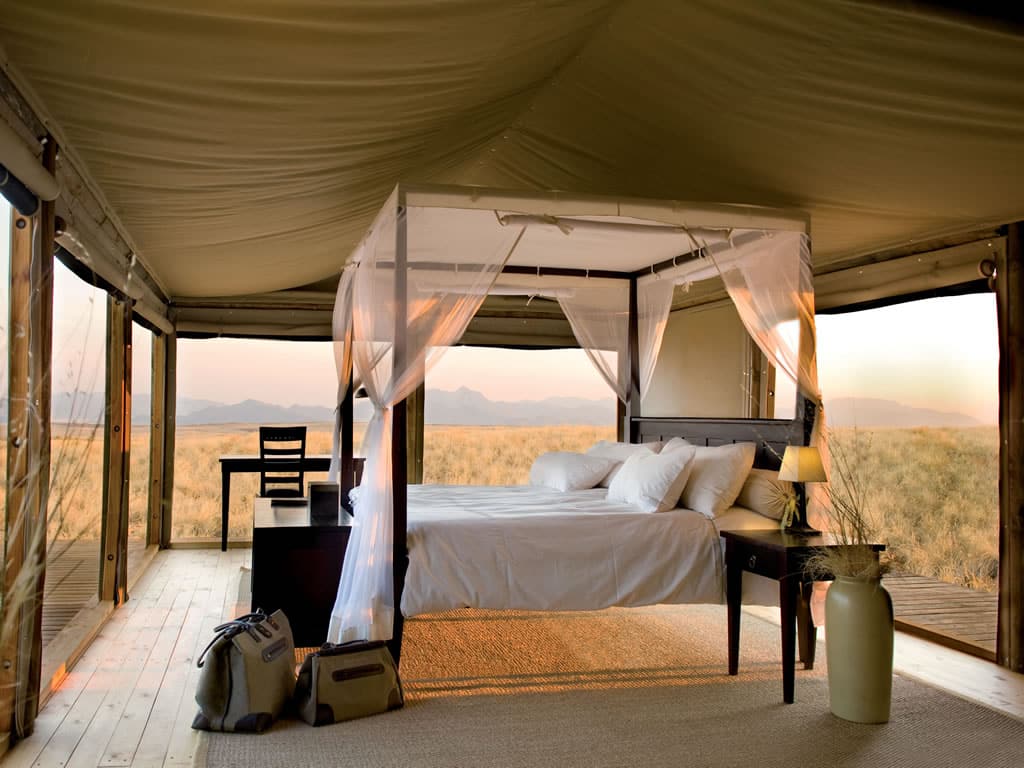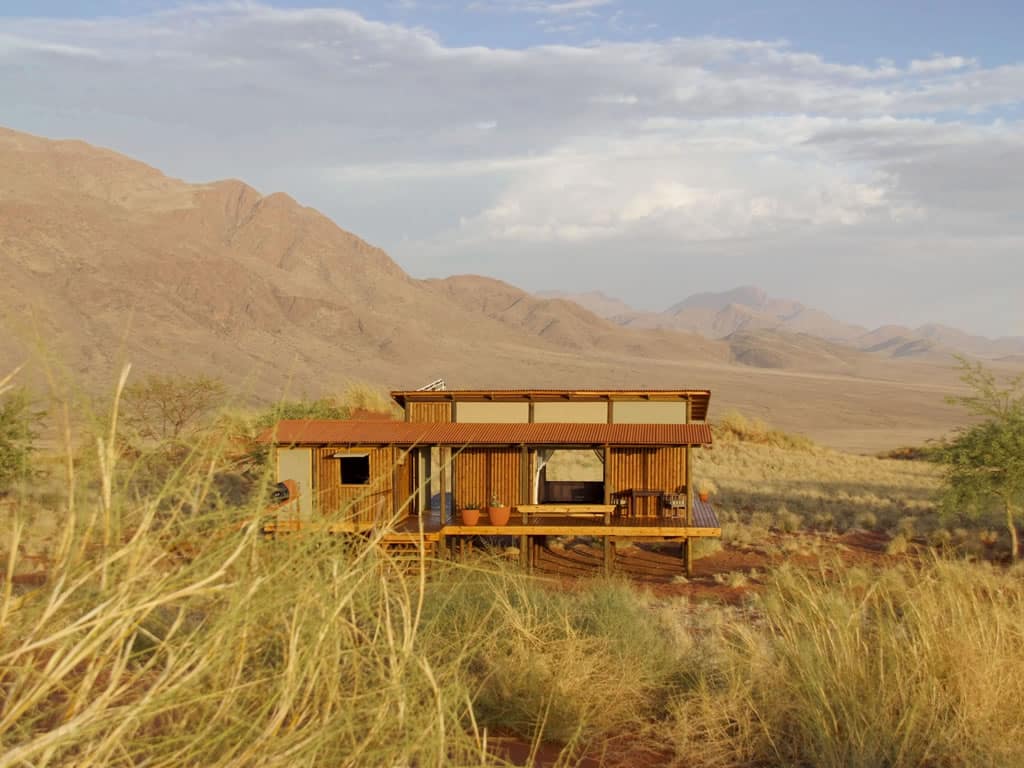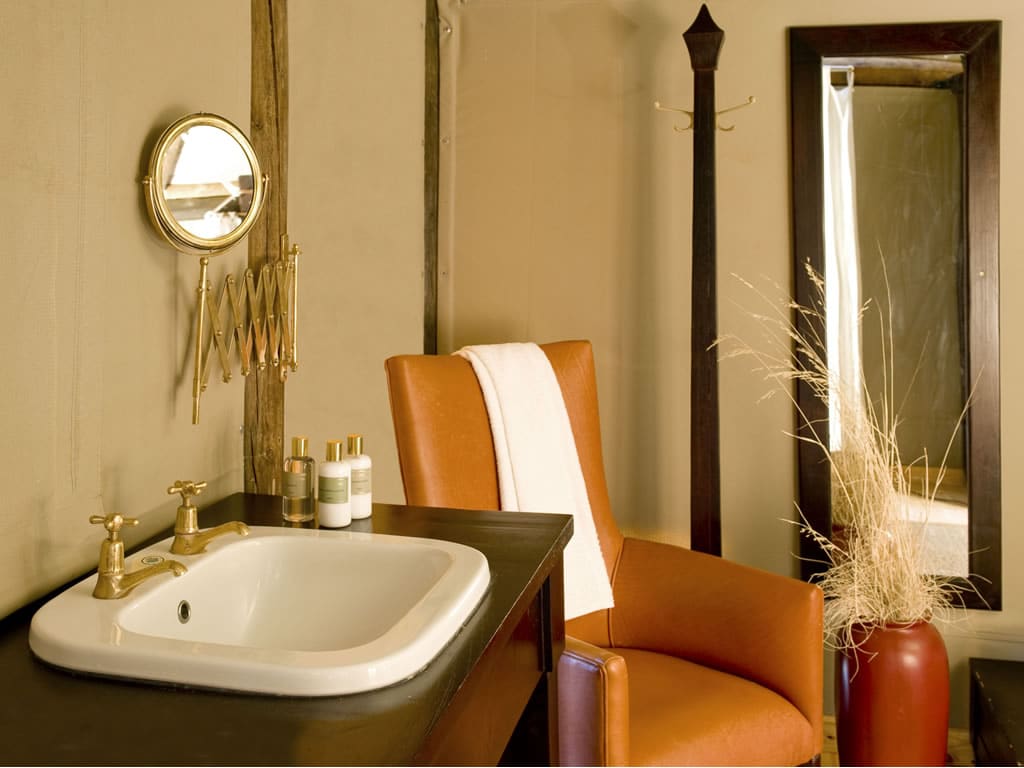 Includes
Accommodation, all meals and shared, scheduled activities (Village sustainability tour/ Sundowner Drive (incl. 2 drinks pp)/ Morning Drive (~3hrs)/ PM Drive (~3hrs, incl. 2 drinks pp)
Excludes
Hot-air ballooning & scenic flights and all other drinks
Family Suitability
Accepts older children
Malaria Rating
Non-malarial area
See other options in this area