Overview
Superb eco-friendly lodge with spectacular views
The organic, 'bush-chic' design reflects the local building style
Rooms have mosquito nets, 240v lighting and a private veranda
Wi-Fi available in the main lodge building
Virunga Lodge is a charming lodge close to the Volcanoes National Park. It has one of the most spectacular locations in Africa high on a ridge with magnificent 360 degree panoramic views over Lake Bulera and Lake Ruhonda as well as the Virunga volcanic massif.
However, compared to other lodges in the area, its drawback is its distance from the park headquarters. It is about 45-60 minutes' drive to the park headquarters so that means a much earlier start in the morning for gorilla trekking. Apart from that it makes for a great base for gorilla tracking. See how one of our team got on in their gorilla trek.
Accommodation at Virunga Lodge
Around the lodge are 12 comfortable 'bandas' simple in design in keeping with the surroundings and their ecology. All en-suite bathrooms have low-flush toilets and hot showers.
Facilities
The comfortable Virunga Lodge has a lovely ambience with a reception, restaurant and spacious sitting areas. The bar/lounge area is charming with a circular open fire and plenty of books. The balcony is the perfect place to relax after a trek and enjoy the amazing views. Virunga Lodge prides itself on being particularly eco-friendly with furniture made from local materials, naturally wild gardens and solar power.
Rooms
Guest Bandas
• 10 luxurious bandas (6 Doubles, 2 Twins, 2 Deluxe). Each banda has a private terrace from which our guests can watch the sunrise over the dramatic landscape of mountains and lakes. Luxuriously appointed, with the accent on vibrant Rwandese fabrics and stylish locally inspired furniture
• All rooms are complete with a fireplace, en-suite bathrooms with flushing toilet, double vanity and shower with hot & cold running water.
• Power sockets/charging facilities and hair dryer in the rooms. No air conditioners.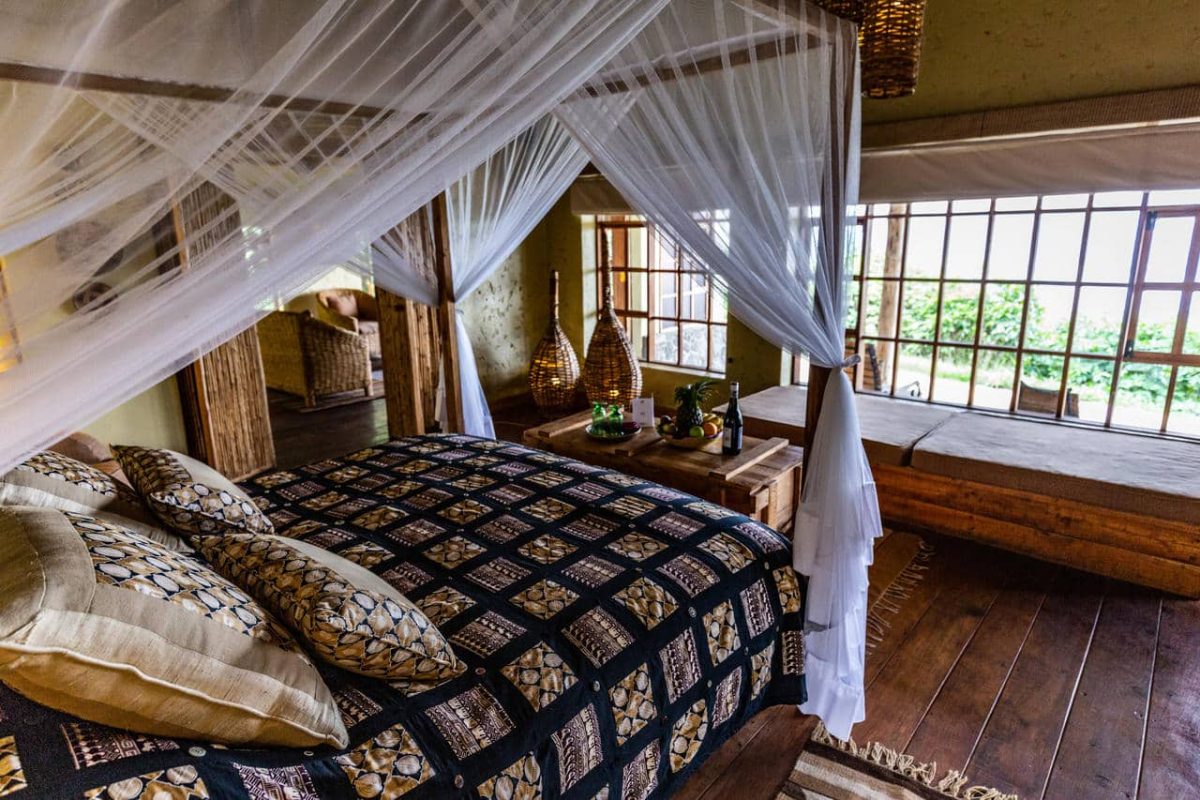 Deluxe Bandas
• The two deluxe bandas, Ibirunga and Ibiyaga, have their own private separate sitting room and more refined interiors
• Perfect for honeymooners or a family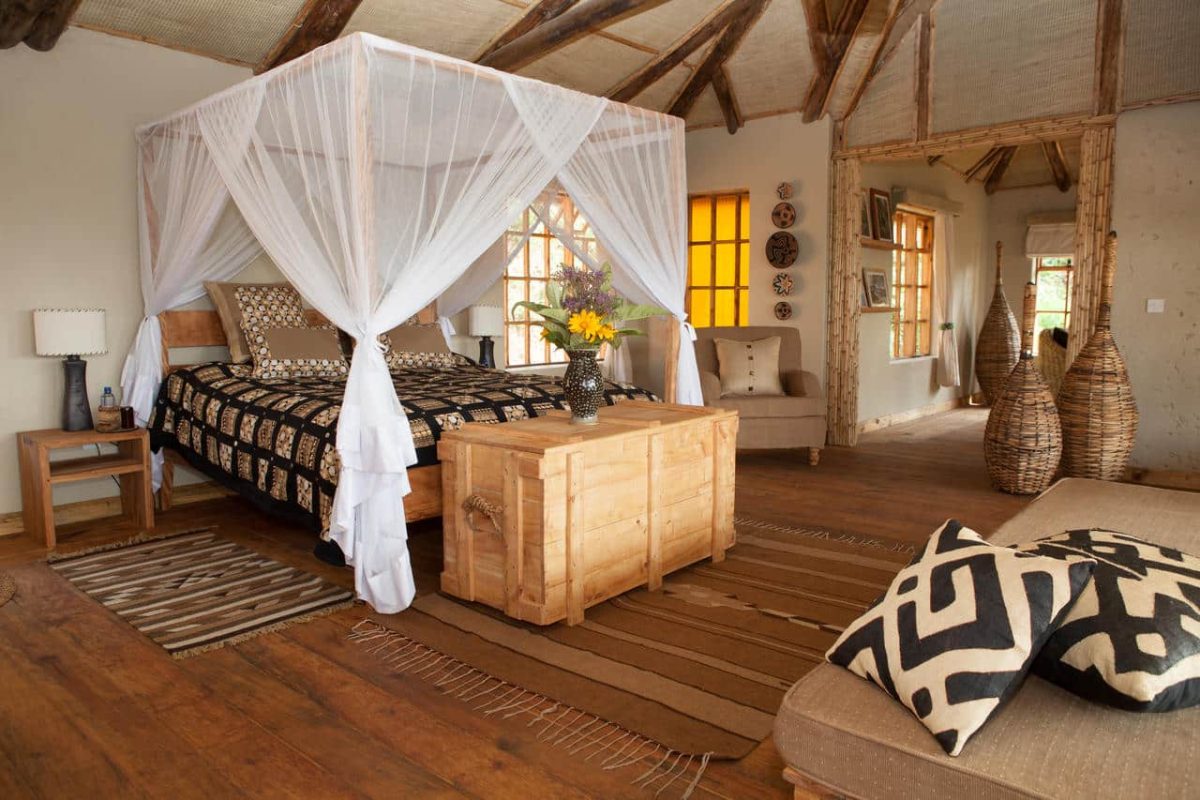 Beautiful setting
"Beautiful too. Plenty of hot water, comfy and elegant. Quite a different style to Magashi. Beautiful food and the ever friendly and helpful staff. Loved it – 9.5 out of 10! "
Includes
Fully Inclusive accommodation; unlimited consumption of alcoholic and soft drinks; laundry services; and any activities the client wishes to do around the lodges. A single complimentary massage is also offered.
Family Suitability
Family-friendly all ages
Malaria Rating
Malarial area year-round
See other options in this area