Vanila Hotel
CEDARBERG RATING
Comfortable
Overview
Vanila Hotel on the island of Nosy Be just off Madagascar is just one of those places you fall in love with. It is easily one of the best hotels on Nosy Be with friendly staff, true Malagascar hospitality, charming gardens and a beautiful location on the pretty north-western side of the island facing the Orchid island of Sakatia.
As well as the sandy beach, Vanila Hotel has two infinity pools, one of which consists of 3 pools cascading into one another, a pool bar, main bar, video lounge and small library. There are two restaurants, a casual grill restaurant and one where the resident French chef offers a mix of fine French and Malagasy cuisine. You will usually have dinner accompanied by some local singing.
Vanila Hotel offers a range of excursions at an extra cost such as scuba diving, sailing, deep-sea fishing, off-road tours and even a visit to the local rum distillery for the adventurous.
Rooms
Room Info
The Vanila Hotel has 57 en suite rooms with a mix of stunning sea view rooms as well as rooms overlooking a beautiful tropical garden. The simple but comfortably furnished rooms are all equipped with minibar, satellite television, telephone, air-conditioning and overhead fan. All the sea view rooms have a balcony or terrace overlooking the garden, swimming pool and then the ocean, perfect for enjoying spectacular sunsets from your deck. On the top level are two suites with hifi, dvd player and a Jacuzzi on the balcony.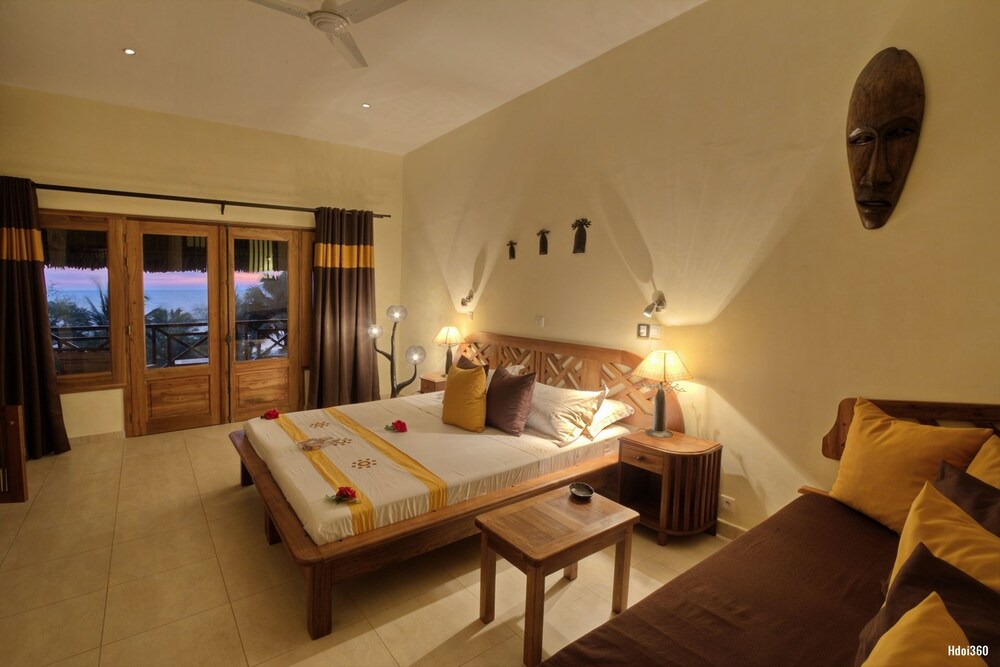 Family Suitability
Family-friendly all ages
Malaria Rating
Malarial area year-round
See other options in this area