Sibuya River Camp
CEDARBERG RATING
Comfortable
Overview
Sibuya Game Reserve has more navigable river than any other game reserve in South Africa. Consequently as a birding destination it is hard to beat: there are nearly 400 different species ranging from coastal waders through to forest species such as the Knysna turaco. This game reserve is sanctuary to an abundance of diverse wildlife from elephants to otters, and almost everything in between, including the Big Five. Currently 3,500ha in size, they are adding more land to make it a 5,600ha reserve.
Accommodation
River Camp is nestled in riverine forest and has been constructed in an environmentally conscious manner. The small, intimate camp has just four tented rooms, ideal for families or exclusive use small groups. The spacious luxury tents under an all-weather roof measure 25 square metres with an en-suite bathroom. Decks complete with hammocks offer views of the river or forest. The sleeper couch accommodates two smaller children and an extra cot or camp bed can be added so that three kids can share with parents if you wish. Families with young kids can take a private game vehicle.
Sibuya River Camp offers ample opportunity for relaxation, and few pastimes can be more soporific than lying on a hammock with a book, listening to the birds in the trees. However it's also suited to the active with game drives supplemented by canoeing, bush walks, fishing as well as beach visits for longer stays. There's no swimming pool as such but the river offers safe swimming!
Sibuya's reception is in the holiday village of Kenton-on-Sea, about 140 km from Port Elizabeth and East London. The experience starts immediately with a 45 minute boat transfer up the Kariega estuary to Sibuya River Camp. Leaving the beach, turtles, dolphins and whales might be seen near the river mouth.
Longer stays
If you stay three nights at Sibuya, you can enjoy a complimentary boat cruise down to the glorious sandy beaches of Kenton. You would enjoy your morning game drive and brunch and then spend a few hours on the beach before returning in time for afternoon tea and the evening game drive. If you have time, it's ideal to combine Sibuya with its riverine vegetation and stunning birding with another Eastern Cape game lodge offering more open savanna plains. This really would offer the best of all worlds.
Sibuya River Camp gallery
Sibuya River Camp on the map
Review of Sibuya Game Reserve
Sibuya Game Reserve is a charming family-owned and run game reserve in the lush riverine vegetation of the Kariega River. Our visit started with a gloriously picturesque the river cruise up from the seaside village of Kenton. We actually started the safari from there with our knowledgeable guide pointing out various birds en route. (Sibuya is a birding mecca with nearly 400 species ranging from coastal birds to forest dwellers.) Lions are kept in a separate part of the reserve as they are not allowed to have lions close to the public Kariega river (which makes sense!)
I was pleasantly surprised by the standard of the stylish family suites at River Camp. In fact I actually slightly preferred the intimate little river camp to the larger forest camp, though both were charming.
If you had time, it would be great to combine Sibuya with another Eastern Cape lodge such as Lalibela, Samara or Pumba which offered more open game-viewing.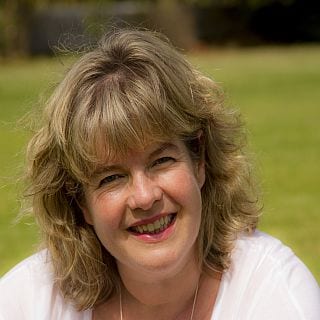 Includes
All meals, local beverages, scheduled boat transfers from/to reception (departing at 12:00 from Kenton-on-Sea), boat cruises, game and bird-watching drives in an open 4x4 vehicle, fishing, canoeing and game and bird-watching walks. Value add for a 3 night stay: A complimentary beach excursion.
Excludes
Non-scheduled boat transfers, laundry, premium beverages, massages, horse-riding on eirther the reserve or the nearby beach, deep-sea fishing, island cruises, sea-side picnics and other excursions to the beach and any other items not listed as inclusive.
Family Suitability
Family-friendly all ages
Malaria Rating
Non-malarial area
See other options in this area