Overview
Situated in a private concession of the malaria-free Marakele National Park
Only three hours north of Johannesburg
Stunning eco-friendly camp
180 degree views into Waterfall Valley
Marataba Mountain Lodge is a stunning eco-friendly camp situated in a remote part of a beautiful 23,000ha concession within the Marakele National Park.
Marataba Mountain Lodge was originally designed for keen hikers looking for a bush adventure in a big 5 game reserve. However now it offers all the same activities as its sister lodge, - game drives, sundowner river cruises and bush walks. But if you are keen to do bush walks, it is very well situated!
The lodge is cleverly hidden  on the hillside with 180 degree views into Waterfall Valley. It has a true sense of wilderness, utterly remote and with only 5 rooms.
Everything in the lodge reflects the natural bush outside – it is designed to complement and not compete with the landscape. But great attention has been given to ensuring a quality experience. The result is what they term a 'Scandi-safari' design which is off the grid – taking its energy solely from the sun's rays.
This is the ideal place if you are looking for a 'digital detox' with neither wi-fi nor cellphone reception. However solar power allows camera equipment & phones to be recharged to ensure they are always at the ready to capture another glorious day!
All of the five rooms have spectacular views down into Waterfall Valley, which is particularly magical at sunset. Each has a private shaded viewing deck, fireplace and en suite bathroom with a rain shower (with a view). The lodge has recently added a small swimming pool for relaxation during the heat of the day.
Activities
The Marakele National Park is a malaria-free reserve that offers a dramatic landscape of vast plains, dense bushveld, winding rivers, deep gorges and soaring mountains. Though walking trails are still on offer, Mountain Lodge now offers game drives and sundowner river cruises on the Miss Mara boat.
We recommend a minimum of 3 nights in the Marakele, with perhaps your time split between Mountain Lodge and  Marataba Safari Lodge.
Marataba is easily accessible by road from Johannesburg. It is approx 3-3½ hours to the main gate where you park your car and meet your ranger for your onward transfer to the camp. Usually you will walk the final part of the way to the lodge, timing and seasons permitting.
Marataba Mountain Lodge gallery
Marataba Mountain Lodge on the map
Rooms
Luxury Suite
Each of the 5 luxurious suites will have a king sized bed/ twin beds, a
private shaded viewing deck, a fireplace, en-suite bathroom with a rain
dance shower (with a view), free standing vanity and a mini viewing
deck.
Note: Due to its elevated location on a mountainside, Marataba Mountain Lodge and its remote Eco Suites are not recommended for guests who are physically challenged or impaired.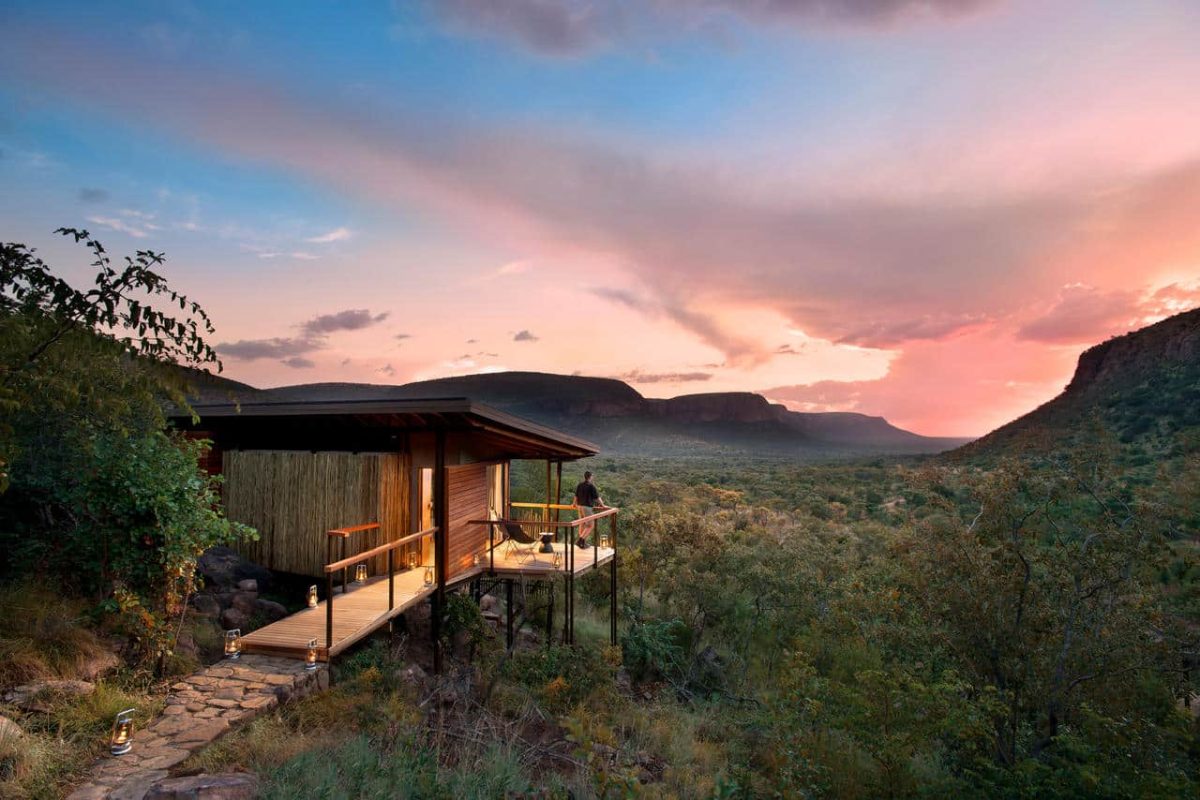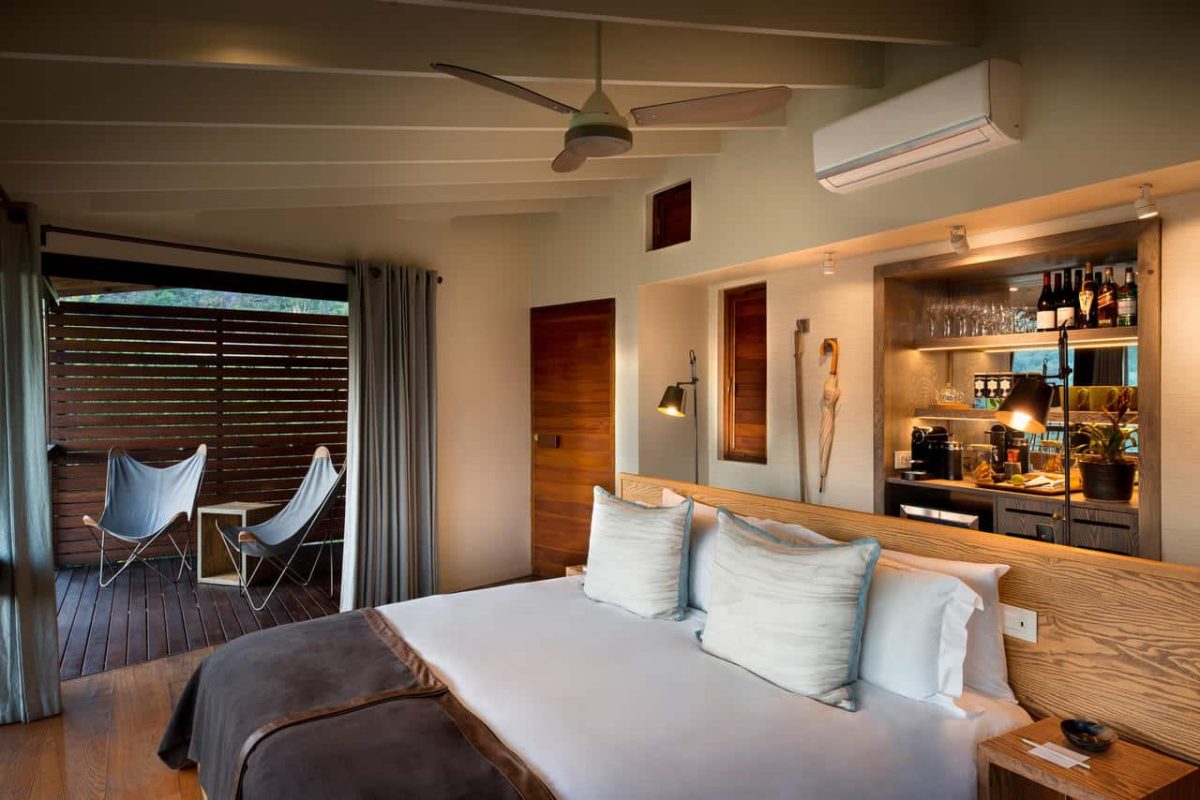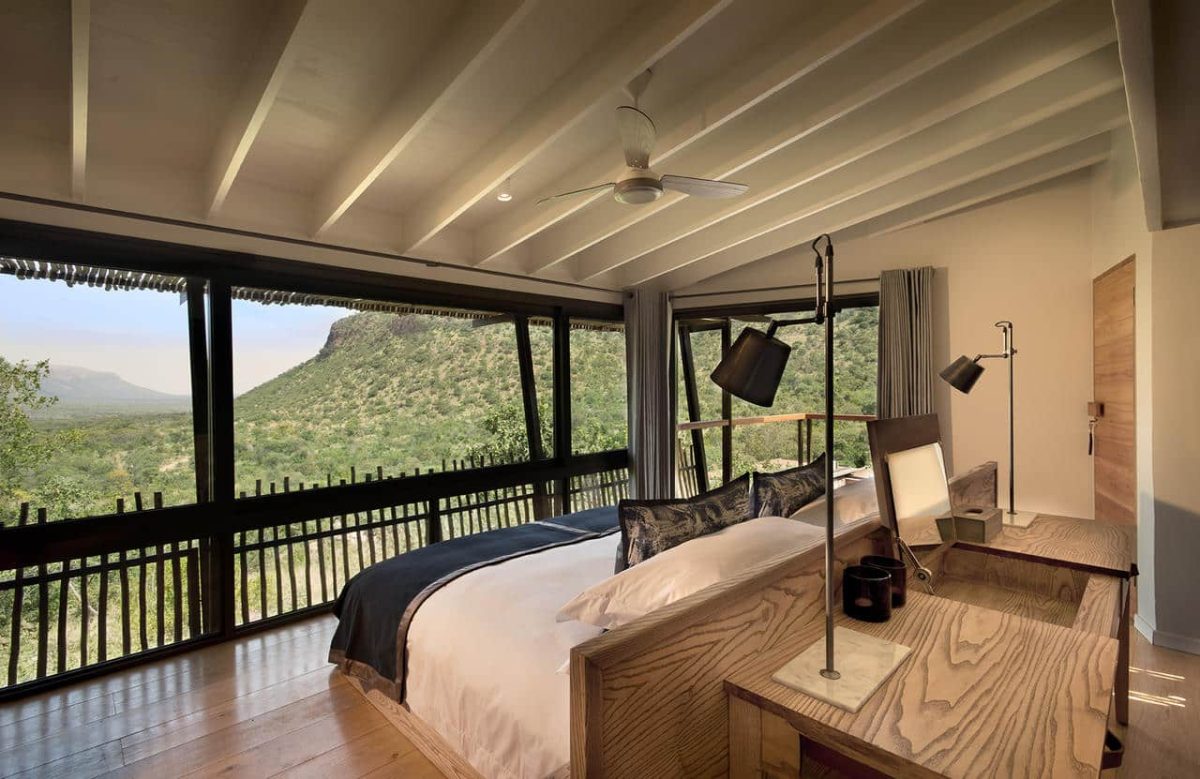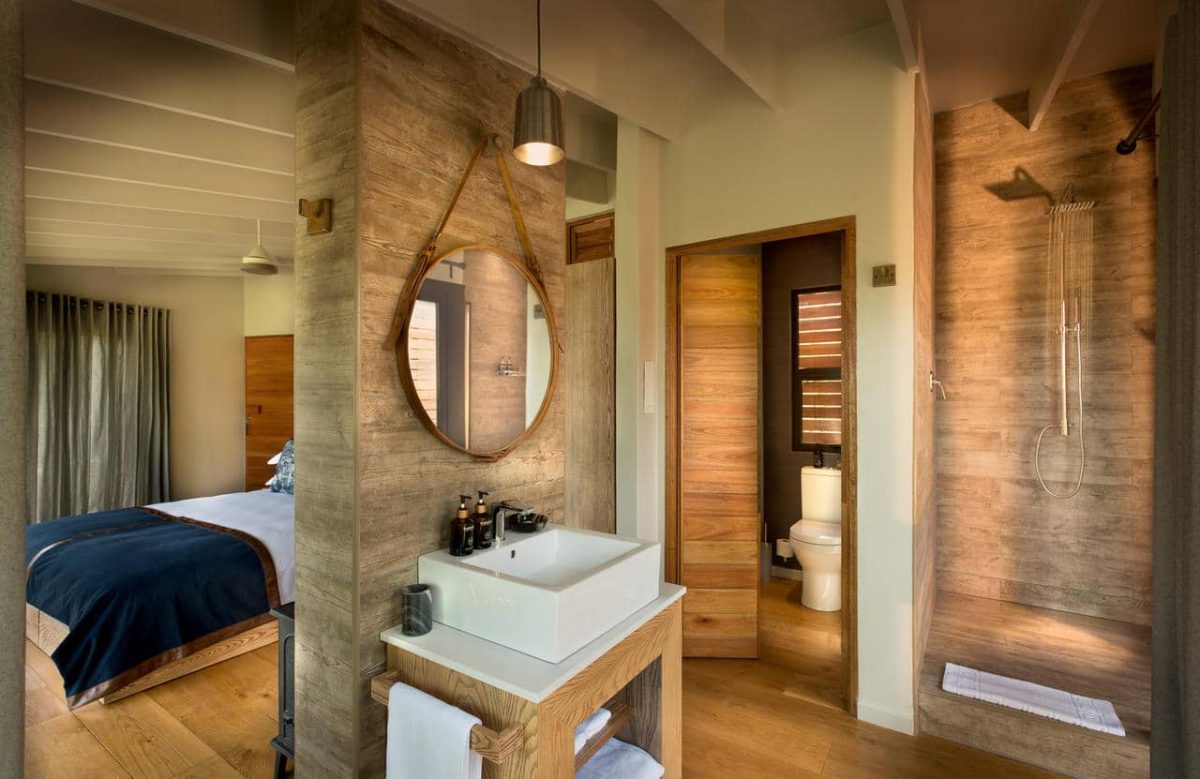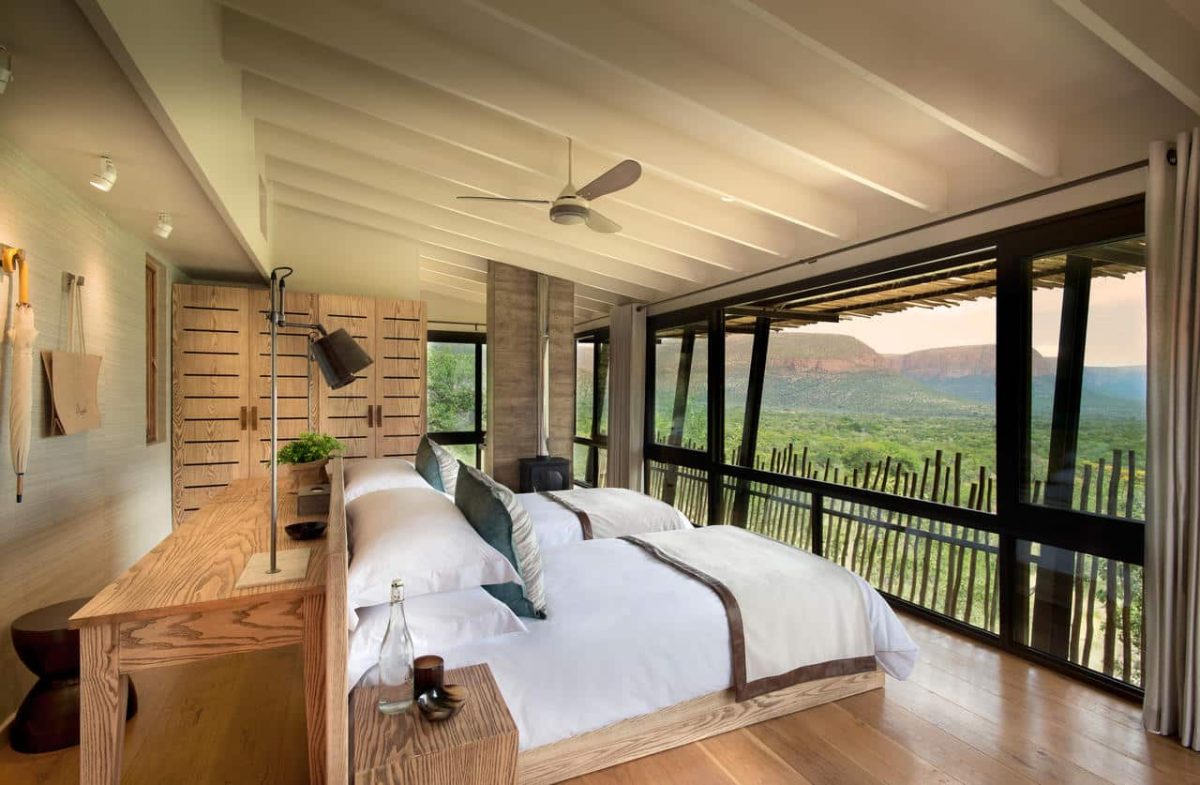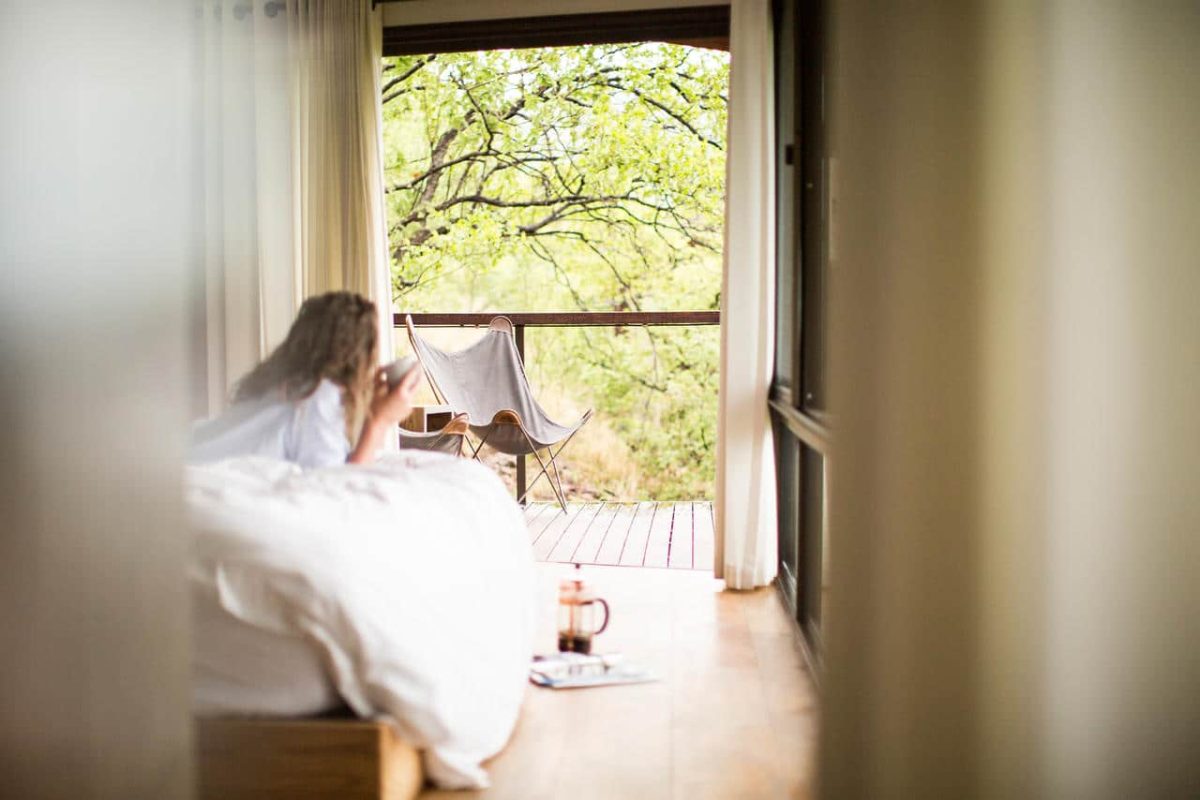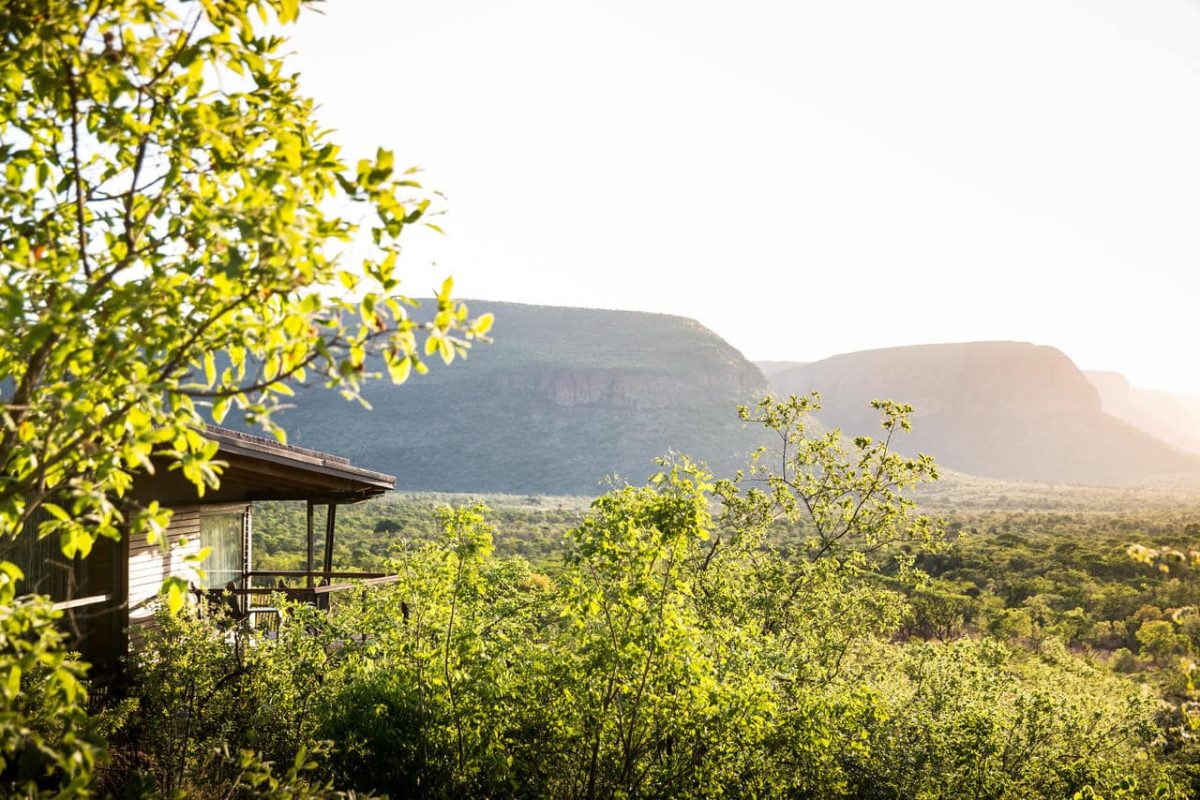 Special offers
'See More' - Safari & Cape Town Offer
Book 3 nights at More Safari lodges and receive two free nights at Cape Cadogan or More Quarters Cape Town
Book 3 nights at one of the More Safari lodges (Lion Sands Narina or Tinga Lodge, Lion Sands River Lodge, or Marataba Safari Lodge or Mountain Lodge) and receive two complimentary nights at Cape Cadogan (until April 2022) or More Quarters in Cape Town (until April 2023).  
Excludes: Excludes Festive season: 20 Dec to 3 Jan
Terms & Conditions: Limited to 2 rooms (4 people) per booking. Subject to availability of rooms.
Stay 4 nights, pay for 3
Pretty self-explanatory: If you stay for 4 nights, you only pay for 3
Note: This offers is only valid for Cape Cadogan until April 22
Excludes: Excludes Festive season: 20 Dec to 3 Jan
Combo Offer
Book 3 nights at any More safari lodge & get 2 nights free at Stanley & Livingstone inVictoria Falls