Overview
The most luxurious and comfortable accommodation in this area. Kyambura Gorge Lodge is situated at the eastern edge of Queen Elizabeth National Park, with unparalleled views over the national park and onto the Rwenzori Mountains.
Aside from the elephants, tree climbing lions and other animals and bird life in this region, Kyambura Gorge is home to wild chimpanzees, and the lodge is in the perfect position from which to start a primate tracking experience.
The lodge and cottages have been built in a complimentary style, using environmentally friendly local materials fitted by local community workmen. Also, Uganda and African artists were commissioned to make pieces to brighten and give a feeling of place.
The seven spacious, self-contained grass-thatched cottages all have views over the park from the rooms and their private balconies.
The restaurant and the lounge are open towards a sundowner deck, the beautiful gardens and nearby swimming pool. The kitchen features international and local cuisine, prepared with local ingredients and organic vegetables from the lodge's own garden.
Guest Bandas
Eight unique timber or brick guest bandas have been built with with iron or thatch roofs (3 doubles and 5 twins) reflecting the local building style. Bandas are individually named after the Kyambura Gorge chimpanzees. All rooms have fully en-suite bathrooms, double vanity, showers with hot & cold running water (solar heated) and biodegradable hand & body wash. Rooms have walk-in mosquito nets, 240v lighting (with emergency solar lamp & torch provided), plus a private balcony offering spectacular views.
This is an eco lodge and there are no air conditioners, power sockets/charging facilities or fireplaces in the rooms. Wifi is available at the main lodge.
Kyambura Gorge Lodge gallery
Kyambura Gorge Lodge on the map
Rooms
Guest Bandas
- 8 unique luxury bandas, of which 4 deluxe. 6 doubles (of which 1 ideal for honeymoon couples or families), 2
twins with iron-sheet or thatch roofs, all with a private balcony offering spectacular views of
the park. 1 guide/tour leader room available at the lodge.
- All rooms are complete with en-suite bathrooms with flushing toilet, double vanity and shower with hot & cold running water.
- Inviting salt water swimming pool with expansive views.
- Personal butler service for all guests.
- Tranquil massage room available to every guest. One 30-minute complimentary massage per guest per stay. Extra massages are available at extra cost.
- Full board accommodation including all soft drinks and house alcoholic beverages (excludes premium drinks).
- Complimentary laundry service.
- Power sockets/charging facilities and hair dryers available in the rooms. No air
conditioners.
- Wi-Fi and internet access available in the main lodge only (connection can be slow).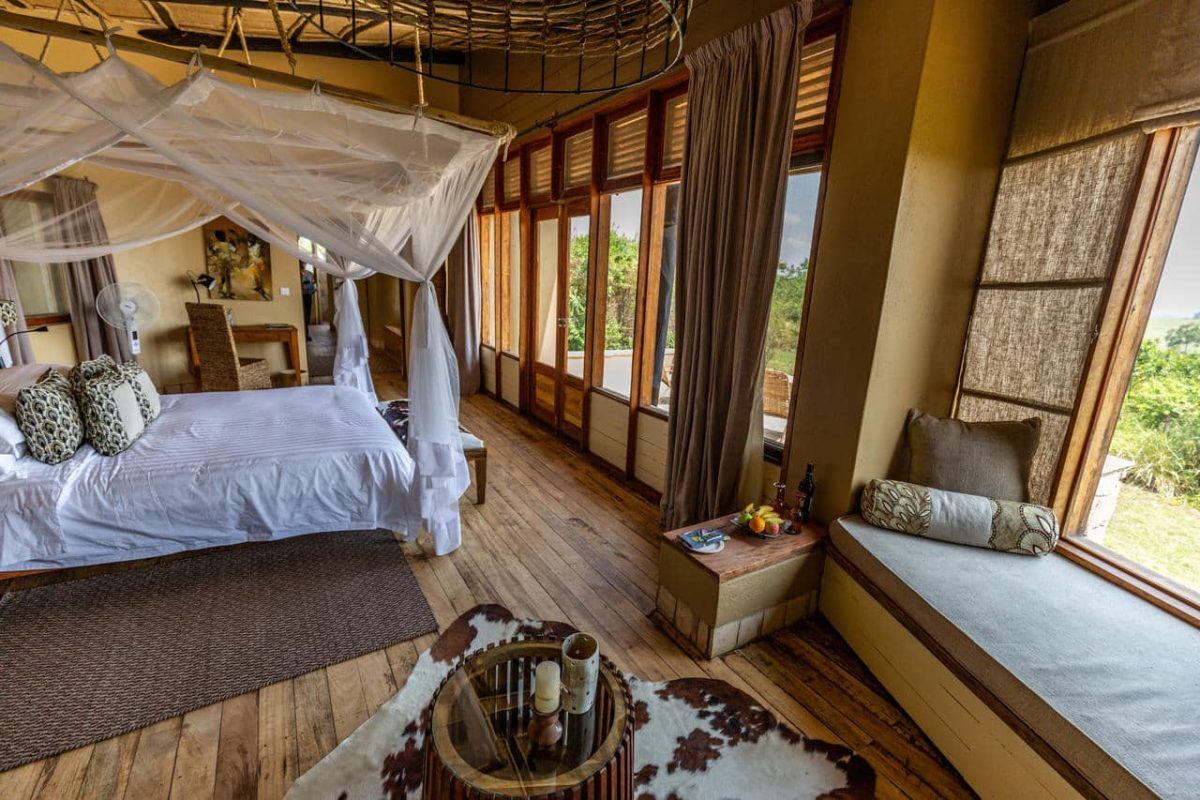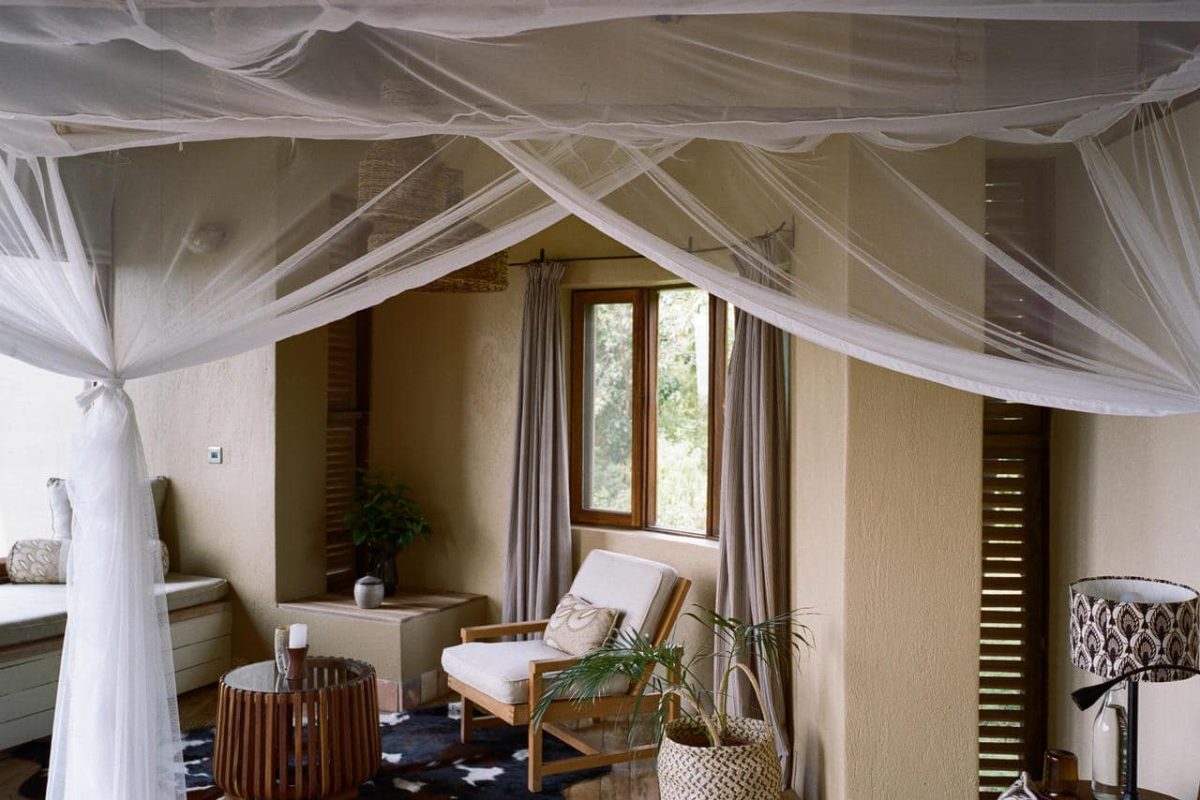 Family Suitability
Family-friendly all ages
Malaria Rating
Malarial area year-round
See other options in this area