Overview
Kilindi is a luxurious hideaway resort on the north coast of Zanzibar - ideal for a post-safari break or an exotic beach escape. The resort, fringed by casuarina trees and set on a magnificent beach, offers 15 arched pavilion-style luxury villas with unique domed roofs. Each villa is spacious, airy and well-designed with plenty natural light and sea breezes. The domed roof provides shade from the sun and each villa has two private plunge pools linked by water features and a waterfall. Two of the villas have two bedrooms. All are spread out across 54 acres of lush tropical gardens.
Facilities at Kilindi
Kilindi has a restful serene ambience, creating in part by the fluidly curving cream walls and wide open views of the Indian Ocean and Tumbatu Island with its traditional wooden dhows in the foreground. The main building is open at the front with archways leading to a terrace overlooking the beach. There is a spacious bar - with a large flay waterfall cascading down the glazed wall behind the bar - and an indoor/outdoor restaurant area. The kitchen has an organic garden that provides ingredients for meals and an on-site smokery for local fish delicacies. Outside the expansive 25m infinity pool also affords breathtaking ocean views with the 500m beach below.
uShawari Spa at Kilindi
At the uShawari spa, skilled East African therapists use traditional techniques incorporating local herbs, oils and honey. Enjoy a post-treatment cocktail in the spa's walled garden. There's a double hamana suite where couples can enjoy a massage followed by a private dinner.
Rainwater harvesting, solar energy, water treatment and recycling are further evidence of Kilindi's innovative commitment to environmental sustainability. Water is collected and stored under each pavilion keeping them cool and providing water for the pools, showers and loo.
Kilindi by Elewana gallery
Kilindi by Elewana on the map
Rooms
Villas
Fifteen Eastern-inspired domed pavilions are private sanctuaries, each overlooking the kaleidoscopic colours of the Indian Ocean. Each pavilion enjoys a spacious double suite with shuttered windows opening out onto a personal plunge pool flanked by sunbeds on a private verandah. Adjoined by a walk way, a luxurious bathroom boasts a refreshing rainfall shower. All areas of the pavilion are designed to evoke the "back-to- nature" feel, with wide windows and an open-faced design to capture the ocean breezes, and to let guests drink in the view. The beds within the Pavilions have a 'Cool Air' air con system which provides an oasis over and around the bed. The window spaces are fitted with traditional wooden shutters that allow the sea breeze to permeate throughout the room.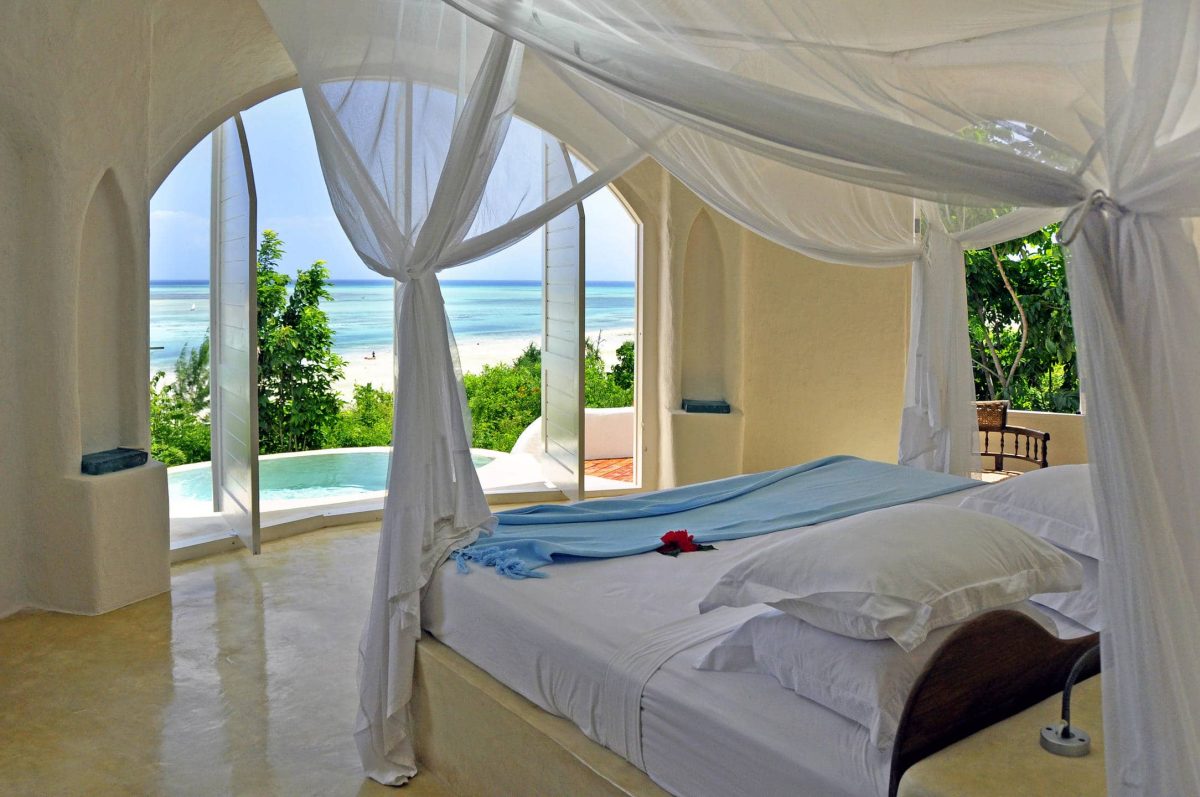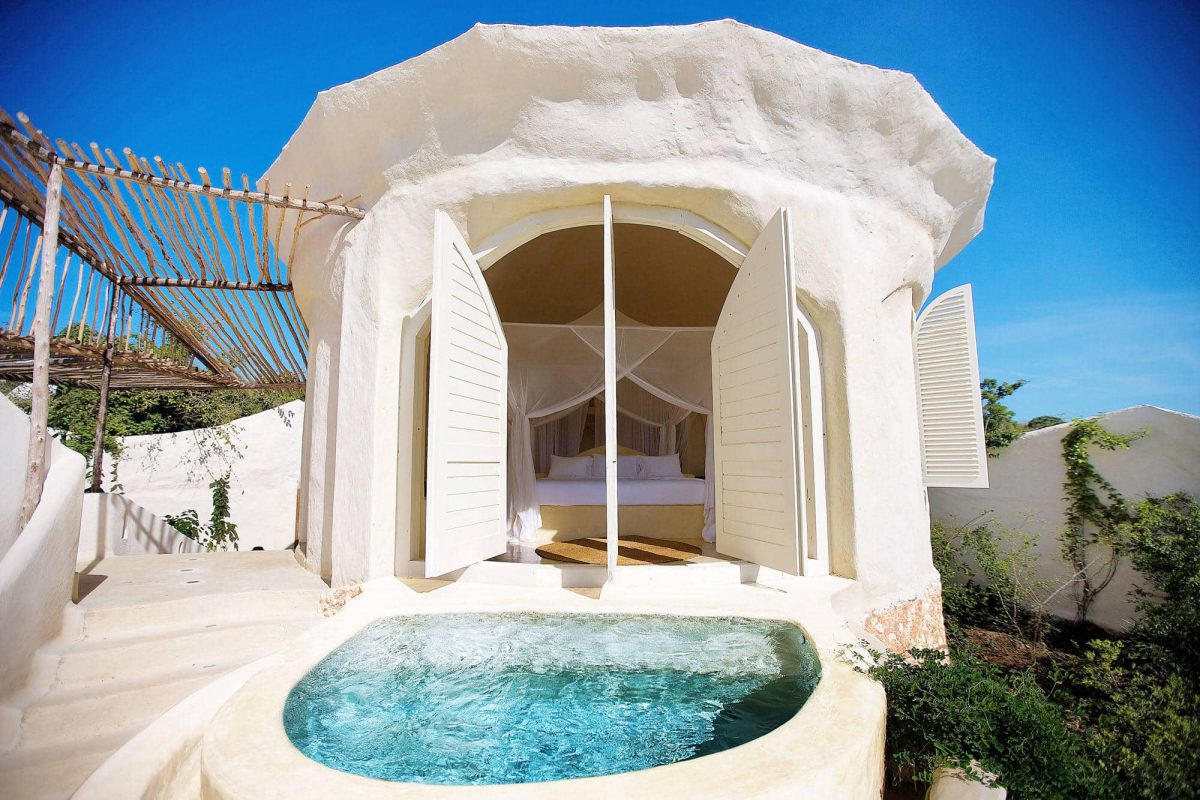 Includes
Full board and drinks. Laundry services. Snorkelling and kayaking.
Family Suitability
Accepts older children
Malaria Rating
Malarial area year-round
Good For
Beach / Coastal, Fishing, History & Culture, Leisure, Nature, Relaxation, Watersports