Overview
Gorah Elephant Camp lies within a Big 5 malaria-free concession in the heart of the Addo Elephant National Park. Aand was the first private safari camp within a National Park in South Africa. Gorah Elephant Camp offers the thrill of close-up elephant encounters, arguably the best in South Africa. As well as big game viewing on morning and afternoon game drives in open vehicles.
The lodge recaptures the romantic mystique of authentic safaris from centuries past. The gracious main house, built in 1856, has been immaculately restored and furnished in colonial style. Recalling the opulence and romance of the classic 1920's safari. Deep, cool verandas, where guests eat and relax, spill out onto the wide open African plains.
Guests staying at Gorah can go out on the daily game drives alternatively you can soak up the sun, shop, read, enjoy a glass of wine in the comfort and splendor of the Gorah house. Open veranda's with views over the waterhole is the perfect spot to enjoy afternoon tea. Having the slightly surreal experience of quietly watching a herd of elephants stroll by. A large lounge with a fireplace, spacious swimming pool with pool loungers and complimentary Wi -Fi is available to all guests.
Candle lit 'secret' corners with warm fires and paraffin lanterns put a soft layer of romance on the entire house in winter. During summer the open veranda doors invitingly coax in the evening breeze, while the mood is set for a sumptuous meal.
Accxommodation
The 11 luxurious tented suites have thatched canopies, king size beds and stylish bathrooms. Each has its own deck offering a panoramic view of the endless savanna plains. The spacious interior of the tent is enhanced by solar power lighting and ceiling fans. Gorah welcomes children 10 years and older.
As well as elephants you may also see black rhino, lion, unique Cape buffalo herds, numerous antelope species and of course, Addo's endangered flightless dung beetle. An optional day excursion to Addo Elephant Back Safaris can be arranged at an additional cost.
Gorah's hallmark is its warm and unobtrusive service and impeccable attention to detail. Superb boma and candlelit dining, guided bush walks, horseback rides and of course basking at the rock swimming pool completes the experience at Gorah Elephant Camp.
Gorah Elephant Camp gallery
Gorah Elephant Camp on the map
Rooms
Luxury Tent
Our luxurious and spacious tents recall the golden era of safari in the early 1900s. Each luxury tent has an en-suite bathroom with shower, an interior relaxation relaxation area and a private deck offering panoramic views across the savannah plains.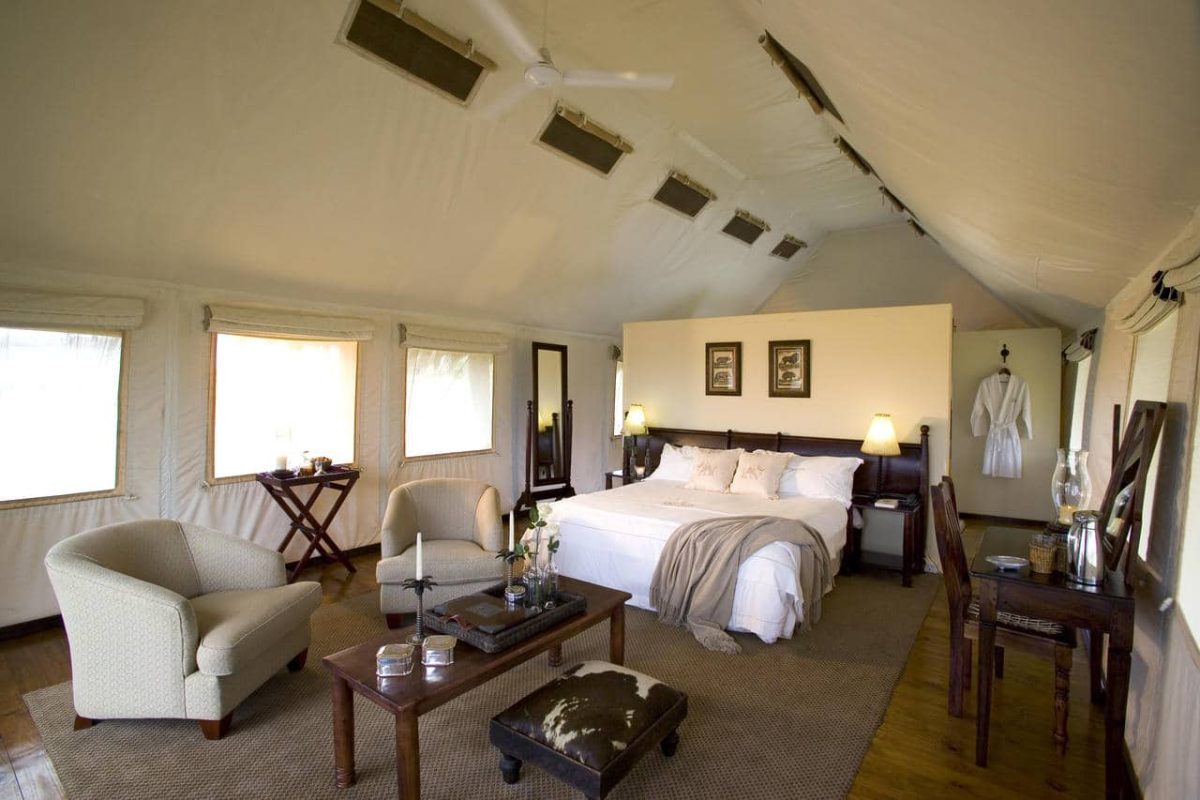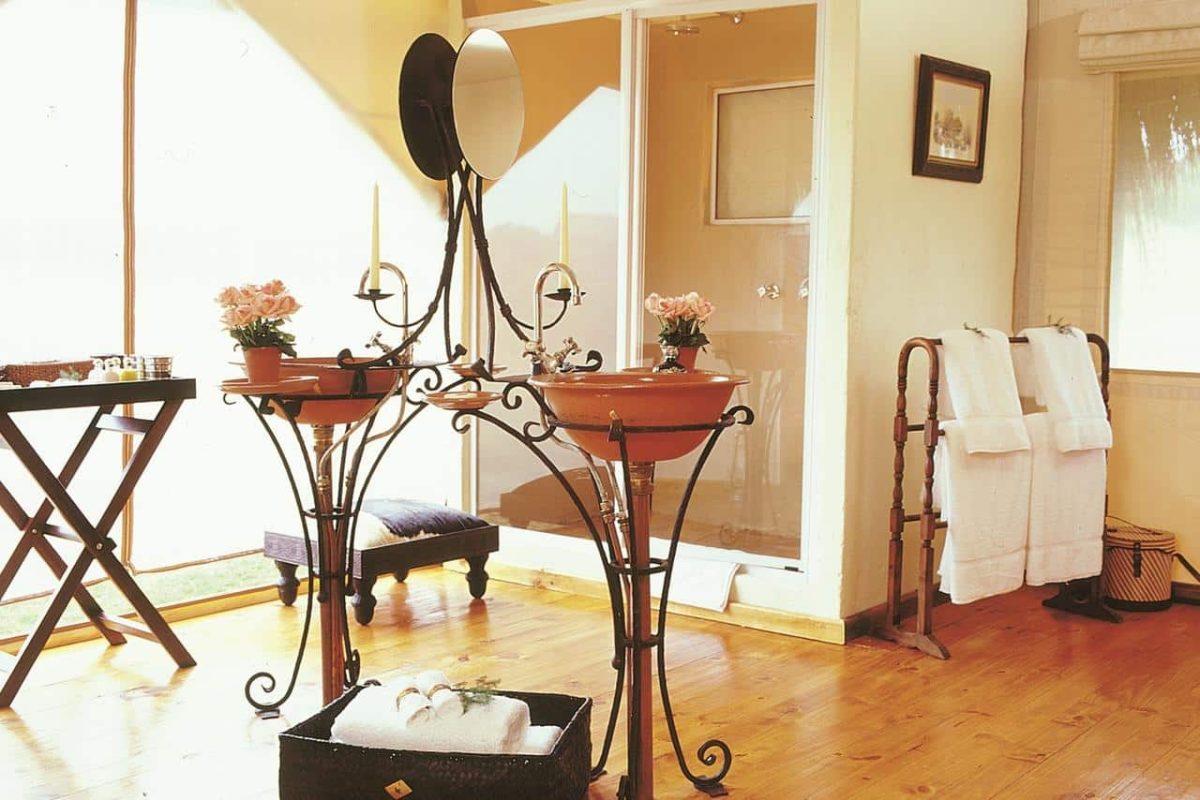 Special offers
4 for 3 Offer
Stay 4 nights, pay for only 3
5% off if book 5 nights
5% off if you book any combination of Hunters Hotels for 5+ nights
Spring Offer - 3 for 3
Does what it says on the tin - Stay for 3 nights, pay for only 2