Overview
When Green Safaris's founder, Vincent and his close friend Bert Meerstadt, an architect from the Netherlands, were wandering together around the island where the camp would be situated, they both looked up and stared at a beautiful bird's nest. In a split second and without words, they both realised what the design of this new camp would be – nests!
Chisa Busanga Camp lies in the middle of the Busanga Plains. A most innovative design to complement the majesty of the surrounding terrain.
Weavers' nests make ingenious homes and they wanted to replicate this in some way. The goal was to offer unique and fascinating accommodation as well as create beautiful spaces where guests could reflect on nature's wonder and ingenuity. What we were soon to be reminded, however, is that nature has had millions of years to perfect her designs.
Chisa Busanga Camp gallery
Chisa Busanga Camp on the map
Rooms
Nests
Hidden away in the trees, the Chisa Busanga Nests weave together luxury and romance while immersing you in the enchanting wilderness of the Busanga Plains. The Nests have become part of the magic that is woven into the Busanga Plains. Wake up to elephants walking through the mist that rises off the drying floodplains below; fall asleep knowing that you sleep a little closer to the stars. It's hard not to be captivated by this fairy-tale! Each room has its own private deck, you can opt to dine privately overlooking to vast plains from your nest, and enjoy our complimentary laundry service. One of our rooms is equipped with an electric lift to ensure it is accessible for anyone visiting our mini paradise.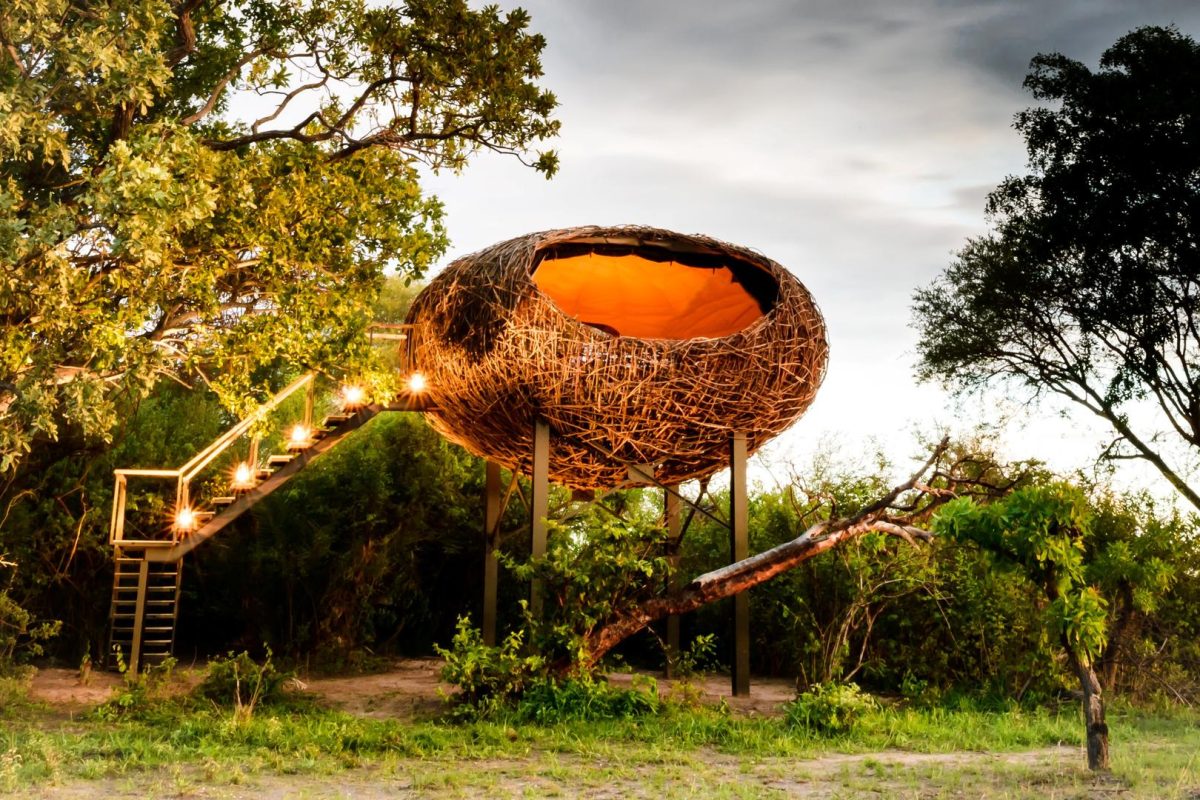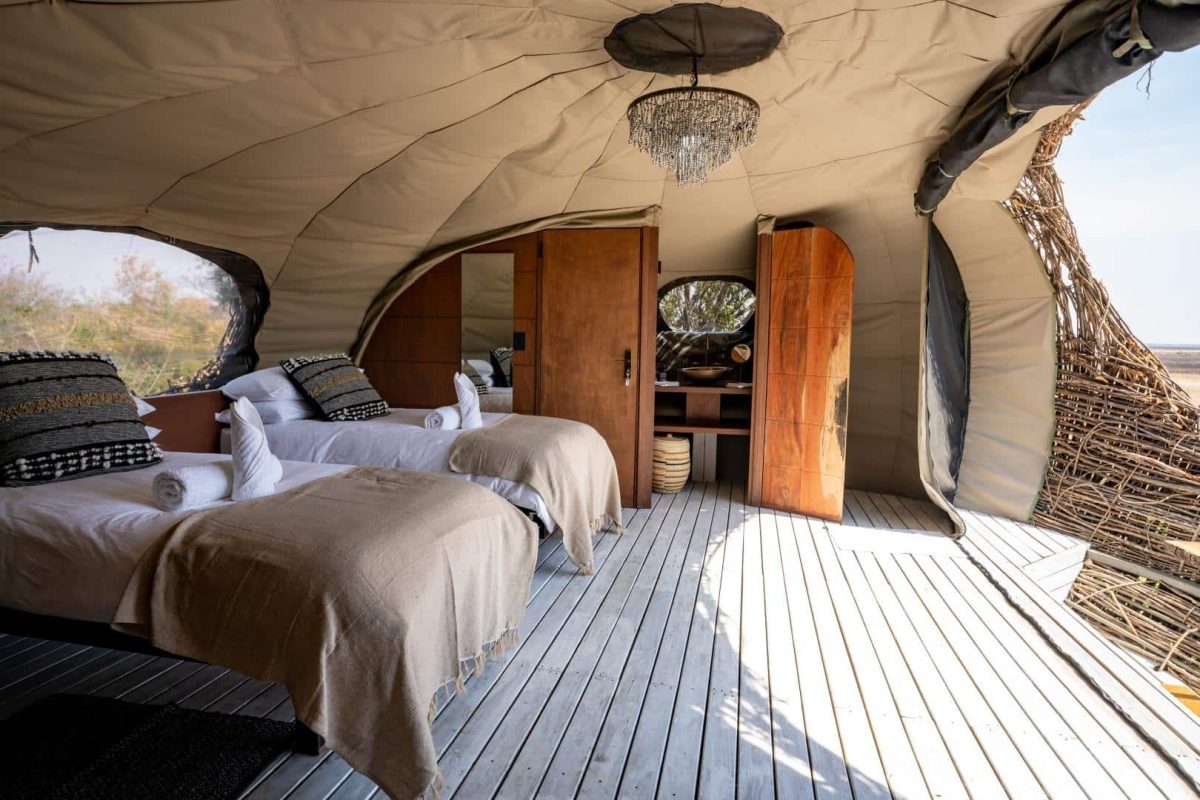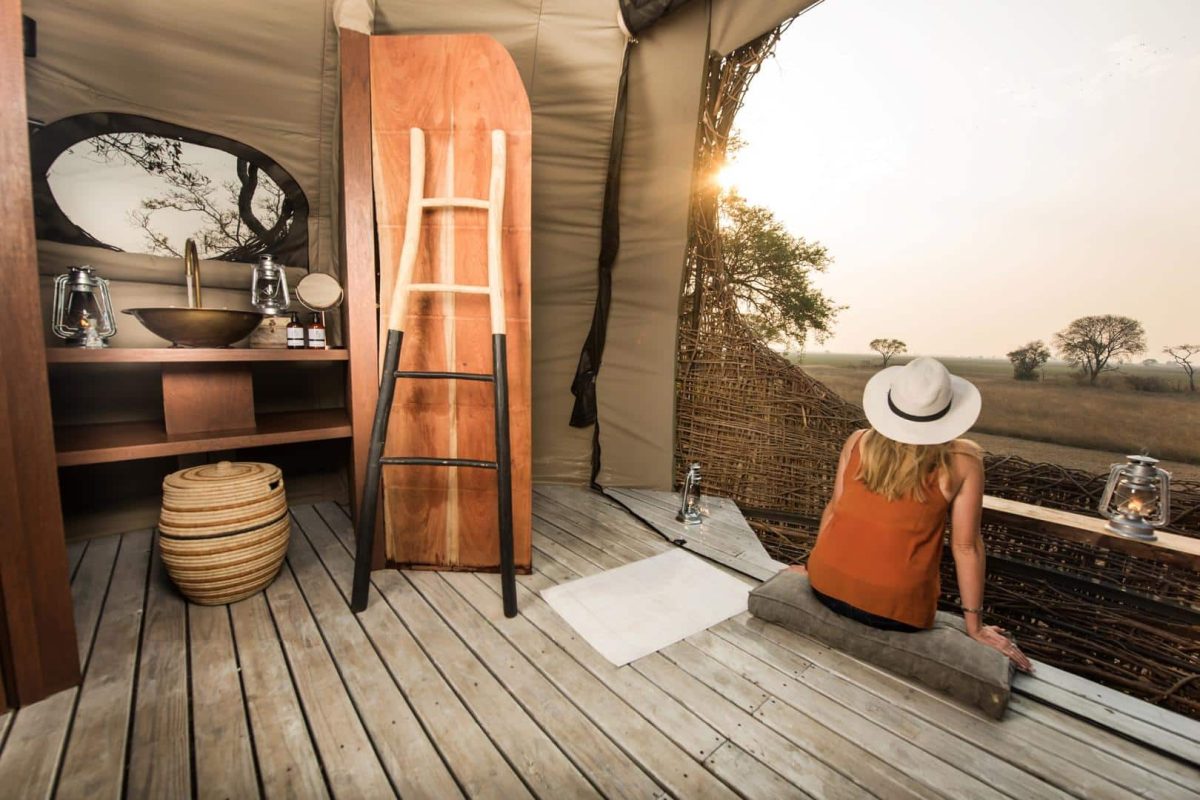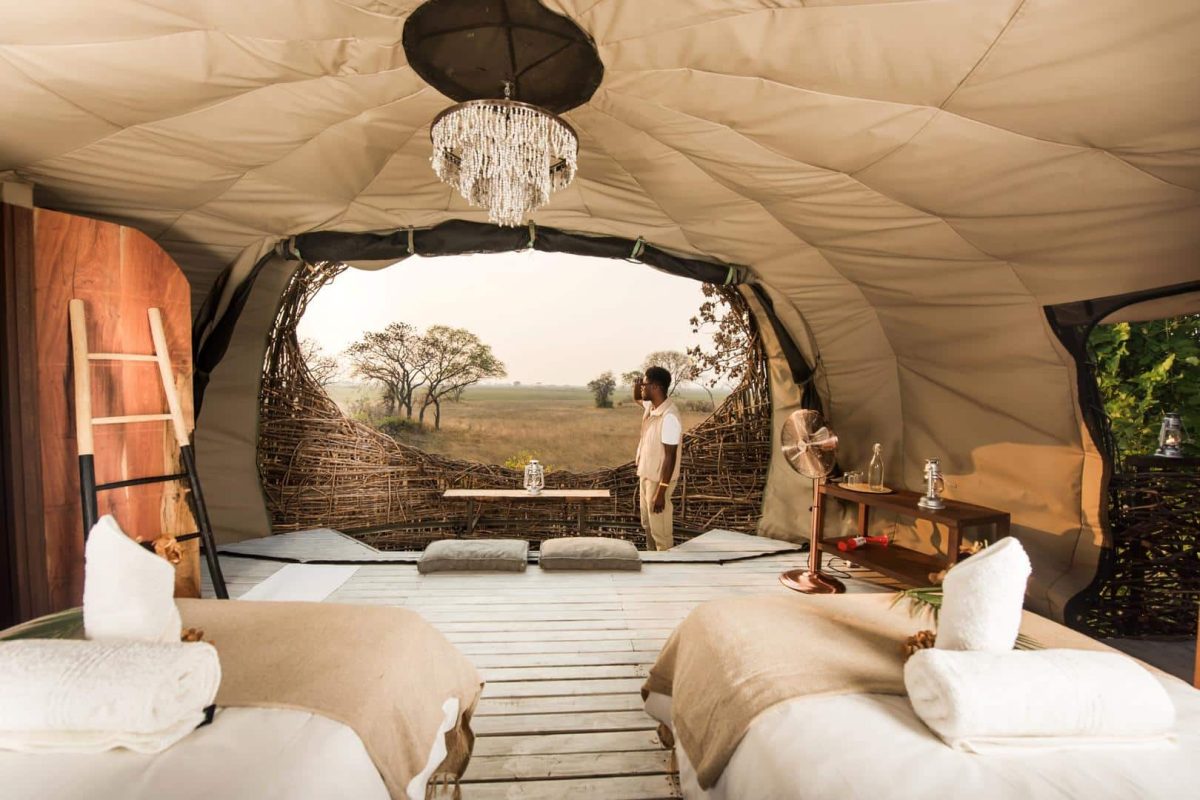 Special offers
Free flight offer
Book a min of 4 nights at any one or combination of lodges and they include all flights and transfers
Book a min of 4 nights at any one or combination of lodges and they include all flights and transfers