Overview
Chada Katavi highlights:
Chada Katavi camp is a place to lift the spirits of the wildlife connoisseur
Chada Kavati camp offers amazing views out over the wide Chada Plains
Massive herds of up to 1,000 buffalo, the last great herds in East Africa
Option to enjoy adventurous fly-camping on a walking safari
Chada Katavi camp, in the heart of the remote Katavi National Park of western Tanzania truly is a place to lift the spirits of the wildlife connoisseur. Katavi National Park is wonderfully remote and little frequented, and its plains are home to vast herds of buffalo, some of the largest such herds in East Africa. There are also large numbers of zebra and antelope, and the rivers are full of hippo and crocodile. Game drives are in 4x4 vehicles, either in the morning and afternoon, or possibly a full day affair with a picnic lunch exploring a more remote part of Katavi.
Accommodation
Chada Katavi camp offers an authentic Tanzania safari experience. The six spacious safari tents are set well apart for privacy and each have a private bathroom at the back, with long-drop toilet and safari bucket shower. Canvas chairs on the veranda complete the comfortable experience.
Chada Katavi camp has a large mess tent & separate library tent. Dinner is served either in the mess tent, with silver and cut glass, or more informally under the stars, with the camp fire nearby for pre- and post-dinner drinks and reminiscences.
Fly Camping  at Chada Katavi
Katavi National Park is ideal walking terrain with plenty of open ground. You can enjoy a morning walk with a guide & armed scout, or you could opt for a night or two of authentic fly-camping. This is available at Chada Katavi as a supplement and must be pre-booked. You sleep out in the open with only the comfort of a mosquito net between you and the night sky. Your dome tent houses your comfortable safari bedroll and has a refuge area.
Mari Jacobs
Africa Travel Specialist
Our experienced band of Safari Planners can create a bespoke plan for you. More enriching, more restorative and making more of a difference. Discover how working with a specialist adds value to your African adventure.
Rooms
Chada Katavi Safari Tents
Large, airy en-suite tents with a big verandah, twin or double beds with fresh linen and a pioneering style. There's a place to hang clothes, a bureau, chairs on the verandah on which to sit and enjoy the sounds and sights of the bush. Bathrooms are en-suite, and open to the canopy. Safari-style bucket showers lend a sense of adventure and help us keep our environmental footprint small in this area of scarce water. There's also an eco-flush toilet which is both convenient and uses 90% less water than a conventional toilet.
The tents are scattered among a grove of tall tamarind trees, which in turn attract monkeys, elephants and other wildlife. It's not uncommon to watch a herd of impala wonder by while you're enjoying a cup of tea on your verandah, or have an elephant walk past while you have a siesta.
Chada Katavi flycamping
Venture out for a night under the starry sky. Flycamping is a way of shedding amenities without being uncomfortable, and getting as close to nature as possible. The camp is set up by a small team, while you enjoy a guided bushwalk, arriving in time for sunset and a cold gin and tonic by the fire.
Tents are made of heavy duty netting, encasing a deep bedroll, made up with fresh sheets, cosy blankets and soft pillows, so quite comfy.
There's a safari style bucket shower and a short-drop toilet which is located a modest distance away. The camp is lit by paraffin lamps and there are torches and a scout who keeps any curious creatures at a distance.
You'll eat well. A three course dinner and good breakfast is standard (unless you're planning to walk back to camp in time for breakfast).
One night is the norm, and it's essential to pre-book if your interested in fly camping.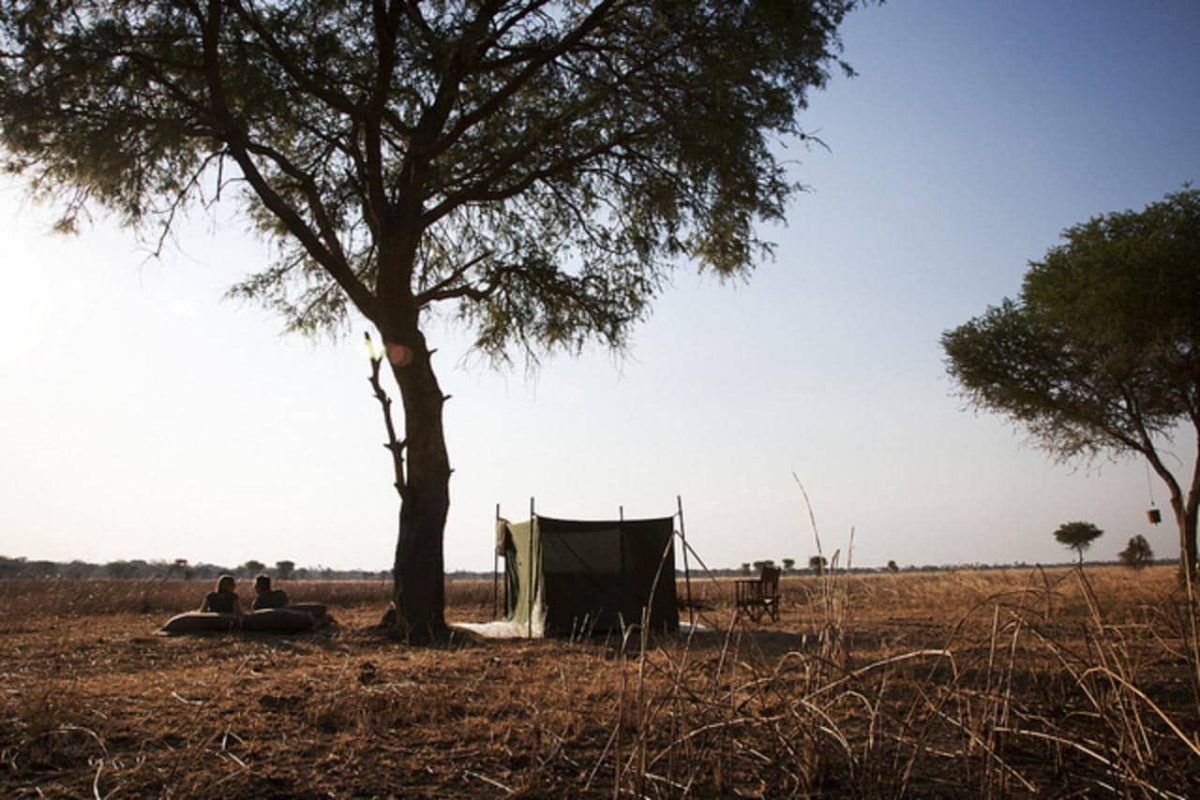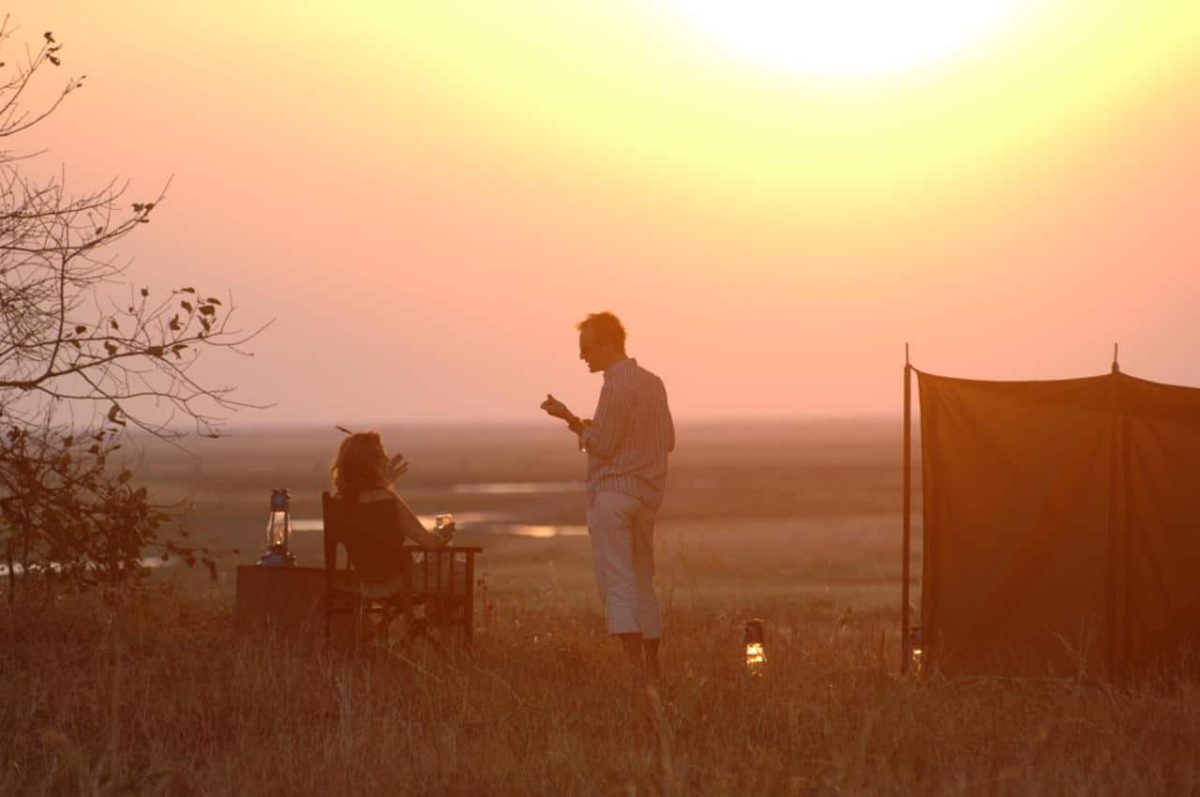 Includes
Full board, non-premium drinks, activities, laundry, transfers to nearest airstrip.
Family Suitability
Accepts older children
Malaria Rating
Malarial area year-round