andBeyond Sossusvlei Desert Lodge
Overview
• Set in the achingly beautiful Namib Rand game reserve
• Luxurious accommodation
• Sossusvlei Desert Lodge is ideal for honeymoons
• Star-gazing glass roofs in your room
• Optional excursions to the dunes of Sossusvlei
• Astronomy tours at night
Sossusvlei Desert Lodge lies in the echoing foothills of the Namib Rand reserve and is the perfect choice for a unique and sophisticated desert experience. Cradled against ancient mountains, the 10 luxurious stone and glass suites follow the contours of the escarpment to ensure absolute privacy. They are designed to capture the earthy beauty of the desert, with panoramic desert views from the huge windows. The stars shine directly on your bed through a glazed skylight. Each spacious, air-conditioned stone and glass suite has its own shaded deck, split-level lounge area with fireplace for the winter evenings, en-suite bathroom and outdoor shower for starlit bathing. Colours are designed to compliment the majestic hues of the oldest living desert in the world.
The luxurious public areas at Sossusvlei Desert Lodge have fold-away glass walls to allow glorious desert vistas. The split level lodge has a fire-lit bar, sitting area, mezzanine library with an extensive CD and book collection. As the sun sets animals are drawn to a nearby waterhole so you may have a spot of game-viewing as you enjoy a drink on the deck. Water from an underground spring feeds the refreshing pool.
Activities
Activities include scenic nature drives, E-biking through the desert, sundowner excursions, guided walks and marked walking trails in the Namib Rand private game reserve. You can also choose to head to Sossusvlei and Sesriem Canyon for the morning.
Sossusvlei Desert Lodge prides itself on its bush breakfasts and desert dinners in dramatic locations. The mysteries of the star strewn skies are unlocked by a resident astronomer from the lodge's own observatory. Hot air ballooning and scenic flights over the desert are also available (at an additional cost).
Children are welcome at Sossusvlei Desert Lodge with one child sharing with parents in a triple room. The two-bedroomed Star Dune Suite is an ideal option for families or groups of friends.
andBeyond Sossusvlei Desert Lodge gallery
andBeyond Sossusvlei Desert Lodge on the map
Rooms
Suite(s)
Designed to capture the splendor and solitude of the desert, just ten stone and glass suites spread out along the curve of the escarpment, allowing absolute privacy. Each air conditioned glass-fronted suite is designed to complement the expansive views of the different habitats, perfectly framed from the spacious internal areas. Featuring a private veranda, bedroom with retractable skylights for in-bed star-gazing, a living room with a fireplace, an ensuite bathroom with a glass-encased rain shower offering 180º views, and a perfectly-positioned private plunge pool for some sublime respite after a long day in the desert heat.
All suites include star-viewing skylights, discrete music systems and customised personal bars. One of the most innovative features of the accommodation design is the way in which the extremes of the natural environment are harnessed to create energy and recycle waste water. Each suite is like its own solar power plant, producing enough energy to not only power the air conditioning, and all the super-comforts of a luxury lodge, but also the water treatment and recycling systems.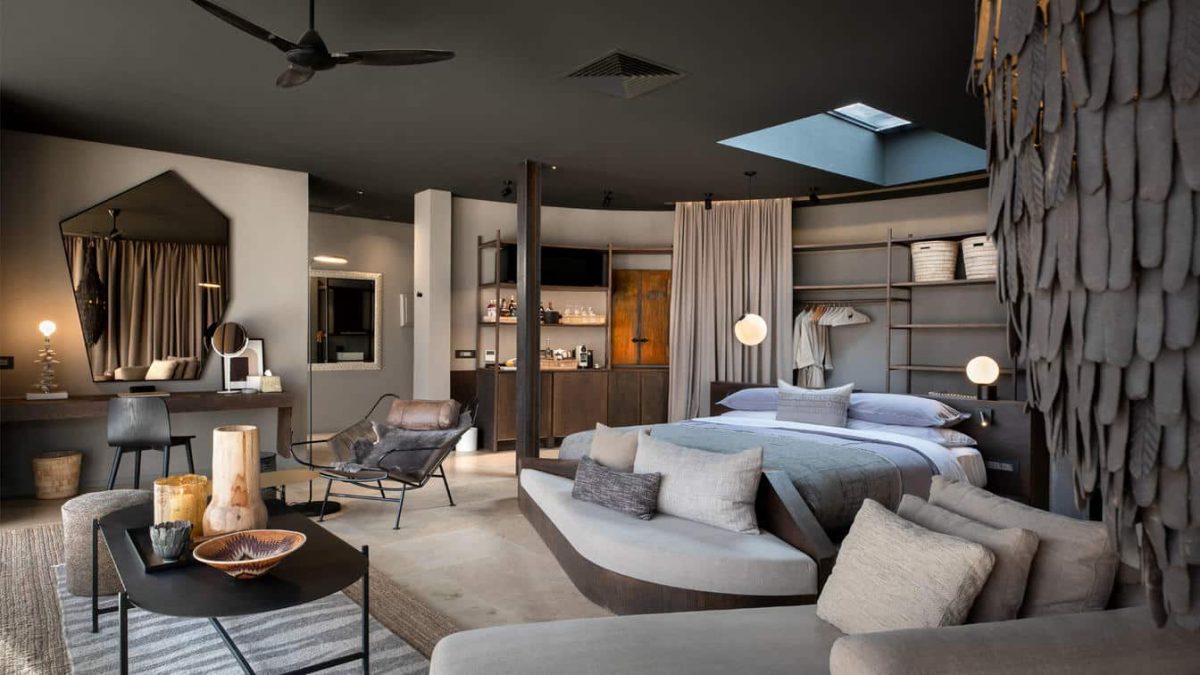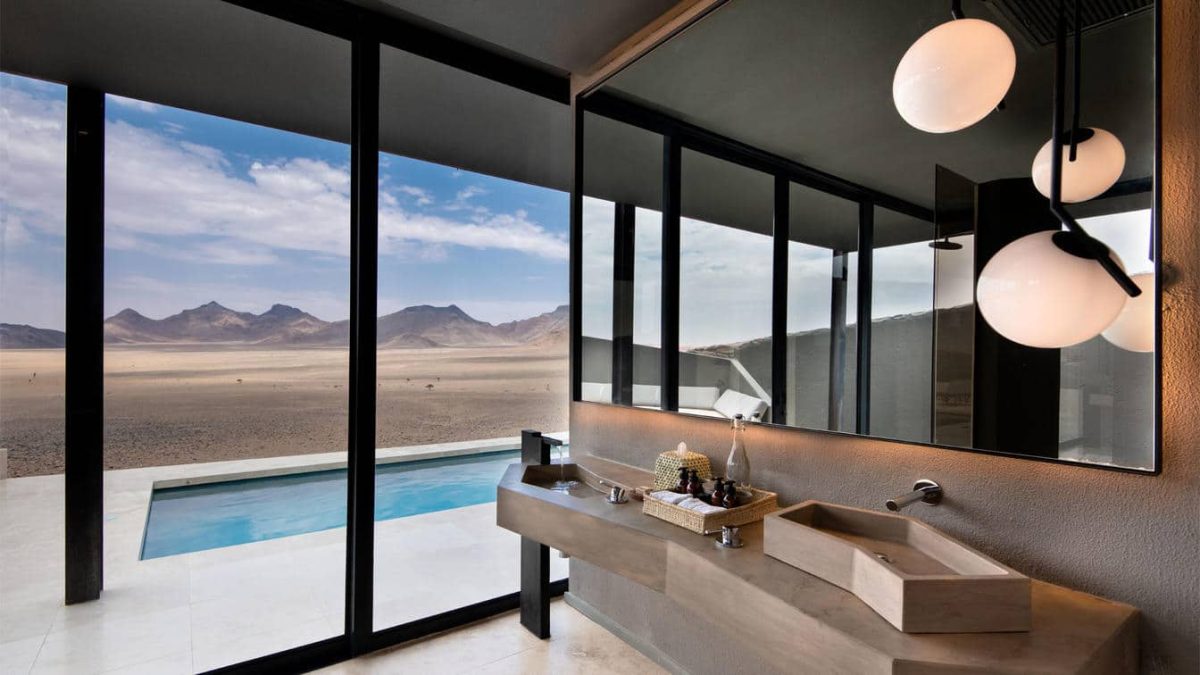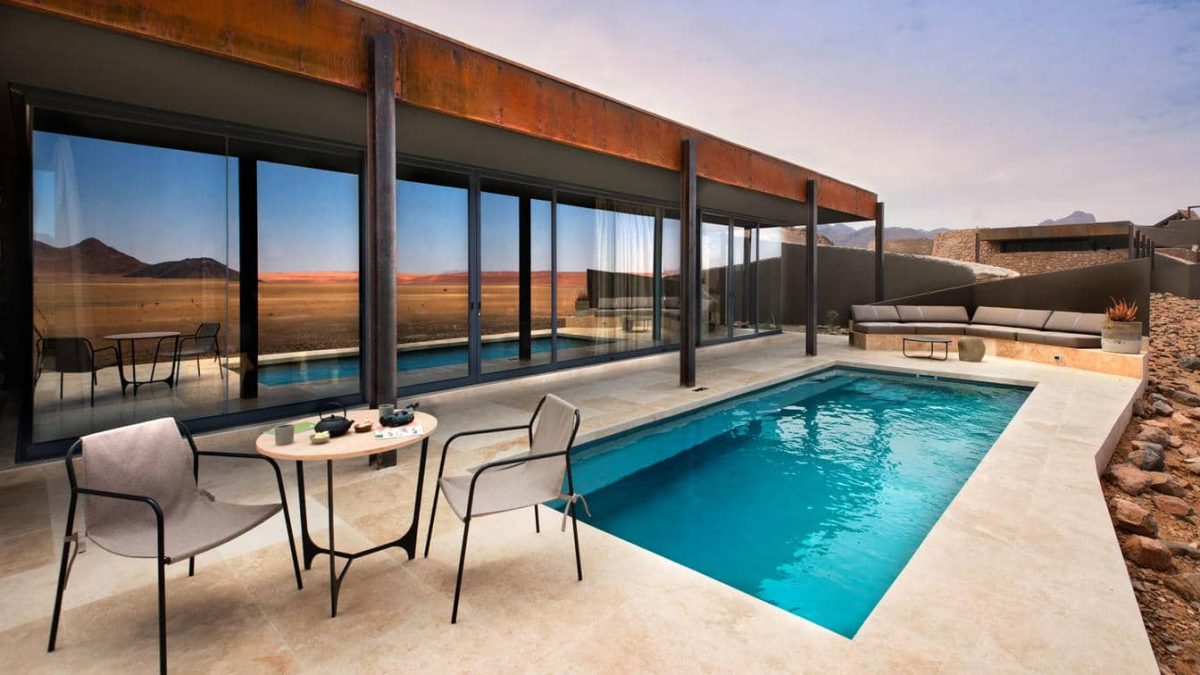 Star Dune suite
Creating an ideal family environment, or an ideal option for groups of friends, the Star Dune Suite consists of two suites linked by a covered walkway, with a private lounge and dining space. The combined amenities of this extended accommodation provide the perfect space for one and all to enjoy. For those family groups, our &Beyond guides and lodge team will provide a host of fun and interactive children's activities.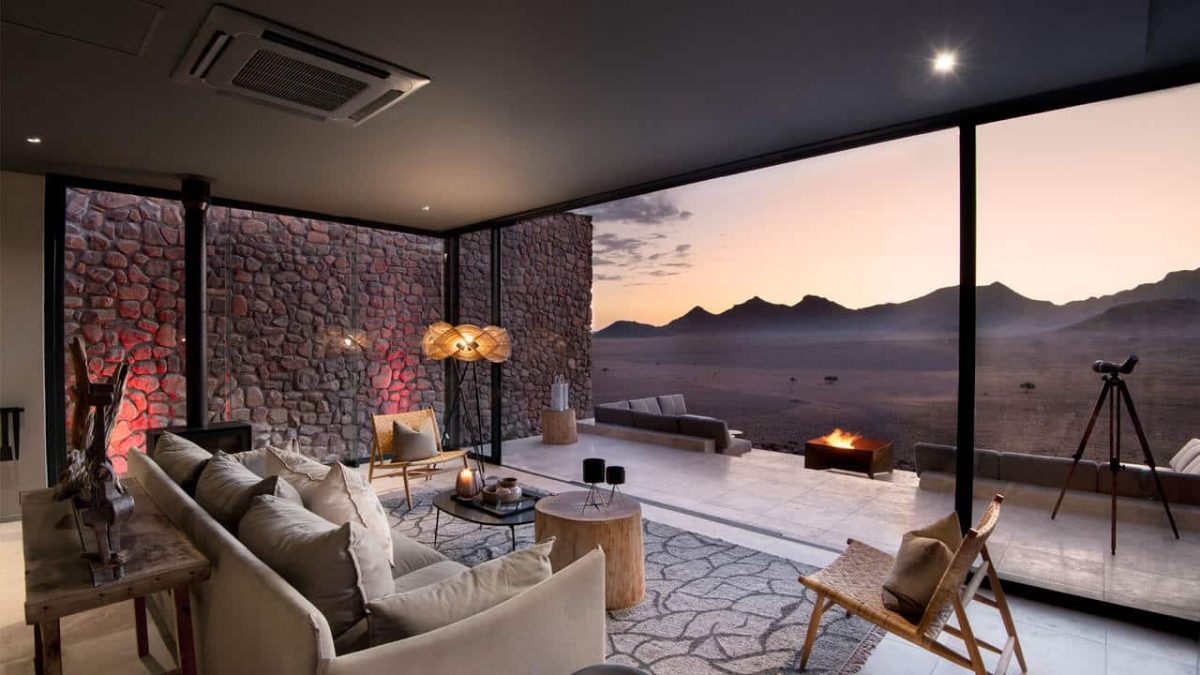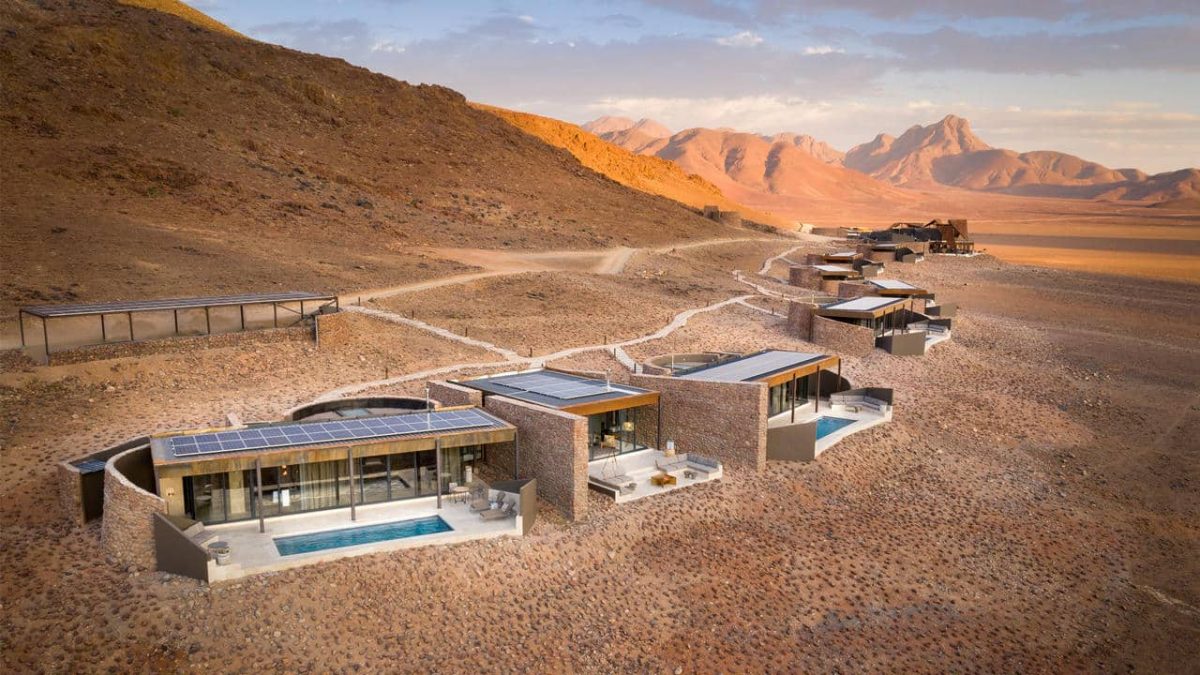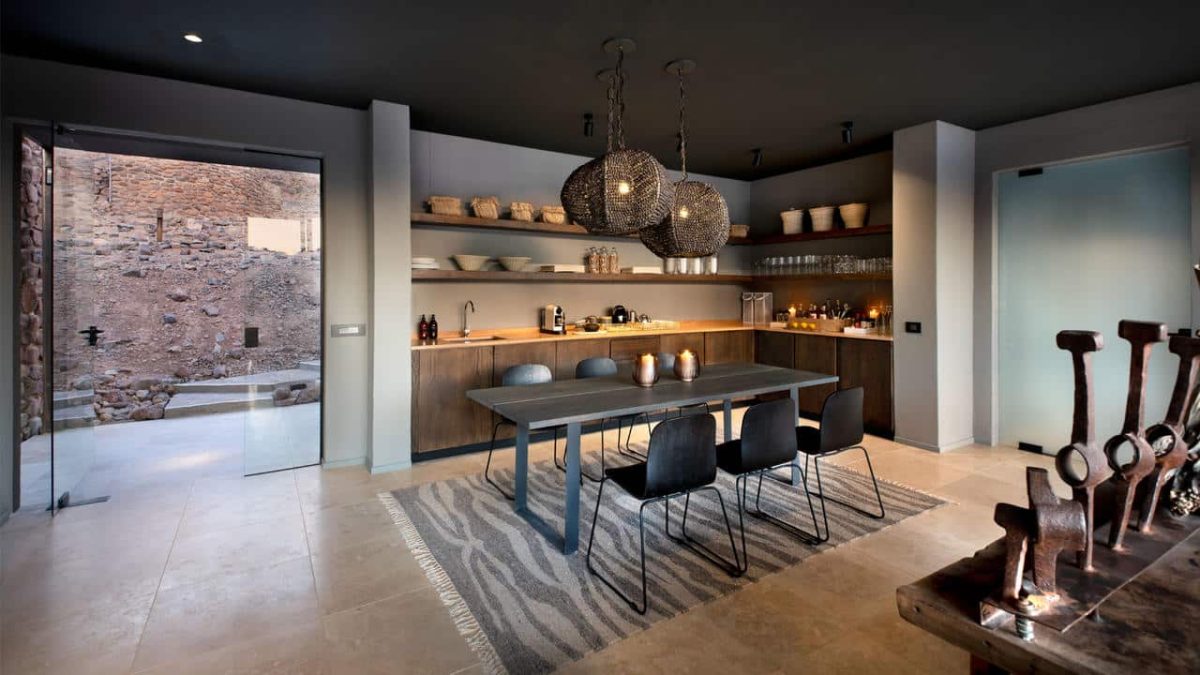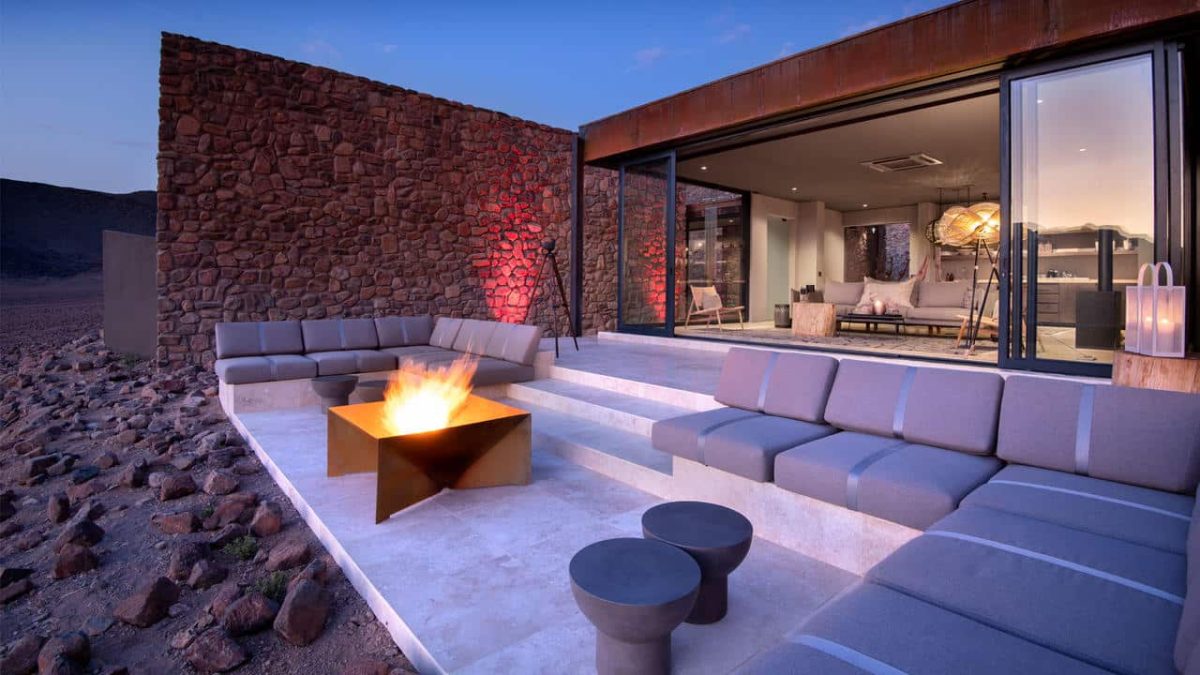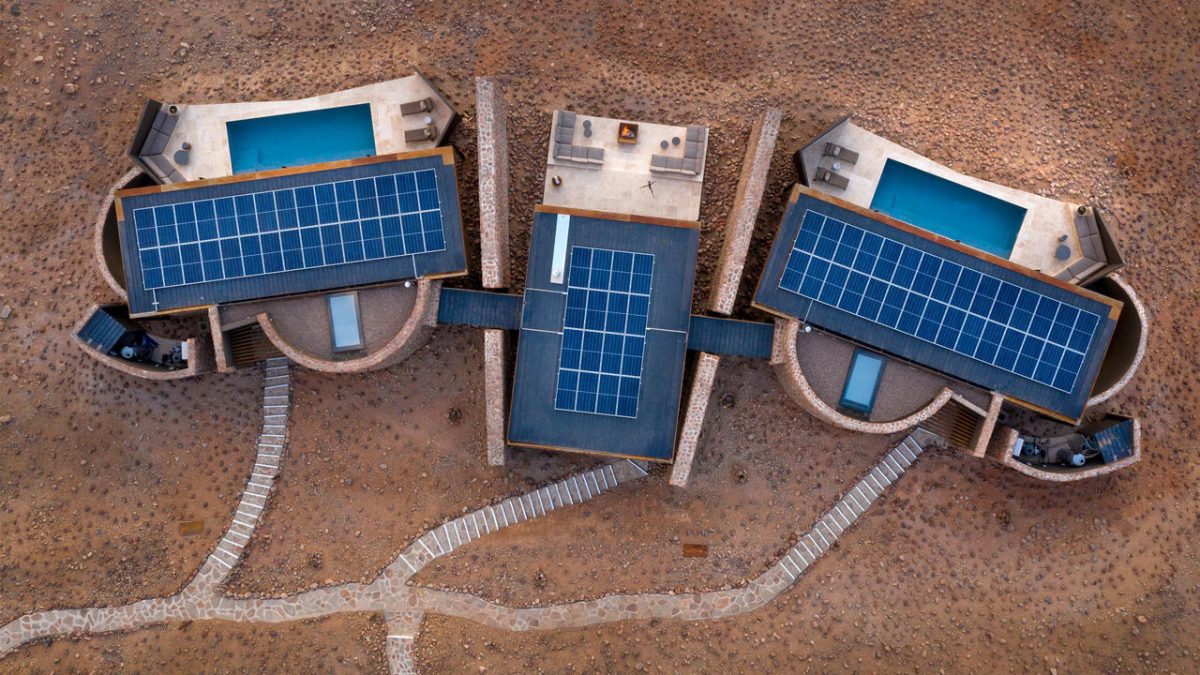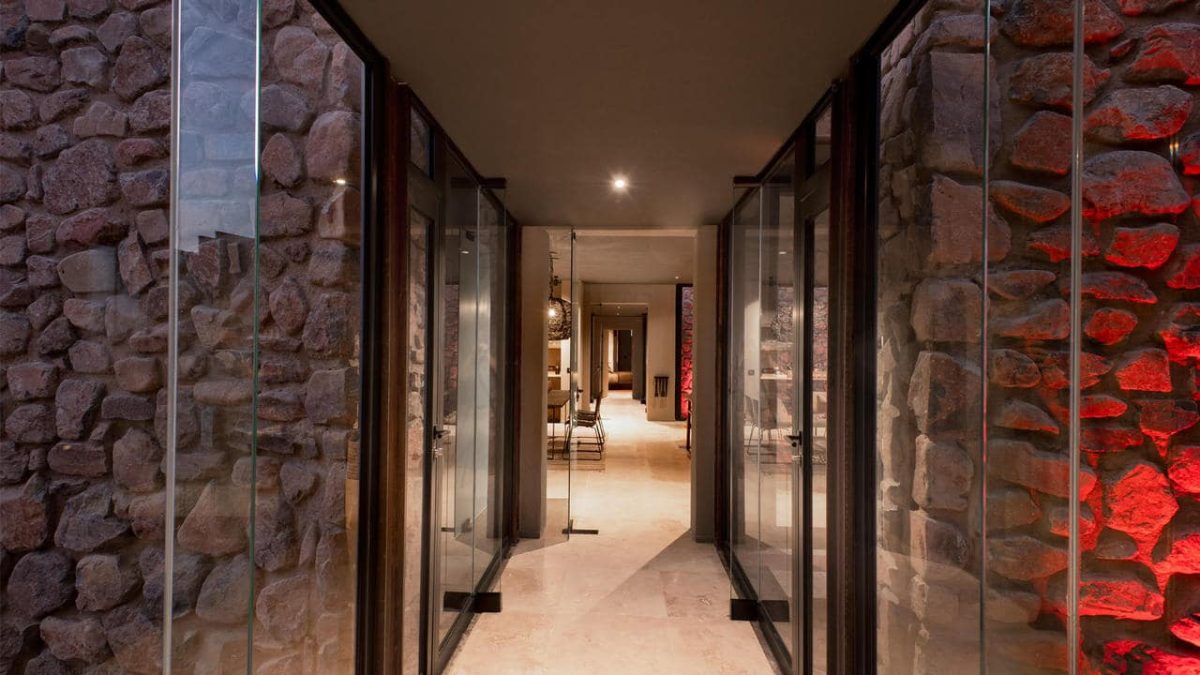 Special offers
Honeymoon Offer
If you stay for 2 or more nights, the bride pays only 50%
If you stay for 2 or more nights, the bride pays only 50% (based on the 1-3 night price, not long stay rates)
Terms & Conditions: Not combinable with other offers
Free hot air balloon safari
Stay at Sossusvlei Desert Lodge for 3 nights  and get a 45 min free hot air balloon safari.
Stay at the Sossusvlei Desert Lodge for 3 nights and get a free 45 min hot air balloon safari.