andBeyond Sandibe Okavango Safari Lodge
CEDARBERG RATING
Top of Class
Overview
Uber-stylish contemporary accommodation
Wild atmosphere with animals walking through the camp
Forest setting with excellent birding available
Game drives, helicopter flights and specialist photographic safaris all available
Sandibe Okavango Safari Lodge lies in the Okavango Delta, just south of Chief's Island, in one of the most beautiful regions of the Delta, with its game-rich grassy plains. Sandibe is tucked away in ancient riverine forest of gnarled fig trees and wild palms, overlooking the perennial Santandibe River on one side and the grassy plains on the other, the view framed by lush palm islands and giant termite mounds.
Accommodation
Sandibe now offers some of the most stylish and luxurious accommodation in the Okavango Delta. The architecture and design ethos has taken its cue from the pangolin with its sinuous curved back. The camp is also fluid with curved walls and wooden slats. The huge contemporary rooms have lots of natural wood tones and each has a private plunge pool.
The tall trees have inspired the soaring double volume sitting and dining area whilst outside the deck offers glorious wetland and savanna views.
Activities
The forest setting makes Sandibe Safari Lodge a bird-watching paradise, (with over 350 species spotted). The focus at Sandibe is on land-based game activities and include daily 4 x 4 game drives, bush walks, bird watching and star gazing. For after lunch relaxation, choose between a hammock swaying from the trees or the shaded plunge pool. At night you dine in the candle-lit boma or your private deck provides a romantic setting for an intimate dinner for two.
We recommend the helicopter transfers both into the camp and also between Sandibe and its more watery sister camp of Xaranna.
andBeyond Sandibe Okavango Safari Lodge gallery
andBeyond Sandibe Okavango Safari Lodge on the map
Rooms
Suite
The elegant suites have an organic design, complete with hand-woven exteriors, which reinforces this cosy and intimate illusion. Looking out over the Delta, the suites are nestled into the big trees and thickets that spring up around the water's edge.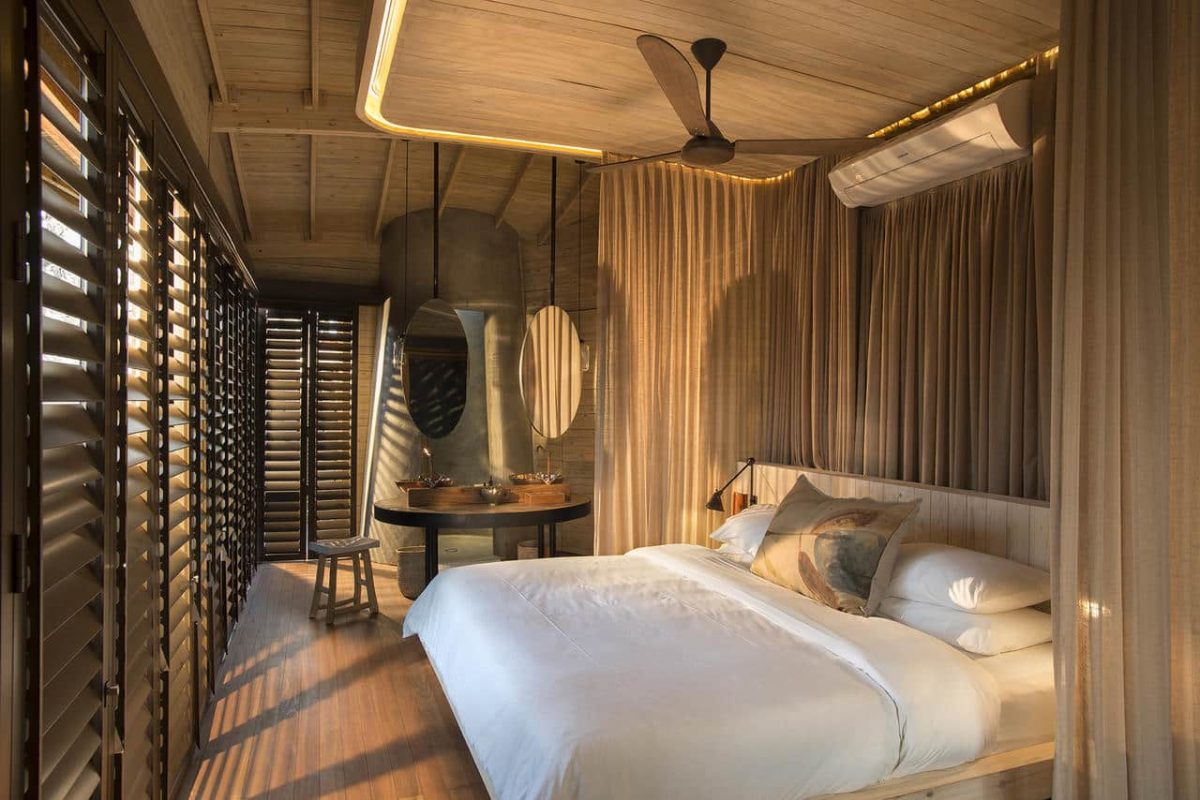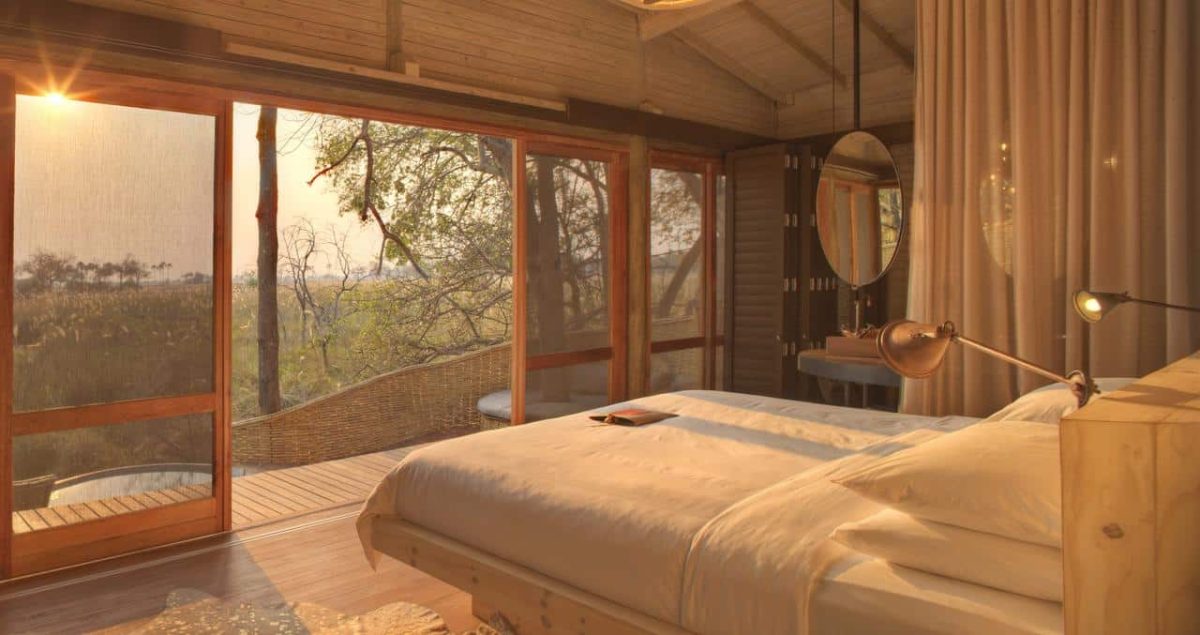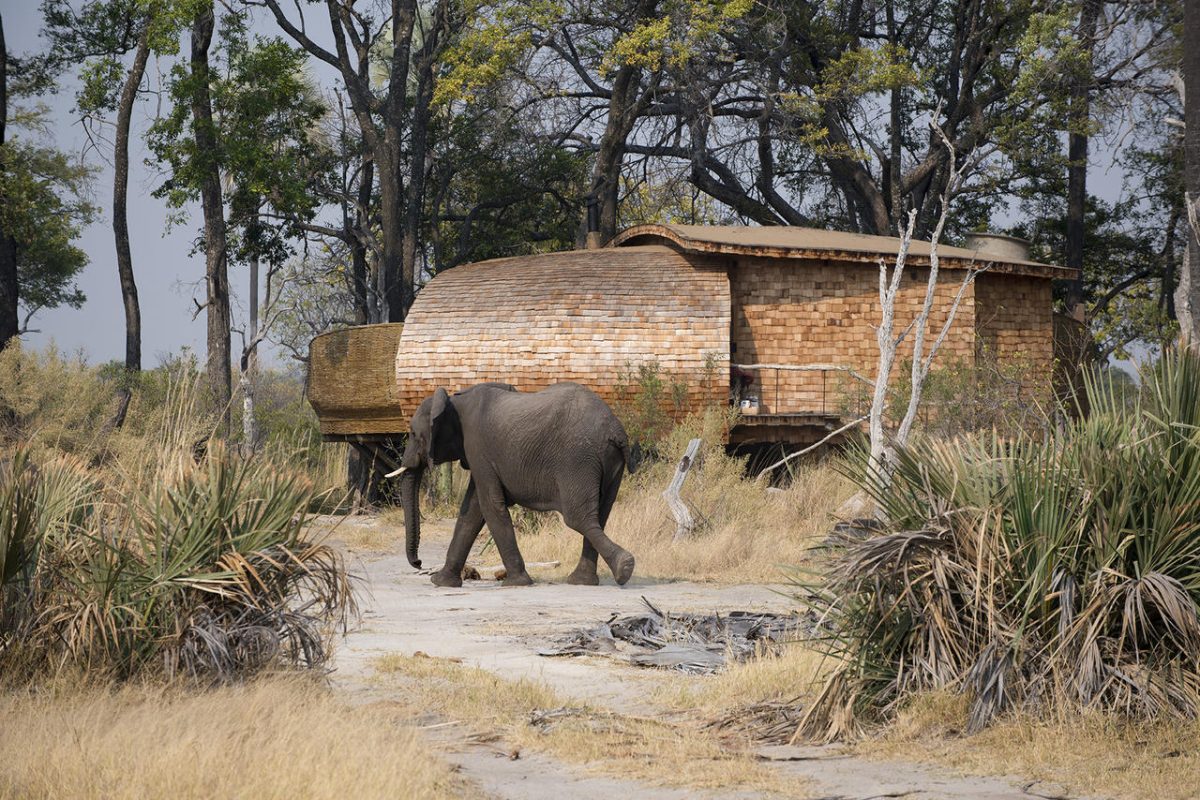 Family Suite
The lodge boasts two spectacular interleading suites that can accommodate two adults and two children (three on special request). Each suite has a lovely ensuite bathroom, private plunge pools, cosy fireplaces and secluded nooks.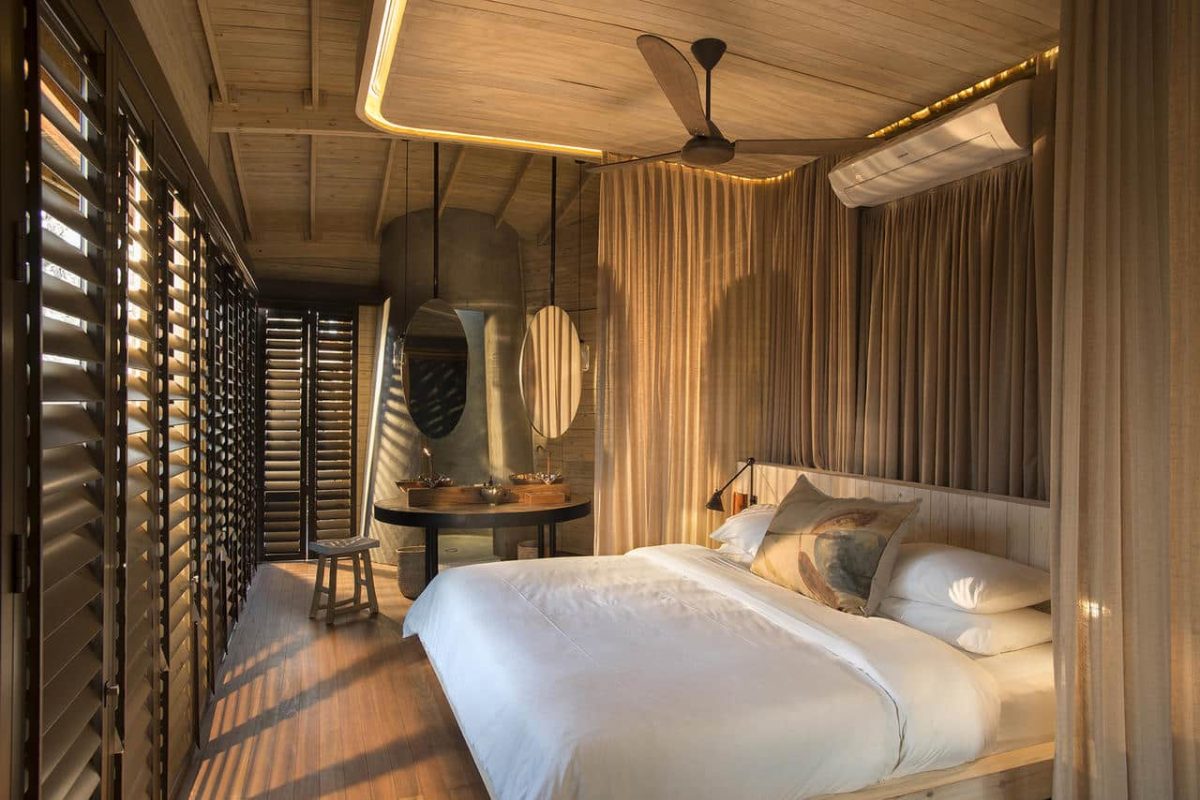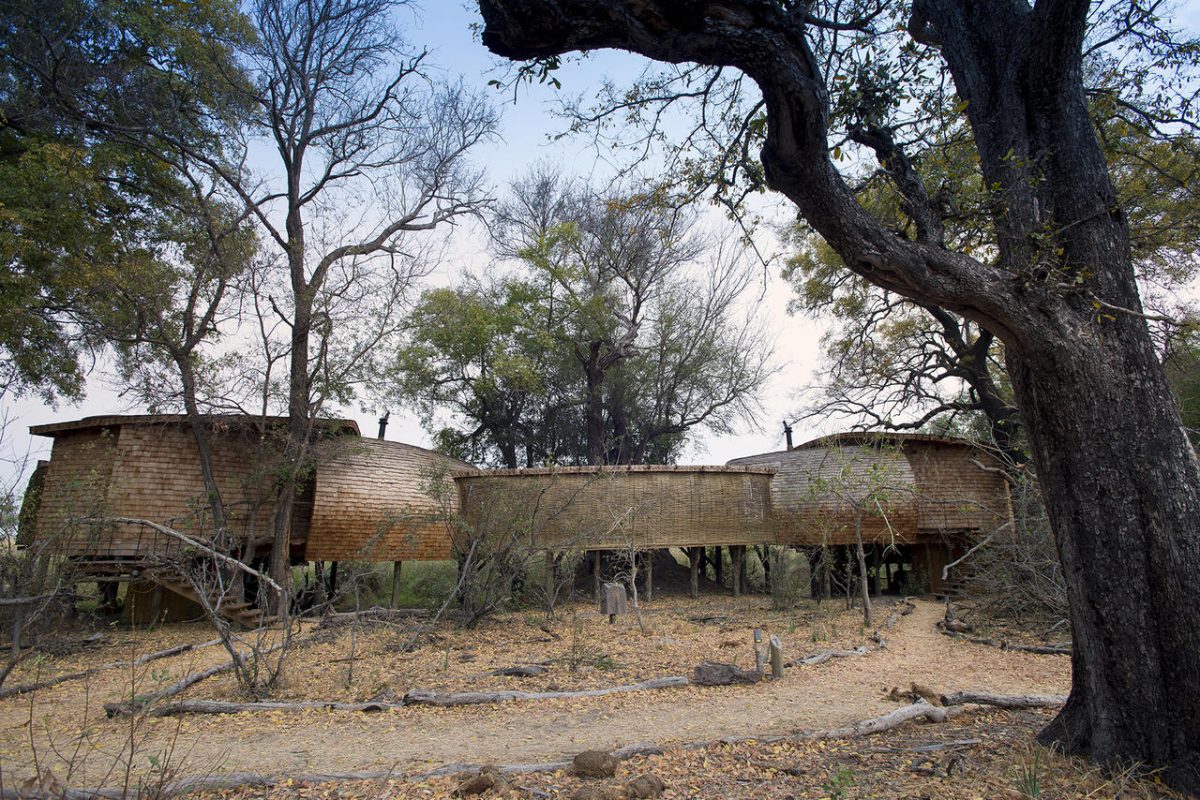 Review of Sandibe Okavango Safari Lodge
Sandibe is a great new design-orientated lodge, which is the flagship product. I loved the open layout of the main area with the light airy decor. The rooms are very spacious with the sitting area at the entrance and then an open bathroom with outdoor shower.
There are some design features at Sandibe, where perhaps the designer got a little too carried away, which are not so practical. The inside shower is a little claustrophobic as it's a very small entrance with solid walls that surround you. If they didn't show me where the toilet was, I don't think I would have found it… Sun shines right into the bedroom ii the late afternoon and also reflects off the plunge pool which is in the middle of the veranda. So I would have liked a bit of shading over the back door to try and block the sun a little. They do have wooden blind doors that you could close, but then you wouldn't get the views on to the waterways outside.
They also have quite a lot of baboons coming through camp. Plus quite a lot of spiders which are quite noticeable as they move around quite a bit and are quite fast… bad for arachnophobics. (They apparently love the type of wood design that's been used in the main lodge…)
Again, one of the few camps with air conditioning. There's a stable power source with solar electricity back-up.
Special offers
Long Stay Offers
Stay 4-5 nights or 6+ nights at one or more & Beyond Camps and get lower nightly rates
Stay 4-5 nights or 6+ nights at one or more & Beyond Camps and get lower nightly rates. No 6+ night rates in Peak Season however...
Excludes: 6+ nightly rates not available in July & August
Fly me around Botswana Offer
Stay for 7 nights at any of our Botswana lodges and we'll include your flights!
Stay for 7 nights at any of our Botswana lodges and we'll include your flights! (Stay at a maximum of 3 lodges per package).
Delta Combo Offer
Stay 6+ nights in the Delta and all flights are included
Terms & Conditions: Cannot be combined with long stay rates