andBeyond Kirkman's Kamp
PRICING FROM
$ 1,055 (Pps)
Overview
One of the best loved camps in the Sabi Sand private game reserve
Totally refurbished at the end of 2006
Elegant colonial ambience of a 1920's safari
Borders the Kruger National Park
Kirkman's Kamp is named after Harry Kirkman, one of South Africa's first conservationists. It occupies a prime position in the eastern part of the Sabi Sand private game reserve. This part of the Sabi Sands actually borders the Kruger Park and is particularly known for its excellent wildlife sightings.
The elegant colonial camp is on an elevated site overlooking the Sand River with glorious views of the bushveld. It is one of the original and best loved of all the Sabi Sands lodges, oozing with colonial charm, reminiscent of a traditional 1920's safari camp. You seem to step back in time when you enter the original homestead which is now the lodge's sitting room, bar and dining area. French doors open out onto rolling lawns which provide a dramatic contrast to the wild bushveld beyond the river.
The 12 air-conditioned bedrooms at Kirkman's Kamp are simple, spacious and attractive, with private verandas overlooking the riverbed, en suite bathroom with ball and claw baths & separate shower. A stylish rimflow pool, tennis court and gym add to your overall enjoyment. Breakfast and lunch at Kirkman's Kamp are served on the veranda whilst dinners are either in the lantern-lit boma or in a romantic bush setting.
Game viewing
The Sabi Sand game reserve is renowned for its exceptional Big Five game viewing given its rich soils which produce excellent grazing and browsing habitats. This attracts the plains game which in turn attracts the predators, most notably lion and leopard. Morning and afternoon game drives are the main attraction along with interpretative bush walks accompanied by professional rangers and trackers.
Families at Kirkmans
Children are welcome at Kirkman's Kamp and children of 6 upwards can join the game drives.  On arrival, all children are presented with a special Eco-Guide for Planet-Managers containing a quiz, a learning guide and tips for spoor and animal identification. Rangers will help the kids complete their eco-guides, help them collect pods, feathers, bugs and leaves and teach them to identify different animal species. A variety of activities are arranged for children in between the game drives. However the rooms are too small to allow sharing and so children will need to be old enough to have their own room.
Access - Access to Kirkman's Kamp is ideally from Skukuza Airport in the Kruger Park (with a short 20-30 minute transfer to the lodge) but you can also fly into Kruger International Airport (1½ to 2 hours drive away).
andBeyond Kirkman's Kamp gallery
andBeyond Kirkman's Kamp on the map
Rooms
Cottage(s)
Each of the air conditioned cottages has a veranda and ensuite bathroom with separate showers and free-standing bath.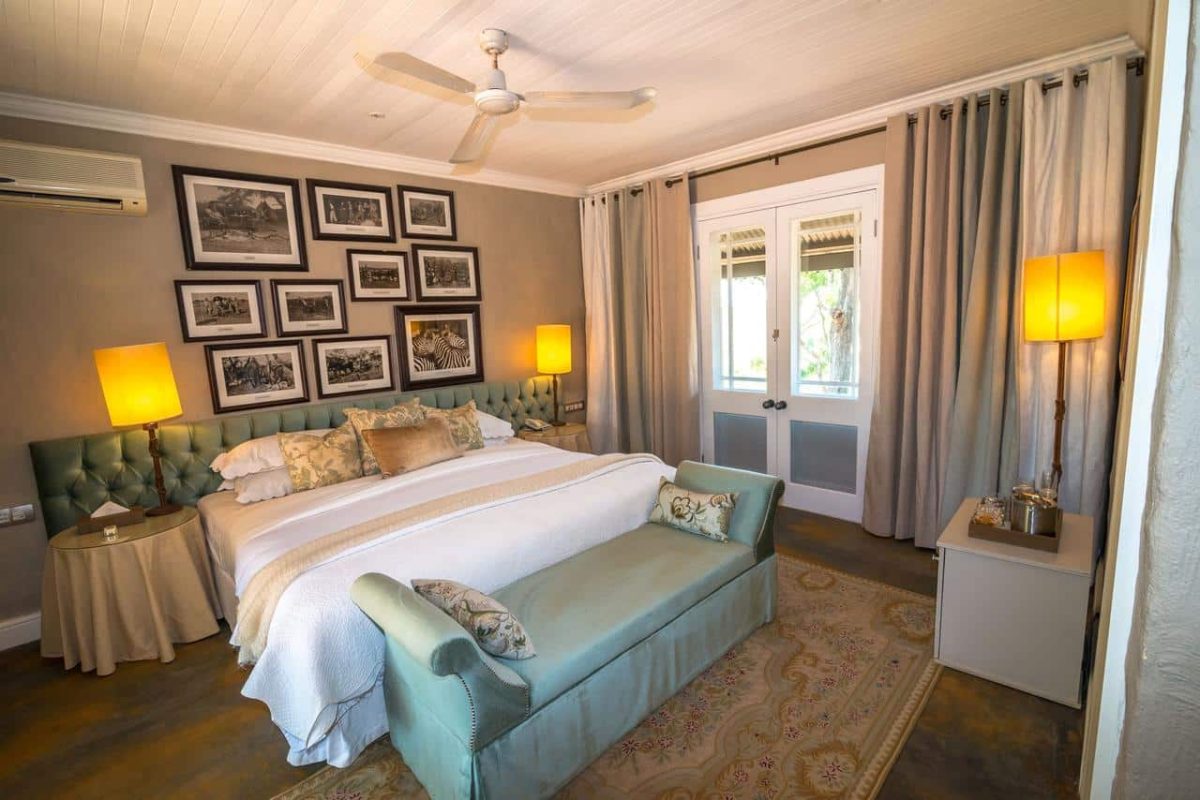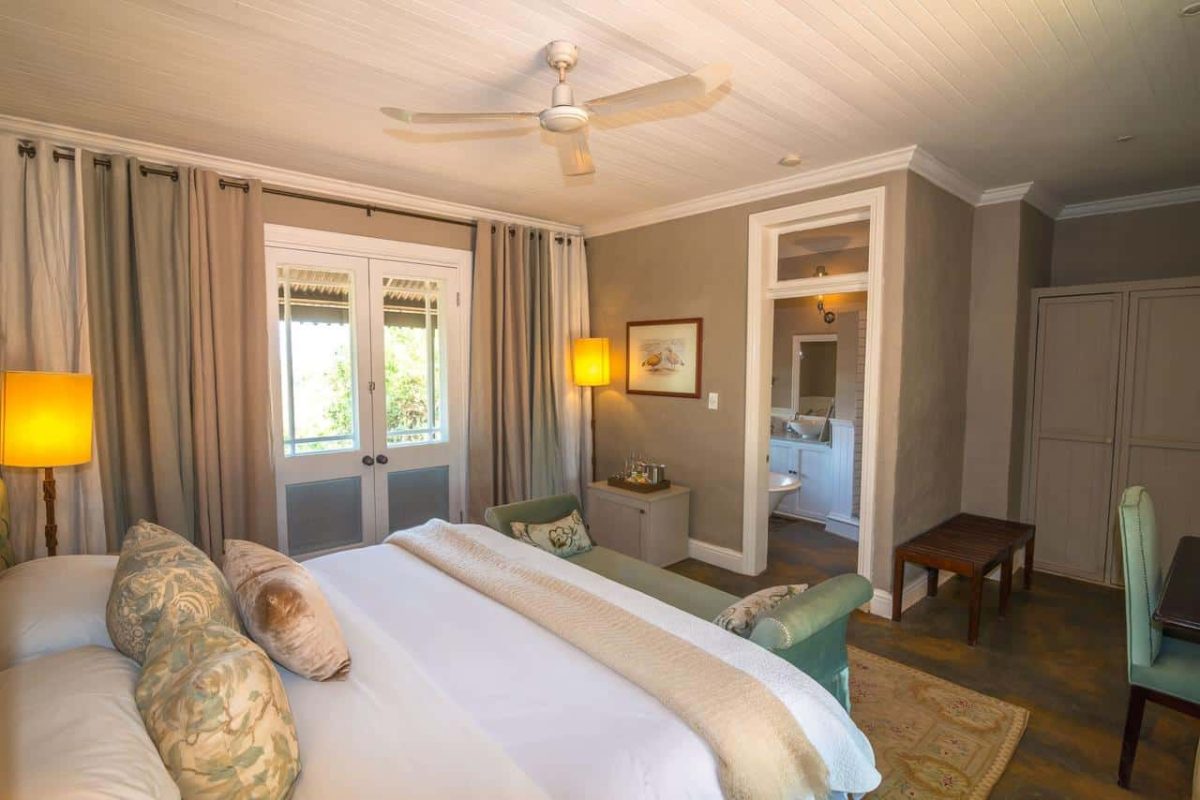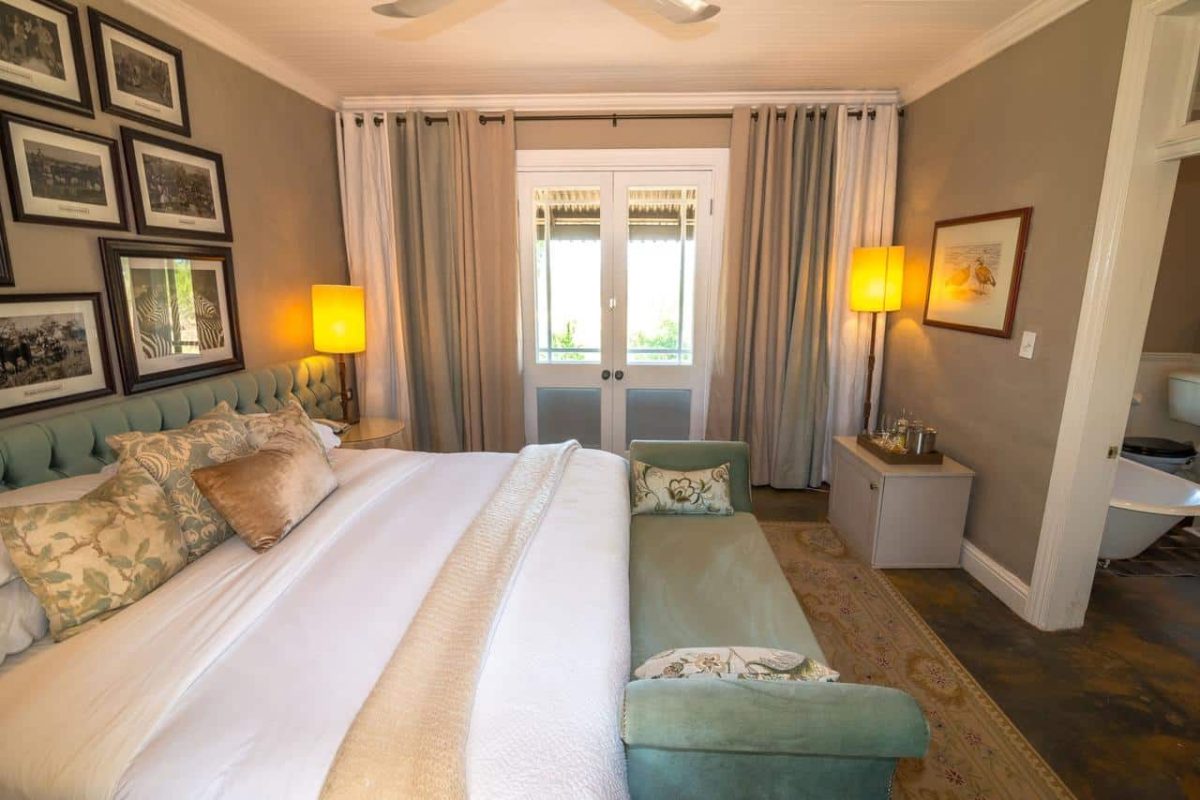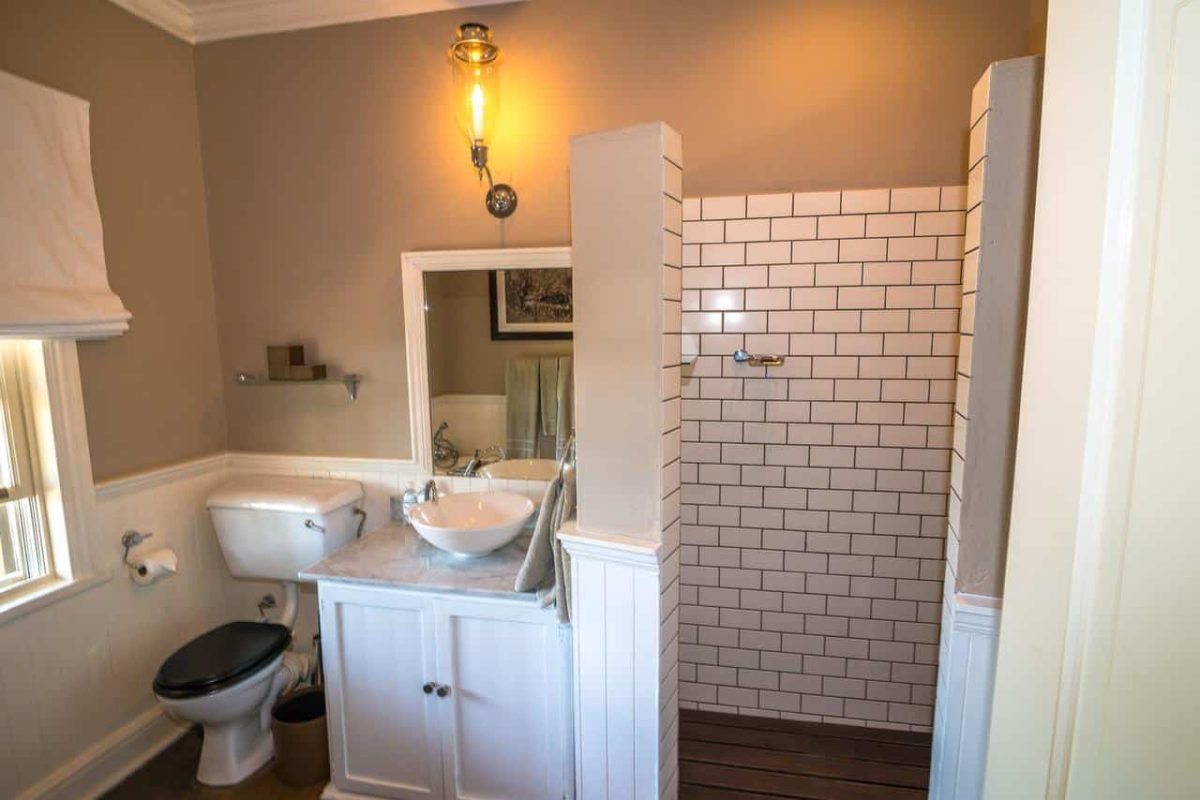 Game-viewing & personalized safari activities are a big plus
"Nothing much has changed since I last saw Kirkmans Kamp. Indeed as a prime example of a colonial-style lodge, you wouldn't want it to. You will either love the colonial ambience or it will leave you a little cold. My only feeling was that perhaps it was looking all too fresh with lots of white painted woodwork and spotless interior. There was no real patina of age here! But then others would complain that it was looking tired so one cannot win! Kirkmans is in an excellent concession and the game-viewing and personalized safari activities are a big plus. With the opening of the luxurious Tengile Lodge in the same concession, Kirkmans is now the premier option (with Tengile being the luxurious choice). I think this is fair as their rooms are slightly small by today's standards, though perfectly adequate! "
Special offers
Honeymoon Offer
If you stay for 2 or more nights, the bride pays only 50%
If you stay for 2 or more nights, the bride pays only 50% (based on the 1-3 night price, not long stay rates)
Terms & Conditions: Not combinable with other offers
Long Stay Offers
Stay 4-5 nights or 6+ nights at one or more & Beyond Camps and get lower nightly rates
Stay 4-5 nights or 6+ nights at one or more & Beyond Camps and get lower nightly rates. No 6+ night rates in Peak Season however...
Excludes: 6+ nightly rates not available in July & August