Tour of Victoria Falls including Lunar Rainbow tours
LOCATED IN
Victoria Falls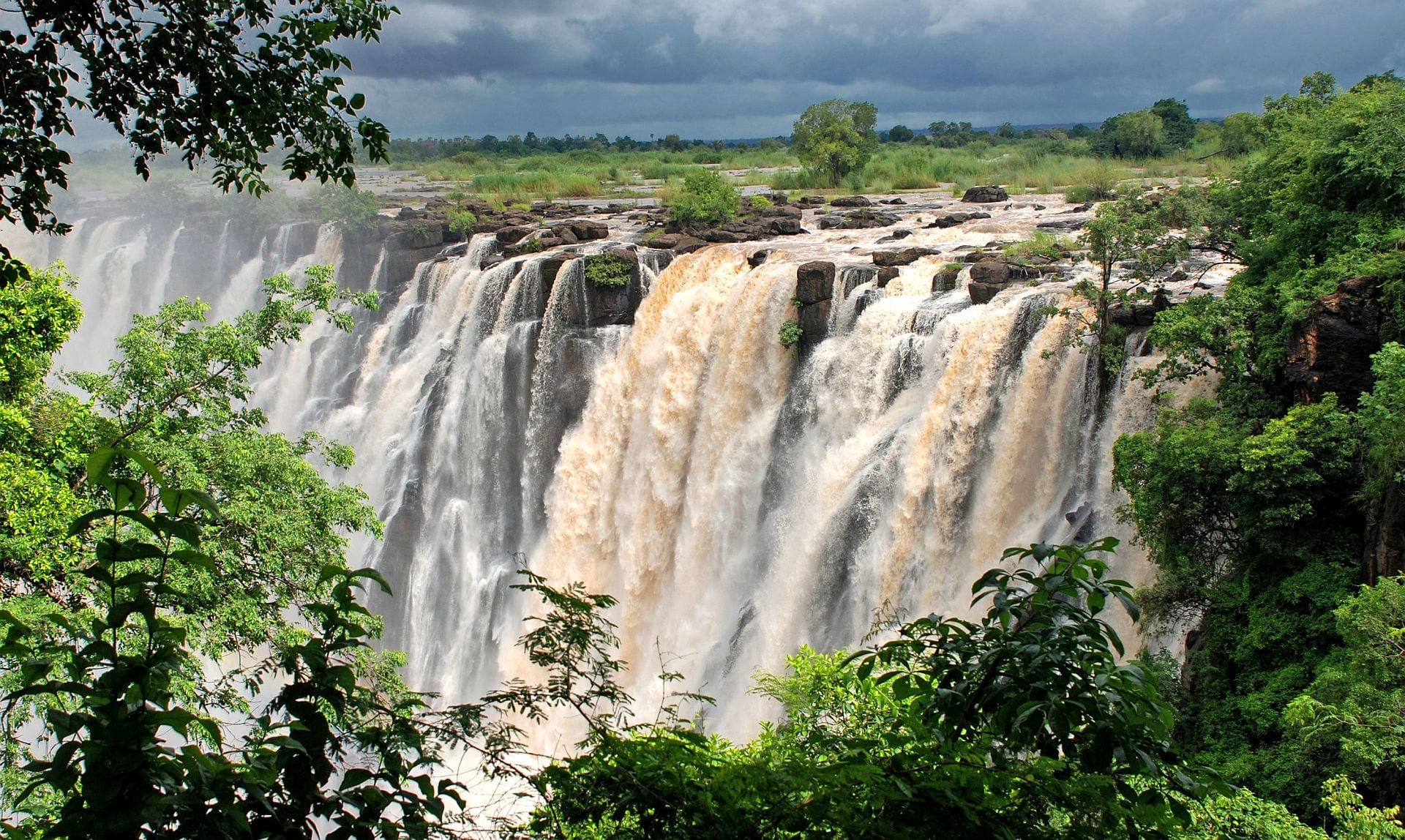 Tour of Victoria Falls
The Victoria Falls is a truly awe-inspiring experience – the sights, sounds and smell of nature's supreme force. No photograph can begin to depict the reality. And nothing prepares you for your first sight! If you are staying close – at the Royal Livingstone Hotel, Zambezi Sun on the Zambian side or the Victoria Falls Hotel or Ilala Lodge on the Zimbabwe side – you can easily visit the Falls on your own.
If you stay at the Royal Livingstone or Avani Zambezi Resort, these hotels are in the National Park, which means you don't have to pay an entrance fee (currently $24 per visit). So, this is a big bonus for keen photographers who may want to visit more than once.
You'll need a transfer and tour of Victoria Falls if you are staying further away. Private and scheduled tours usually take place in the morning and lasts 1½ to 2 hours. This takes the form of a walk in the natural rainforest with a knowledgeable and informative local guide. You'll discover how the Falls were formed and what local customs and traditions surround them. Take a raincoat and something to protect your camera!
Lunar Rainbow tours of the Falls
Lunar rainbows, also known as 'moon bows', are rainbows that take place at night, when a rainbow is seen in the light of the moon. Victoria Falls is one of a very limited number of sites around the world which produces these moon bows. The lunar rainbow is a spectacular event that can be seen only during the full moon so the Lunar rainbow tour is only conducted for 3 days every month during full moon at the Victoria Falls. You'll be accompanied through the rainforest by a guide who will give a brief history of the Falls themselves as well as other points of interest. The guides are happy to assist with photographs!
The price above is an approximate price for a tour of Victoria Falls including the park fees. BUT this varies depending on park fees ($30 in Zimbabwe, $20 in Zambia, subject to change) and also where you are staying. The special Lunar Rainbow tour of the Falls is at an extra cost.