Olive, Vine & Vergelegen Private Wine Tour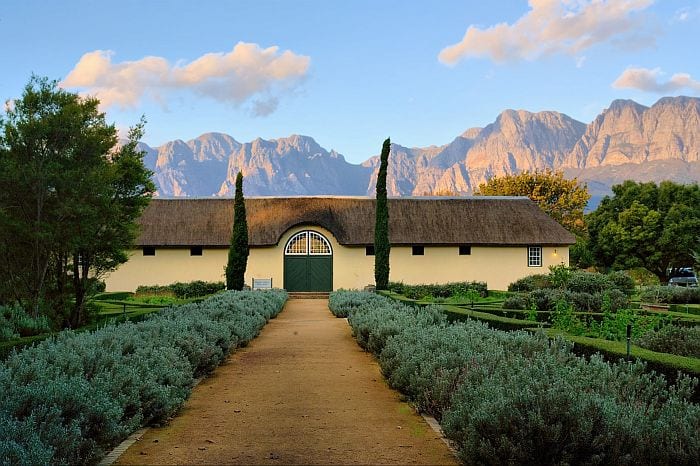 Olive, Vine & Vergelegen Private Wine Tour
This unusual private wine tour combines glorious winelands country with both wine and olive tasting. It's a little known fact that South African olive oil has once again walked off as winner of the most prestigious olive oil awards in Italy.
So this tour is perfect if you have a little bit more time to get to know the more off-the-beaten-track vineyards, villages and farms of the Cape.
After you are collected from your hotel, we head for Morgenster for an olive oil, olive and wine tasting. Morgenster is rated one of the top olive oil estates in the world, and the tour is a little gem.
You then travel only a short distance to Vergelegen, one of the oldest Cape Dutch homesteads in South Africa. Walk in their beautiful gardens, a visit to the homestead and a taste of their award winning wines. An optional extra would be to enjoy a fascinating tour of their spectacular gravity fed cellar.
All this is washed down with a gourmet lunch at one of the top Winelands restaurant (extra cost). After lunch, the wine and olive-tasting is complemented by a short historical tour of Stellenbosch – the second oldest town in South Africa. It is easy to see why Simon Van Der Stel decided to build a village in such an idyllic spot. The Cape Dutch architecture, the oak-lined streets and the many alfresco cafes give Stellenbosch a charm that will not be quickly forgotten.
You will have the opportunity to explore some of the little shops and do some shopping.
Alternatively
If olives are not really your thing, we can substitute this. With a wine and chocolate pairing at Lourensford Wine Estate.
As this is a private wine tour, you have the freedom to adapt this tour by adding optional excursions such as visiting the Spier Wine estate with its Eagle Encounters tour, or even squeezing in both Morgenster and Lourensford if you haven't opted to do the cellar tour.
Please note: This is a  private wine tour.
Price given is per person for 2 people. The price for 4 people would be considerably lower.