Mokoro Safaris
LOCATED IN
Seasonal Water Camps
Mokoro Safaris
The evocative mokoro safaris – in a traditional dugout canoe made from an ebony or sausage tree – largely take place in the shallow waters and seasonal flood plains of the Okavango Delta. Gliding along in a mokoro, in total harmony with nature, is an Okavango experience not to be missed.
By their very nature, mokoro trips are a relaxing and tranquil experience. You are focusing on the smaller creatures of the Okavango delta. The birds, the shy antelope. One of the most delightful aspects is that you are viewing animals not from the superior height of a landrover, but from the low vantage point of a mokoro. Animals you may ignore in a vehicle when you are searching for predators, are suddenly seen in their full beauty. For example, the rare sitatunga – a shaggy semi-aquatic antelope – loves the Okavango Delta's swampy waters and your mokoro guide will pole you silently past these fascinating creatures.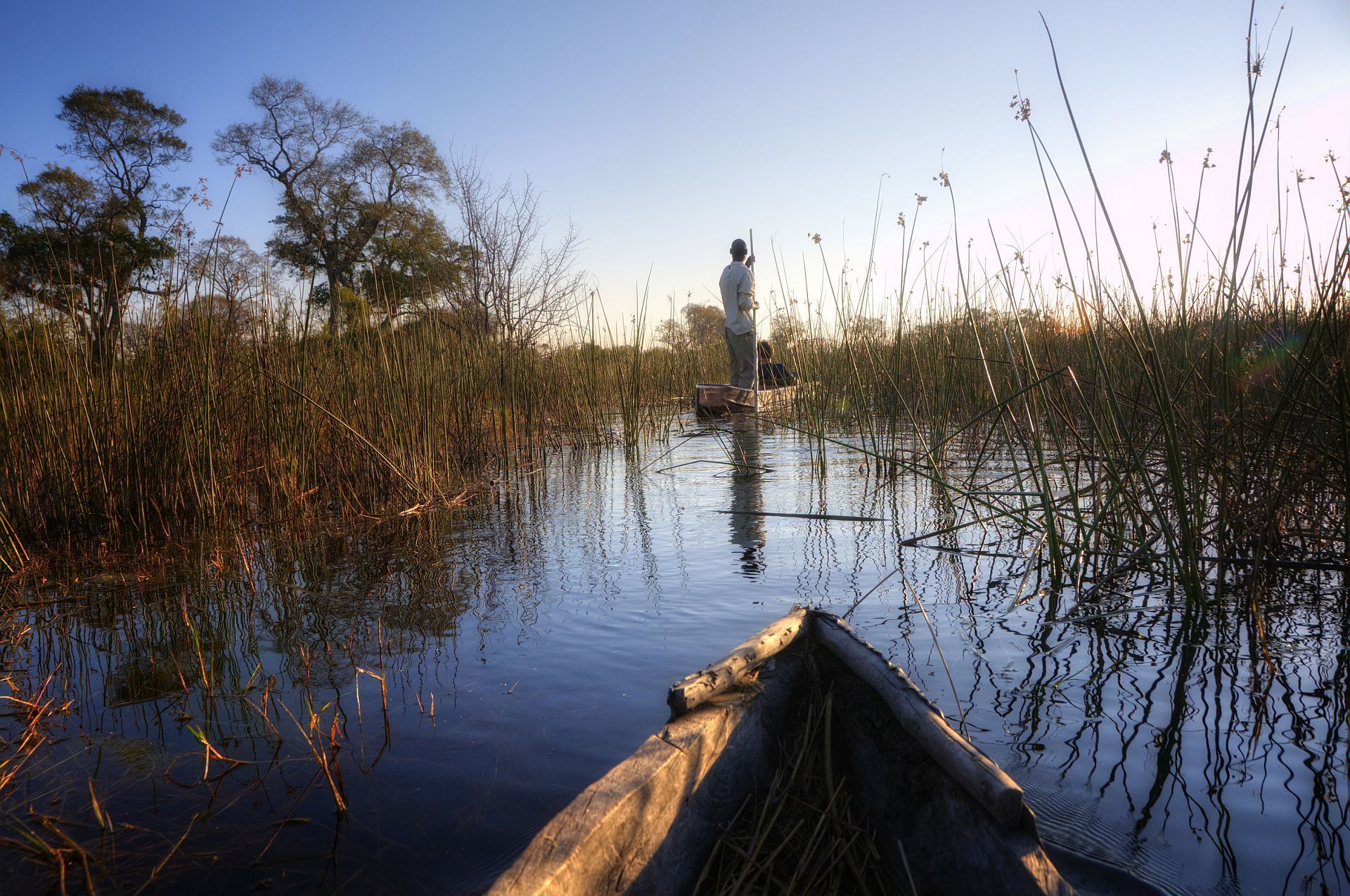 Birding on a Mokoro safari
Mokoro safaris usually offer excellent birding with 349 species recorded in the Okavango Delta. The area is rich in wetland species such as African jacana, malachite kingfisher and open billed stork. You have an excellent chance of spotting the Pel's fishing owl, one of only three fishing owls in Africa.
Mokoro safaris tend to be in the shallow water. There is no danger of submerged hippos and the poles can easily reach the water's bottom. Deeper water is reserved for boating safaris. They usually take about 2-3 hours and may include some bush exploration on the islands of the delta.
Please note that they may not be suitable for older, frailer clients as you have to climb in and out of the very narrow boats. But there are always other safari activities on offer at each camp.