Botanical: Fernkloof & De Hoop Nature Reserve
LOCATED IN
Arniston & De Hoop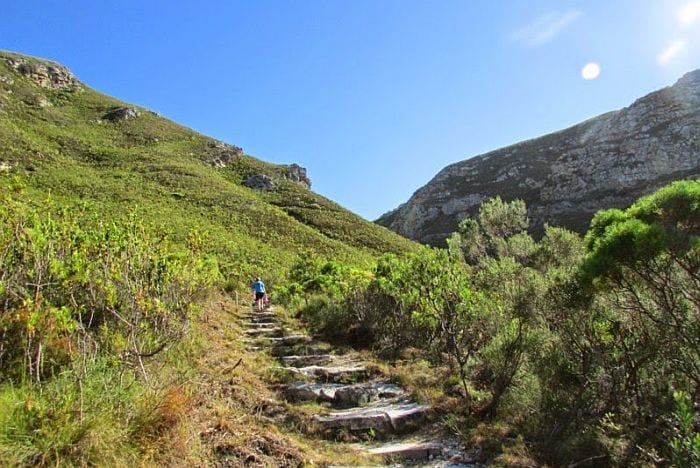 If you are into botany, and especially if you enjoy walking, the Whale Coast of Hermanus offers three superb nature reserves all within fairly easy driving distance of Hermanus. Each has a number of walking trails to enjoy.
The Fernkloof Nature Reserve in Hermanus has some superb Fynbos vegetation. Peak flowering time is September to October. Many of the 42 protea species also flower during the winter months (June to August). There are several walking trails here and a selection of flowers found in the reserve are on display at the Botanical Visitors Centre.
The Harold Porter Botanical Garden near Betty's Bay lies against a backdrop of high mountains. It incorporates two beautiful forested kloofs with waterfalls. The walk to the waterfall in Disa Gorge is highly recommended, especially from late December to mid-January when the red disas are in bloom.
The remote De Hoop Nature Reserve near to Arniston is a beautiful and tranquil nature reserve, which includes a scenic coastline with deserted beaches, rocky cliffs, coastal sand dunes and a freshwater lake. The walking trails through the fynbos are particularly fine and a 'must' if you are a keen bird-watcher. Wildlife includes the Cape mountain zebra and various antelope such as the endemic Bontebok. If you are particularly interested in De Hoop, we recommend staying there for a couple of nights as it is quite remote.
Inland near the Route 62 lie the equally attractive reserves of Marloth Park and the Bontebok National Park though there the focus is more on the mountain terrain and the wildlife. Another botanical garden worth a visit is the Karoo Botanical Garden at Worcester which focuses on succulents and other dry land species.