Aerial Flights for whale watching in Hermanus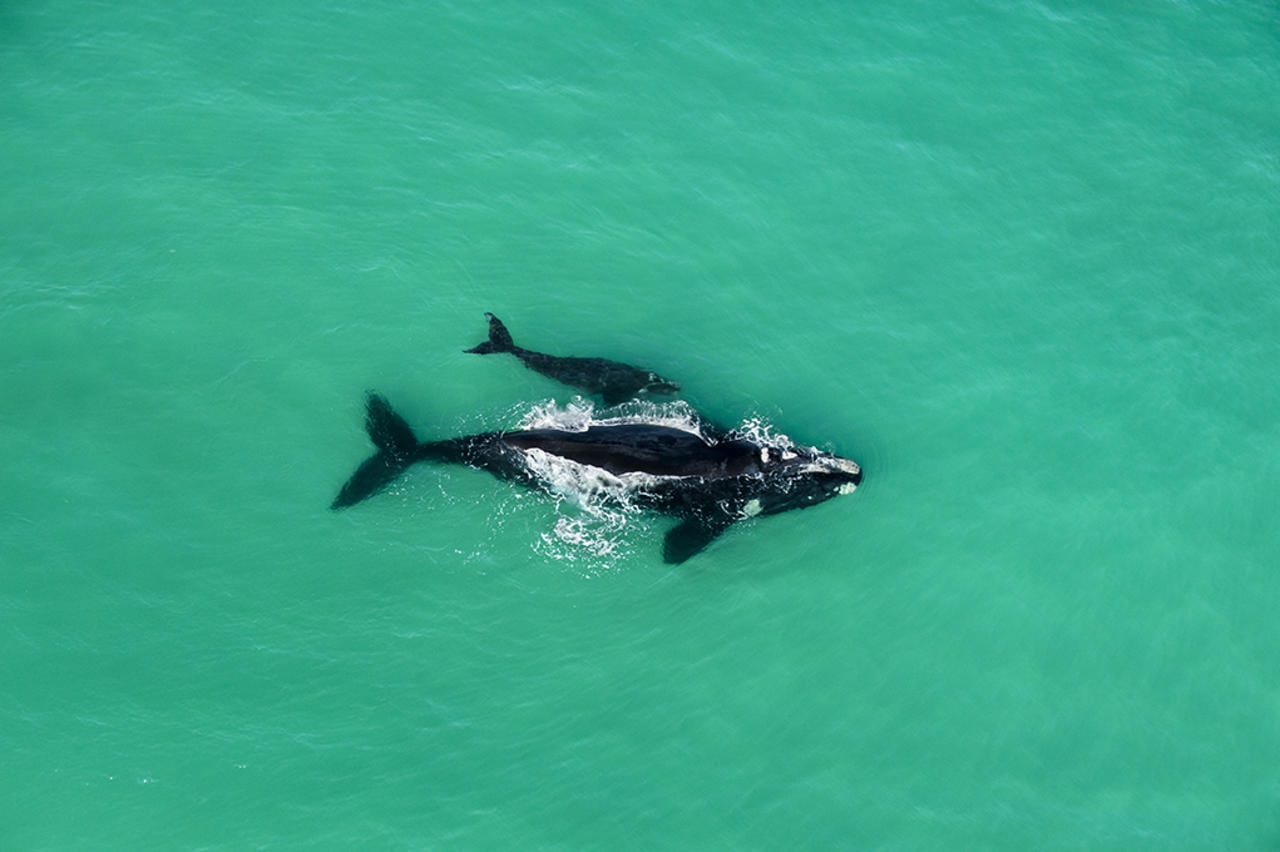 Whale Watching by air
This is the ultimate whale viewing experience based in Hermanus. The Flight of Giants will leave you with a feeling of awe with your eagle's eye view of whales undisturbed and unaware of human presence.
With over 17 years' experience in whale watching by air they offer whale watching trips from 30 minutes to 2 hours with routes as far afield as Cape Agulhas, the southern tip of Africa (1 hour) to a circuit of the Cape Peninsula and Table Mountain (2 hours). During the whale season they even guarantee sightings with a full refund if whales are not found! (The sightings record to date was 198 whales in a 30 minute flight over Walker Bay.)
From the comfort of the dedicated whale watching aircraft you can watch calves touching their mothers for reassurance, 18 metre long whales breaching and crashing back in an explosion of spray, mating groups and more whales than you would believe possible.
The aircraft is ideal for photographers, with a removable door offering an unobstructed view from a stable, smooth platform.
They also offer amazing day tours combining whale watching by air with game-viewing. You can fly along the coastline to a game lodge for an afternoon of game-viewing and return via Route 62.
Price on application depending on the number of people and length of trip.