Strandloper Ocean Boutique Hotel
Overview
The Strandloper Ocean Boutique Hotel is a luxurious 5 star lodge in the picturesque fishing village of Paternoster, within an easy walk to the beach. Fall in love with this hotel where shoes are optional and relaxation is unavoidable. Here the catch of the day provides both nourishment and entertainment ass generations of fisherman haul in their fresh bounty from the moody Atlantic Ocean.
Paternoster lies on the Cape West Coast adjacent to the Columbine Nature Reserve where time moves at a more civilized pace. Watch as whales and dolphins frolic in the endless cobalt-blue ocean or simply kick back in paired-down luxury. Explore the springtime flowering splendour of the Columbine Nature reserve, enjoy nearby beach walks or bird watching trails or sample some sublime seafood with an excellent wine list to match.
Accommodation
The 14 rooms and suites are a fusion of beach style and contemporary luxury, with organic lines, hues and textures and an overall feeling of simplicity. Locally sourced furniture and fittings and an eco-friendly infrastructure add to the sense of simple happiness. Each room or suite has its own terrace or courtyard and wide doors that open out onto breathtaking views of sky, sand, sea and space.
Each air-conditioned room has an iPod docking station, satellite television and DVD player and complimentary wireless Internet access. Partially open bathrooms with separate bath and shower feature rainfall shower heads. Other facilities include cordless phones, laptop-compatible safes and minibar. Choose between one of the 6 Courtyard rooms, 4 Ocean suites, and 2 Nature king suites overlooking the river.
From the Cape West Coast, it is easy to continue north to the Cederberg Mountains to make a circular excursion from Cape Town.
Strandloper Ocean Boutique Hotel gallery
Strandloper Ocean Boutique Hotel on the map
Rooms
Nature King Suites
The spacious Nature King Suites are built on the banks of a riverbed overlooking the unique West Coast nature and landscape. Each suite includes a lounge with fireplace opening onto a private terrace with unforgettable nature views, a loft working area for the business minded and an en-suite bedroom. The average Suite size is 80m².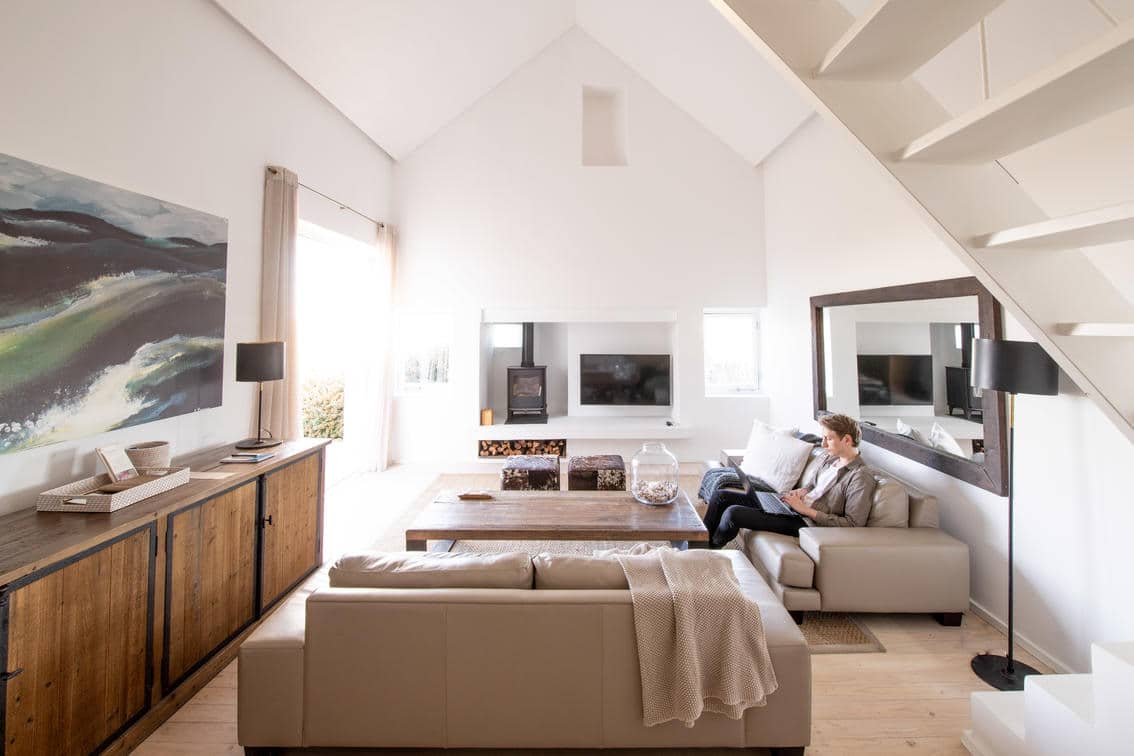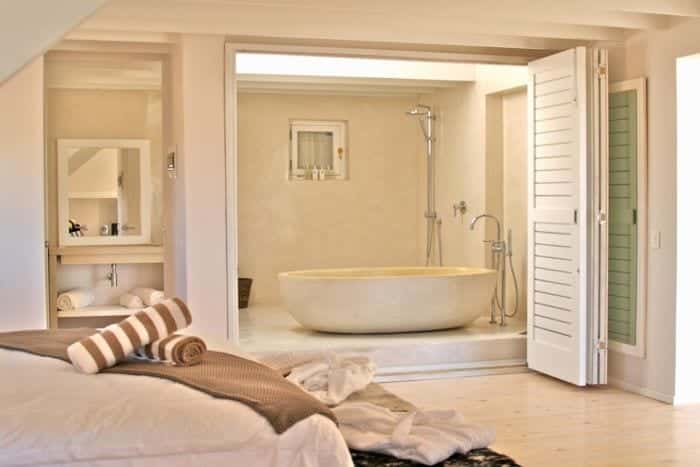 Ocean Suites
Each spacious seafront Ocean Suite has a lounge area with fireplace, an en-suite bedroom with bath and shower and a private outdoor terrace on the beach with stunning ocean views. Large windows open onto the terrace. The average Suite size is 40m².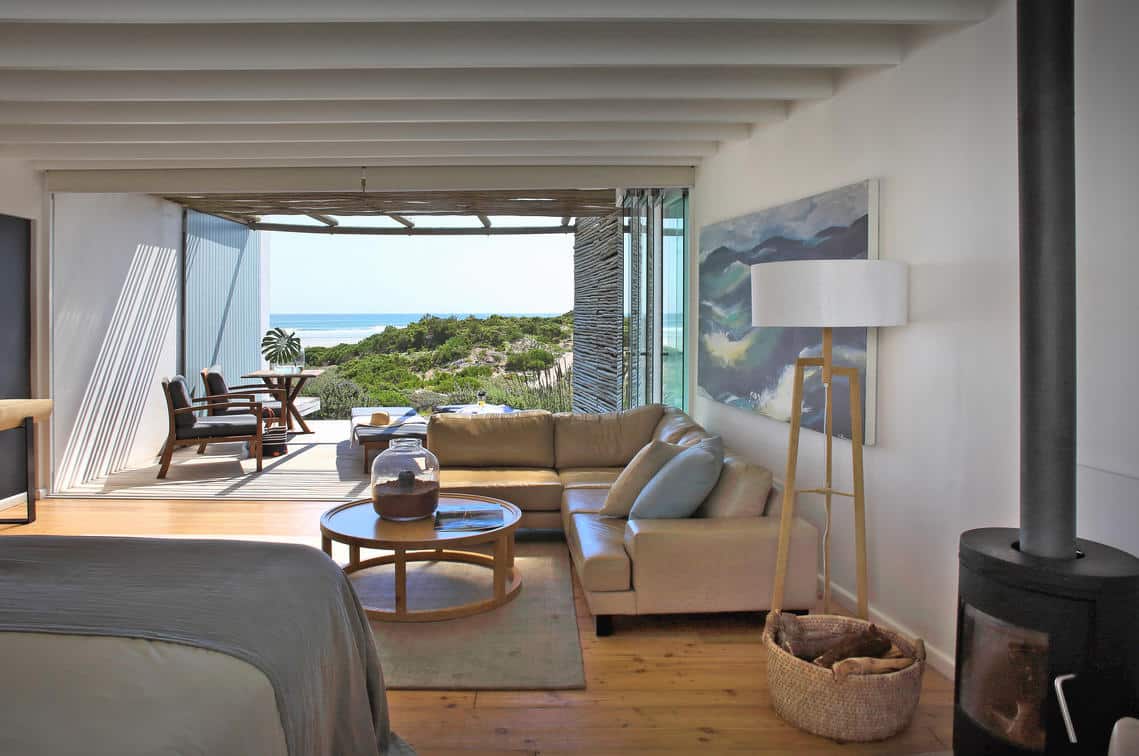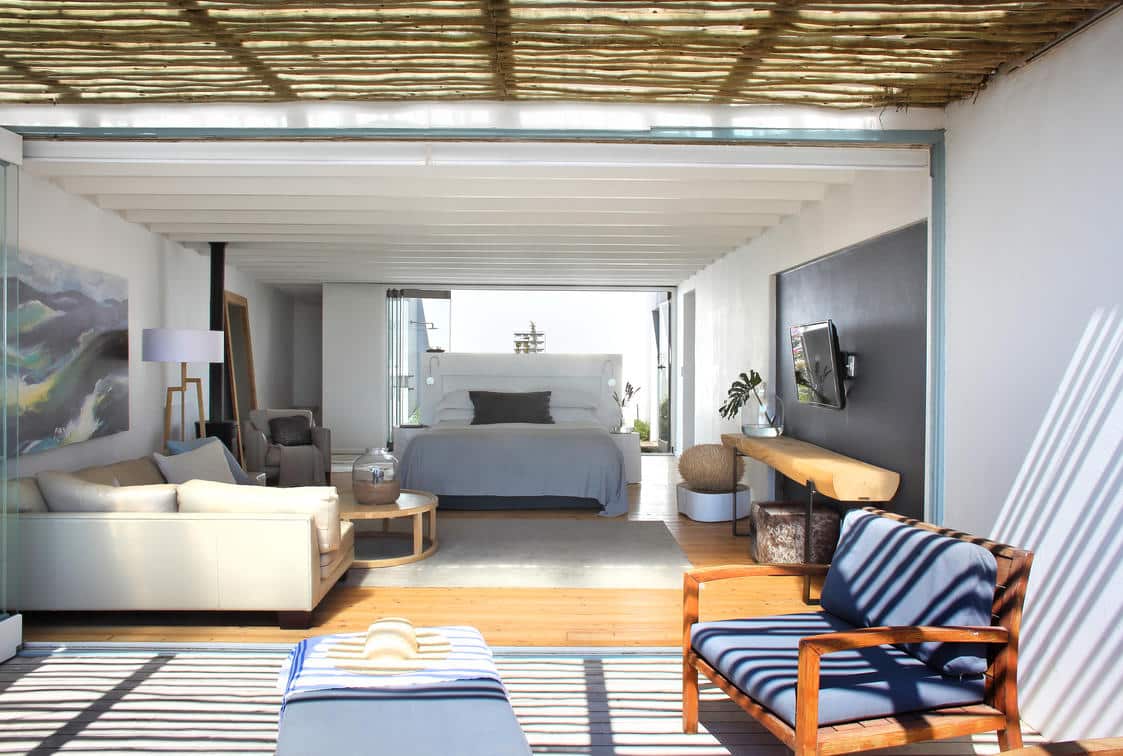 Courtyard Rooms
Combining inside and outside living in sheltered privacy. Includes bedroom with en-suite bathroom (30 m2) and private courtyard with relaxing lounge area, beautiful water features and outdoor shower.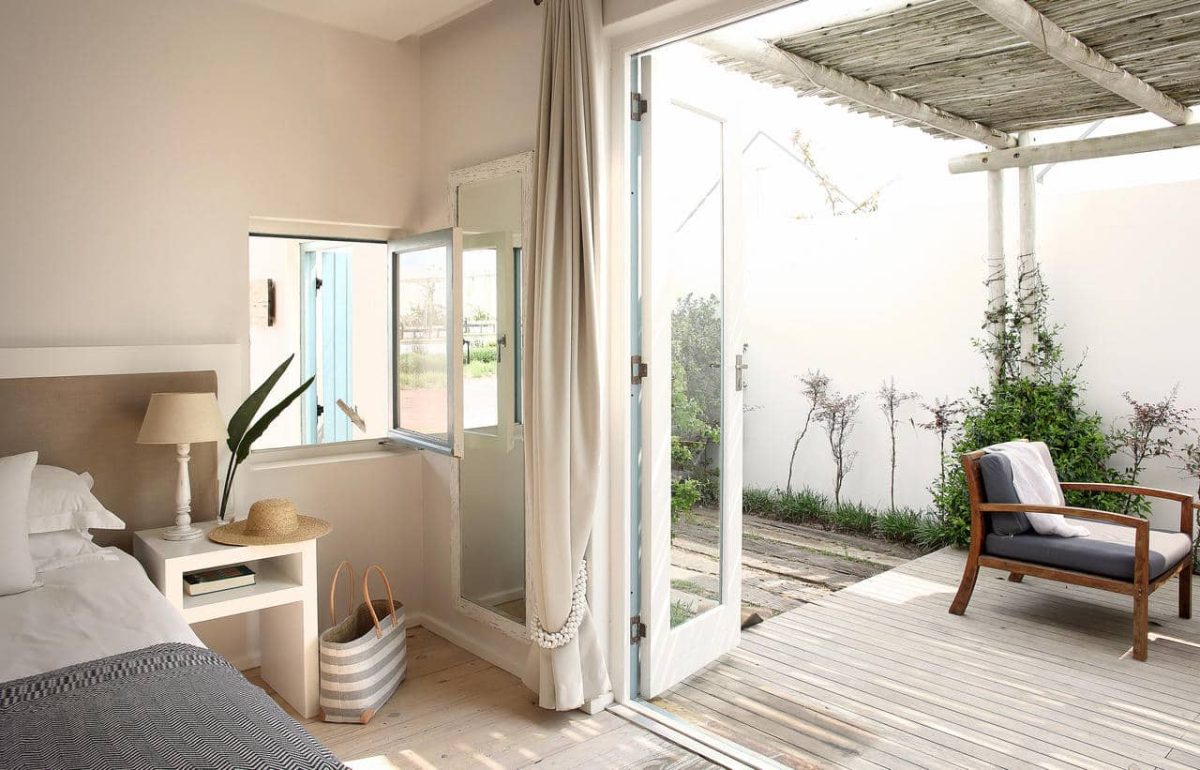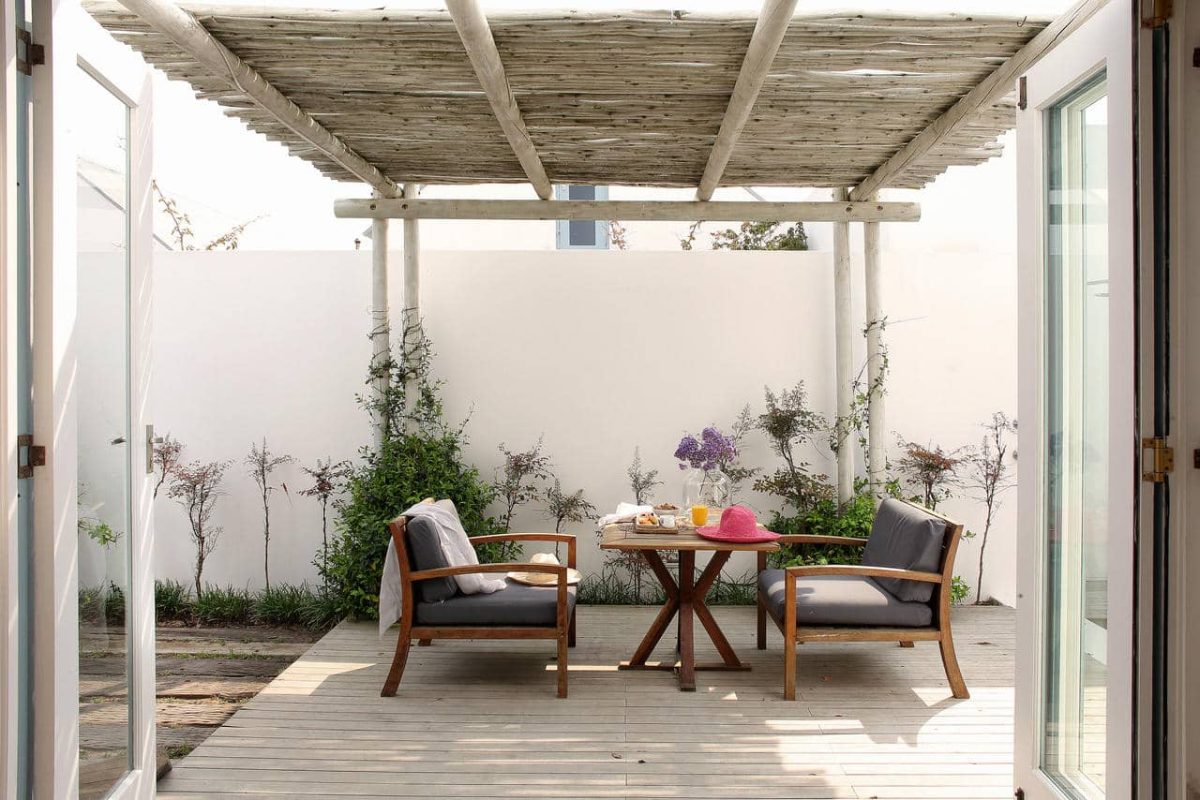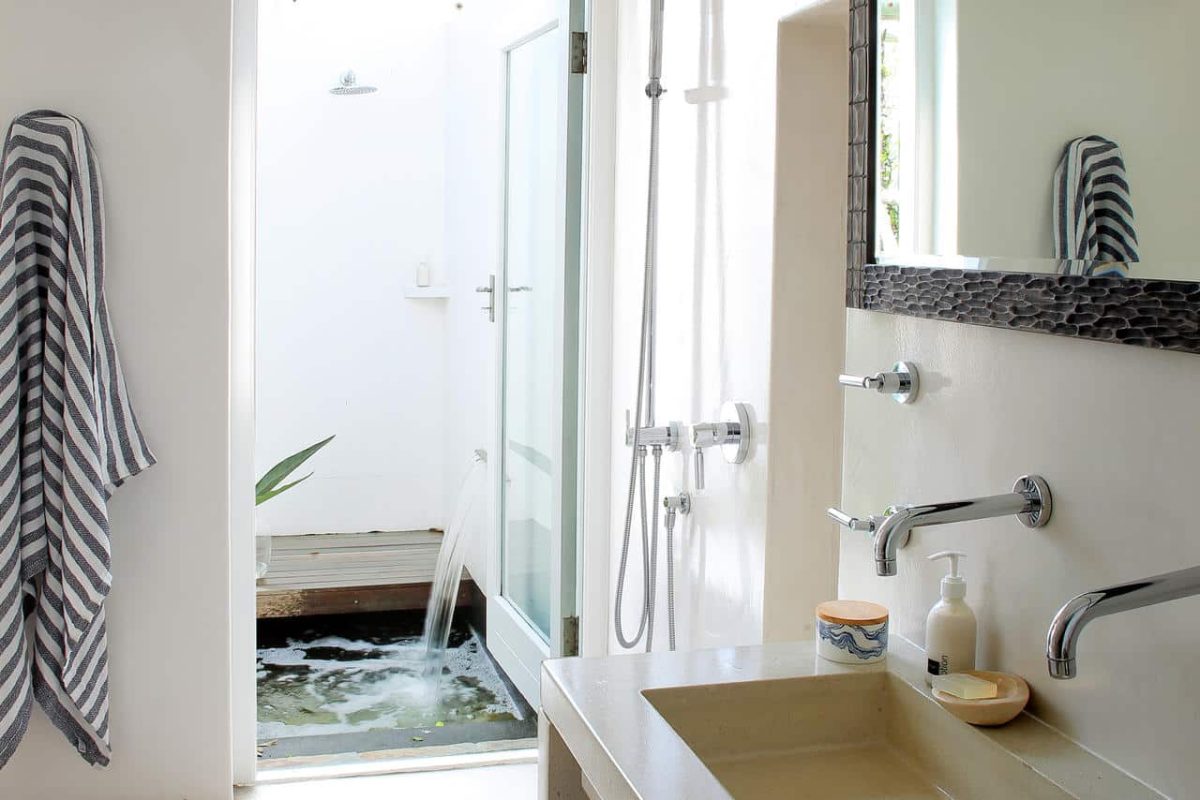 Outstanding in all respects!
"And those two lodgings, the Cedarberg Ridge Wilderness Lodge and Strandloper Ocean Boutique Hotel, were outstanding in all respects. Neddersetting guest house was more basic but worked out well for us too. Finally, all of our lodgings provided wonderful meals and took great care to accommodate Nancy's gluten-free, dairy-free dietary requirements. "
Family Suitability
Accepts older children
Malaria Rating
Non-malarial area
Good For
Beach, Birding, Fishing, Flora, Golf, Gourmet, Hiking, Leisure, Nature, Relaxation, Star Gazing, Watersports, Wildlife, Wine