Silvan Safari
PRICING FROM
$ 1,276 (Pps)
Overview
The Silvan Safari is situated in the iconic Sabi Sand Game Reserve - part of the greater Kruger National Park - famed for incredible wildlife sightings as well as their vision for conservation and restoration of the bushveld. Celebrated as one of Africa's last true wilderness areas, where the Big 5 roam the savannah grasslands and riverine thickets, there is no greater setting than this for a true African safari adventure.
Each of Silvan's six suites offer luxury accommodation, extraordinary space and exquisite river views. Every pod's private plunge pool is perfectly positioned for you to watch, cocktail in hand, as animals stroll by along the riverbed below. Silvan's family suite, the Leadwood, welcomes our multi-generational travelers.
Rooms
Kierie Klapper Suite
Inspired by the teal of the bee-eater, the four-poster king-size bed is dressed in luxurious fabrics and framed by a hand-painted mosquito net. The doors open onto an intimate seating area and the private plunge pool overlooking the riverbed below.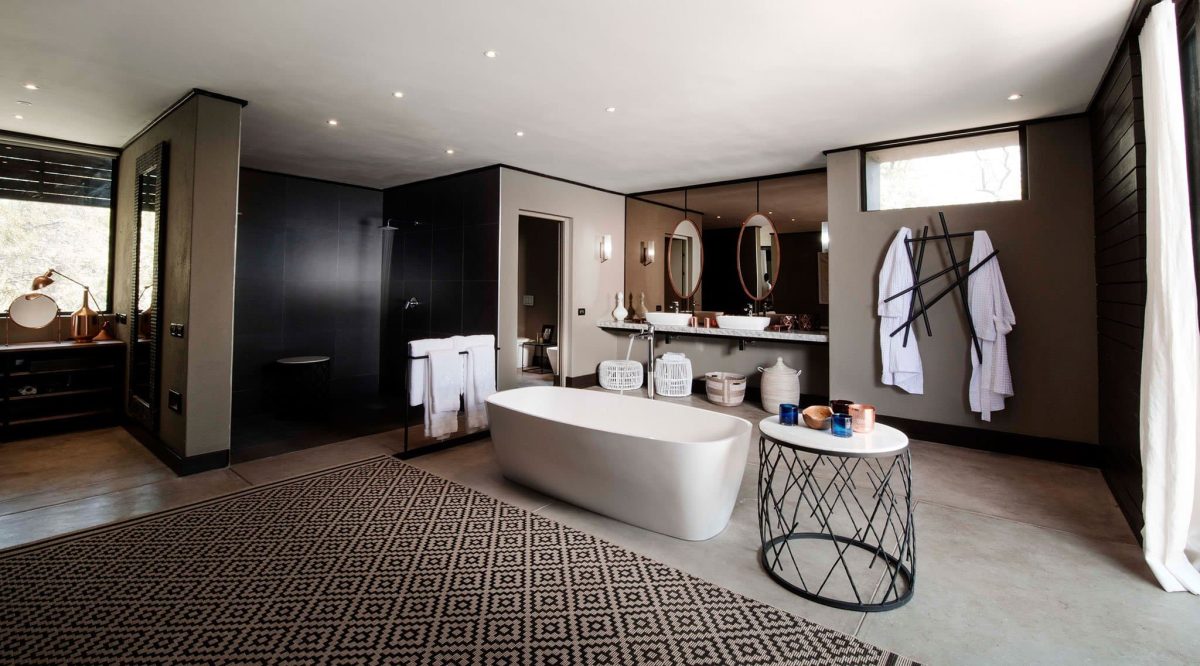 Cassia Suite
Cassia's four-poster bed, framed by a draped, hand-painted mosquito net, greets guests like a sun rising in the east. The bed has uninterrupted views of the lush riverine woodland beyond, a glorious sight to wake up refreshed and rejuvenated.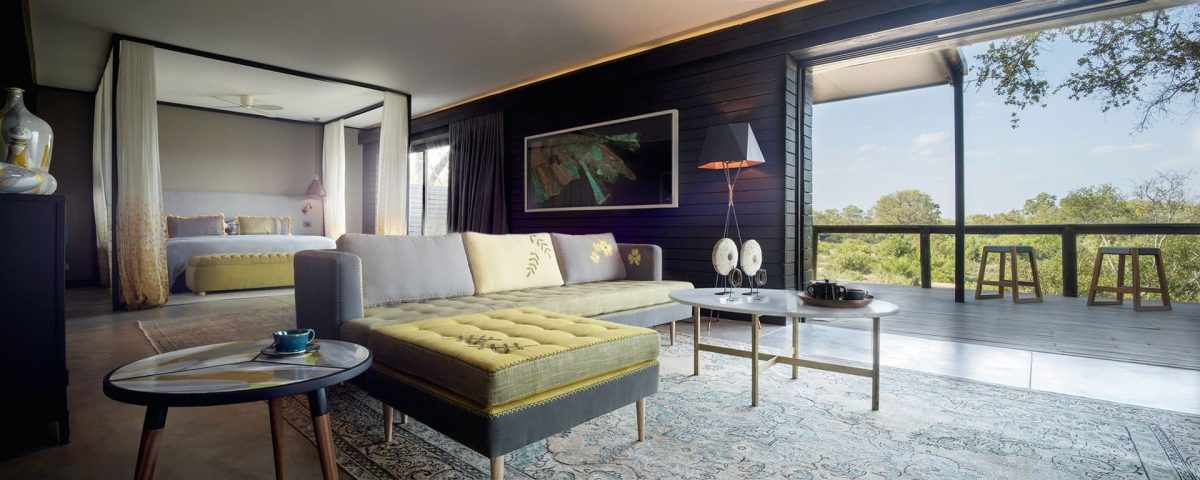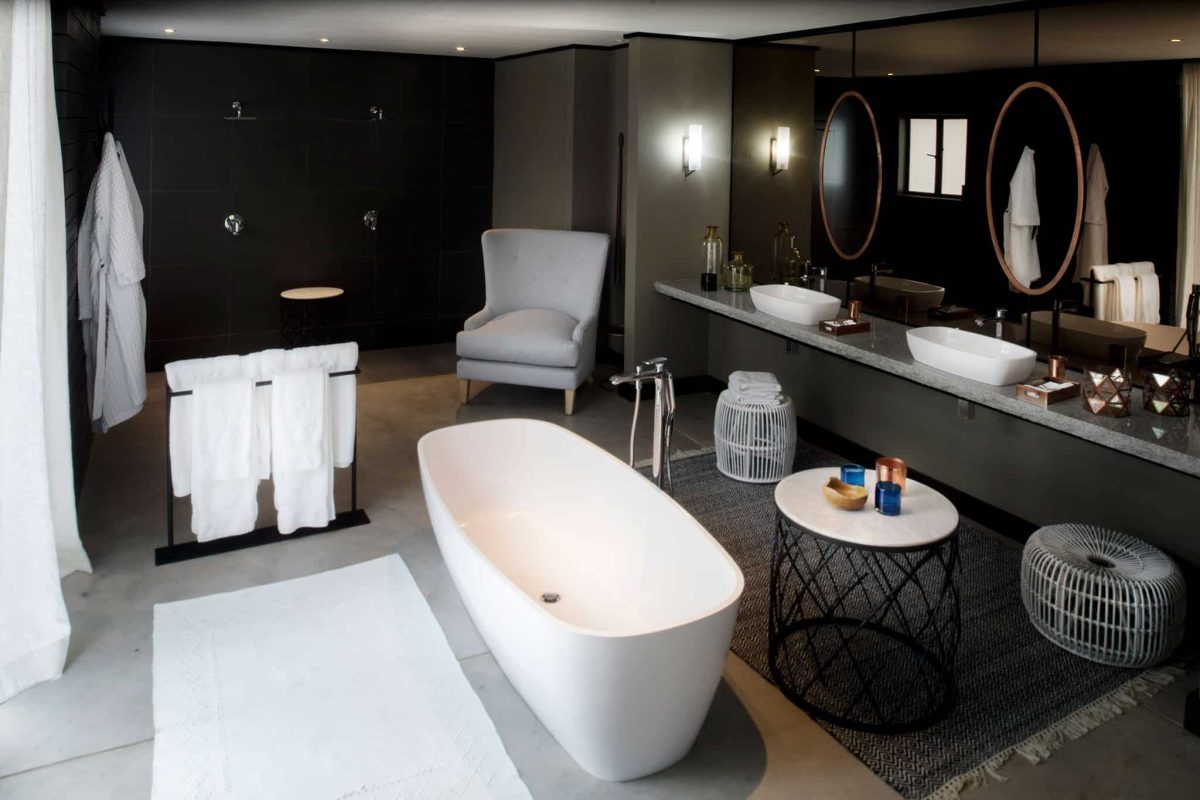 Knobthorn Suite
The sprawling bed is encompassed by a glorious hand-painted mosquito net halo which opens up to reveal the inviting waters of the private plunge pool and the bush beyond. The Knobthorn suite is wheelchair-friendly, providing guests easy access to the main lodge.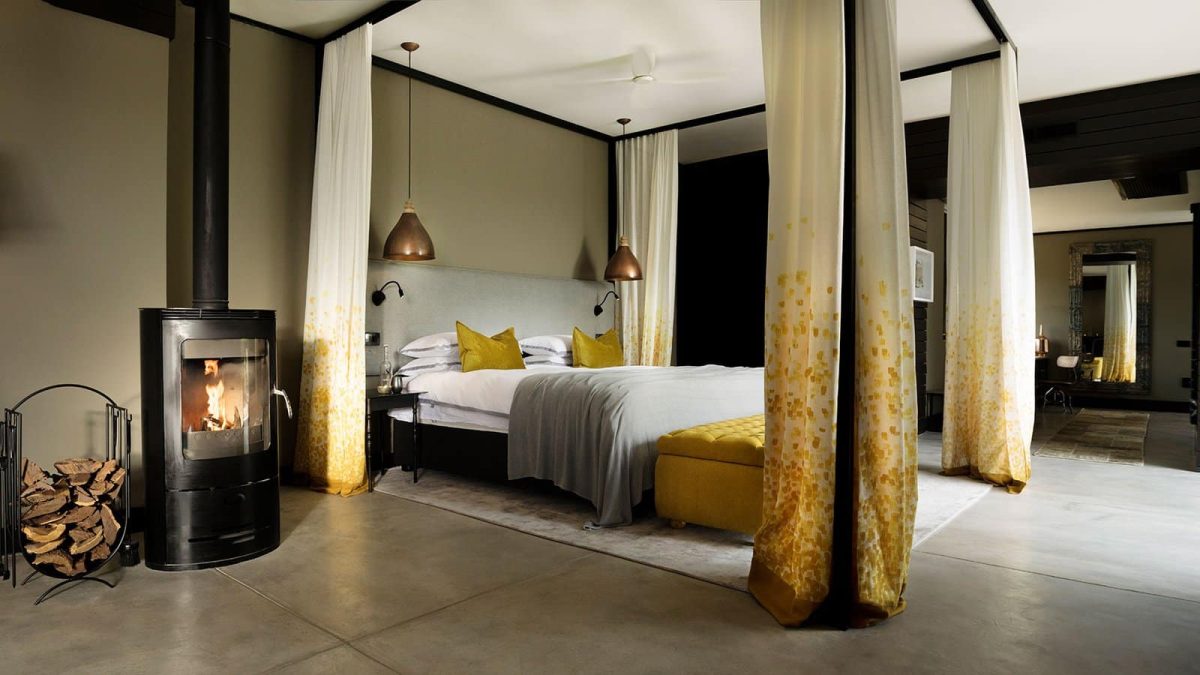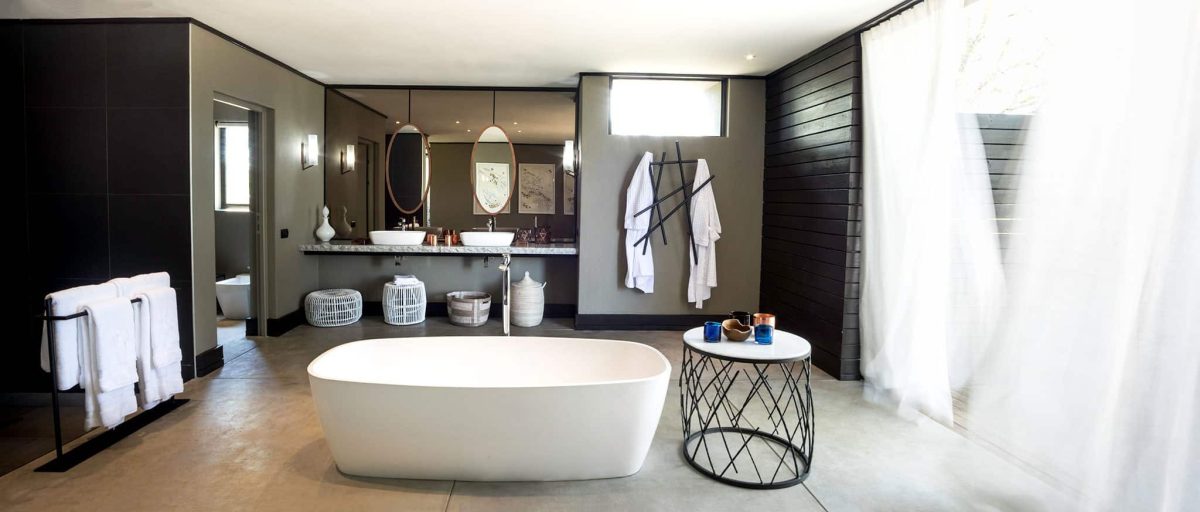 Blue Guarri Suite
The soothing lavender undertones and dusty blue and grey highlights throughout the bedroom are reminiscent of the overarching, mushrooming canopy of the Blue Guarri. The inside suite is also beautifully complemented by the relaxing seating area outside.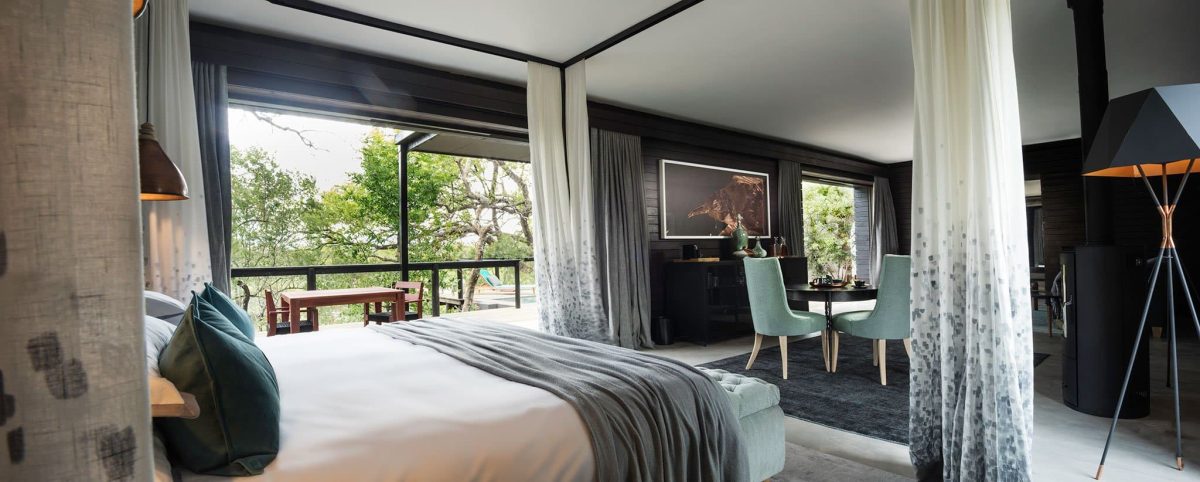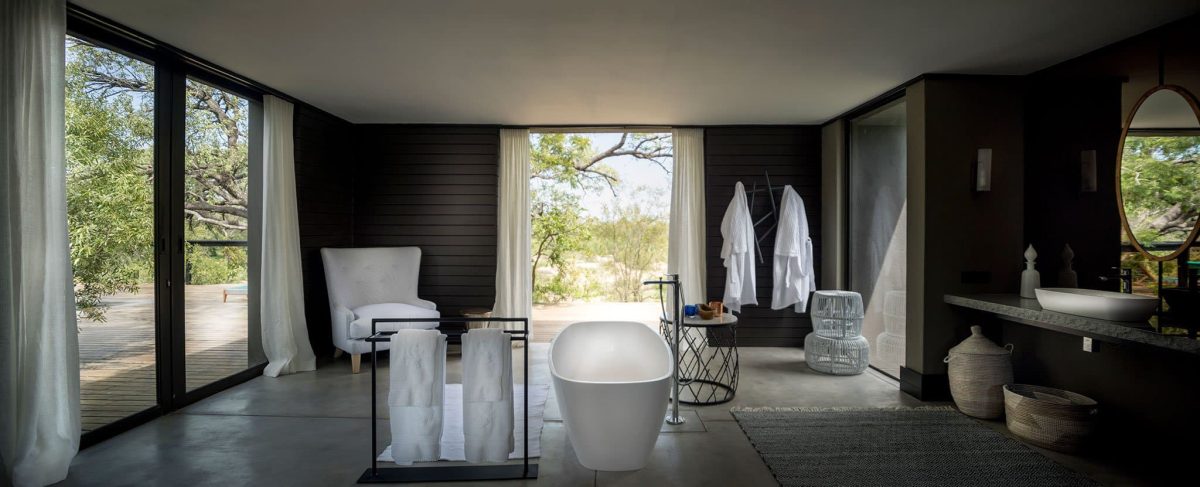 Tree Wisteria Suite
The bed centres this spacious suite, with subtle greys and greens providing the soothing elements in this space. The natural light from the floor-to-ceiling doors beyond the foot of the bed radiate the glimmer of the copper bee eater flitting across the walls. With an expansive layout, lavish décor and the private plunge pool set tantalizingly at the edge of the deck, this suite is definitely one to savour.


Leadwood Family Suite
The Leadwood Family Suite is split into two separate bedroom areas, connected by the open-air deck. The master bedroom leads onto a quiet corner of deck with magnificent views of the greenery beyond. The second bedroom commands a front-row seat to the daydeck, superbly secluded.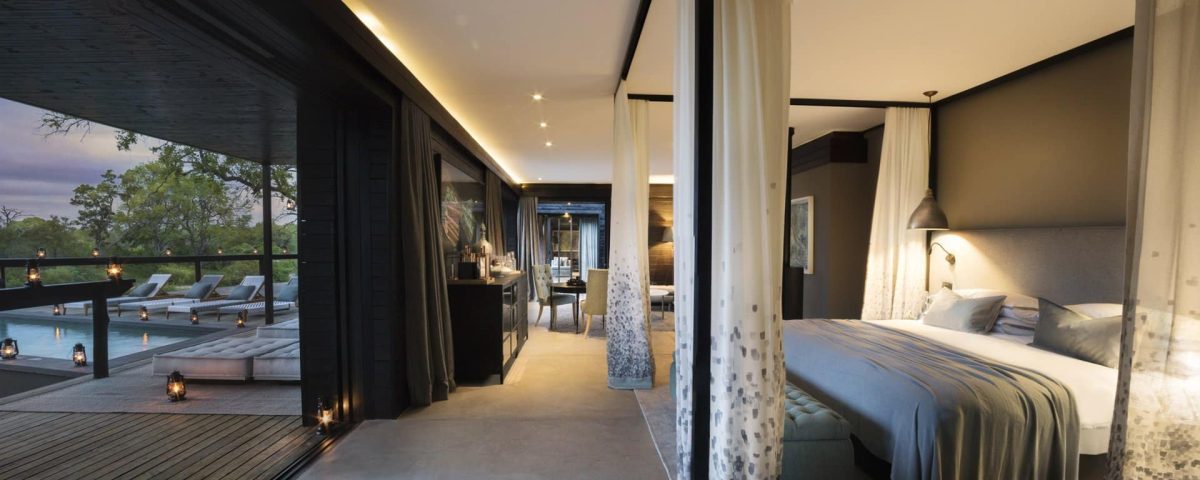 Family Suitability
Family-friendly all ages
Malaria Rating
Low risk and/or seasonal malaria
See other options in this area