Pangolin Voyager Houseboat
Overview
There is simply nothing more relaxing than cruising down one of Africa's most iconic and game filled rivers and the Pangolin Voyager is the perfect vessel.
The Chobe River is the natural border between Namibia and Botswana and the Pangolin Voyager is actually based on the Namibian side of the river with the Chobe National Park as the opposite bank. The Chobe is unique in that it flows in both directions at different times of the year depending on the flood in the mighty Zambezi with which it converges a few kilometres further downstream.
The houseboat has five cabins which can be configured as double or twin beds. Each has an ensuite shower and toilet as well as air conditioning.
Pangolin Voyager Houseboat gallery
Pangolin Voyager Houseboat on the map
Rooms
Cabin
Each cabin can be configured as a double bed or two singles. They are all ensuite with a shower and each cabin is fitted with centrally controlled air conditioning.
The beds are made up with quality linen and there are plenty of towels in the bathroom. There are several plug points in the room some of which have a 24/7 supply which is enough for charging small electronic devices such as camera batteries and laptop computers.
In the bathroom we supply you with biodegradable luxury toiletries in both the shower and at the basin. The water is heated by solar panels on the roof in keeping with our environmental policies to reduce carbon emissions onboard.
Exclusive Charter
Hire out the entire Pangolin Voyager for exclusive charter, including all 5 cabins, and communal areas throughout the boat.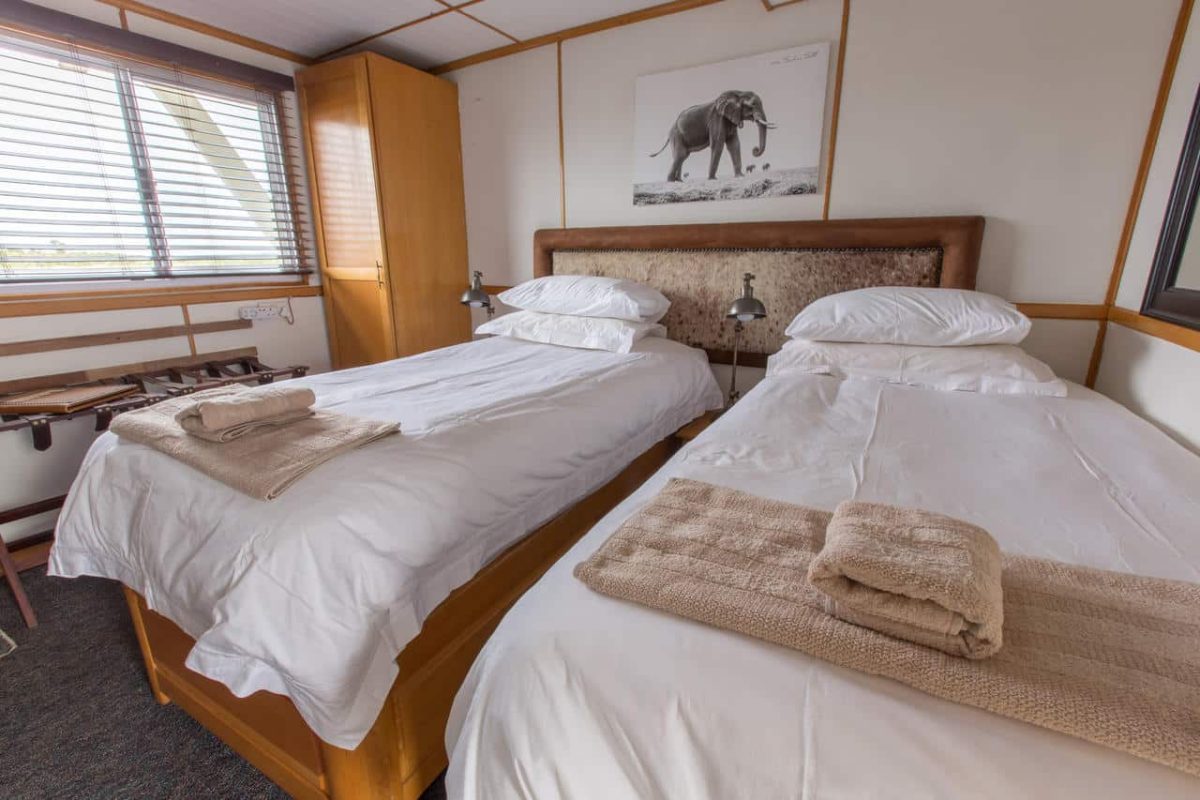 Malaria Rating
Low risk and/or seasonal malaria
Good For
Adventure, Birding, Fishing, Flora, Leisure, Nature, Relaxation, Wildlife
See other options in this area