Overview
Secluded location in the Chobe Forest Reserve which is open to Chobe National Park
Intimate and friendly game lodge with a spectacular ridge setting
Full day safaris with game drives and river cruises on the Chobe river
Offers superb 4x4 game-viewing away from the madding crowds
Muchenje Safari Lodge lies on an escarpment in the remote western side of Chobe National Park in the Chobe Forest Reserve. It accommodates just 20 guests in comfortable en suite rooms each with private balcony. Herein lies its advantage – other riverside Chobe lodges are located on the busier eastern edge of Chobe National Park. Whereas your game-viewing from Muchenje Lodge is much more exclusive and tranquil. Given the popularity of Chobe National Park, this advantage cannot be under-estimated! Furthermore, its location within the reserve. And not in the adjacent national park, means that you can enjoy bush walks with an armed ranger to explore the intricacies of the bush – the plants, trees, insects and of course the wildlife.
Accommodation
Overlooking the Chobe river and its floodplains, the comfortable main lodge of Muchenje  incorporates a dining area, bar, curio shop, library and game viewing deck. The lodge's swimming pool is built into the natural rock formations. It takes full advantage of its panoramic bush views. Offering a tranquil setting for relaxing during the heat of the Botswana day.
Muchenje Safari Lodge is a small personal game lodge that is owner-run by caring managers who attend to all the small things that really make a safari special. You all dine together on a long railway sleeper dining table creating a convivial safari atmosphere. The en suite chalets have an African ambience with simple furnishings but all that you could need. Each has a view from their balcony over the plains of Chobe National Park.
Chobe National Park, famous for its vast herds of elephant and buffalo, is a wonderful safari experience at all times of the year. Given its location, Muchenje offers a full day safari which combines game drives in the National Park with a lunchtime river safari by boat. Visits are also available to a local elder's home for a glimpse of Botswana's traditional lifestyle. Muchenje Lodge is a 45 minutes drive from Kasane.
Muchenje Safari Lodge gallery
Muchenje Safari Lodge on the map
Rooms
Chalet (s)
2 Beds which can be made up as a Twin or Kingsize , with en-suite bathroom, housing a large walk-in shower, double wash basins, WC. Each room has their own incredible double aspect views of the Chobe River, with private veranda.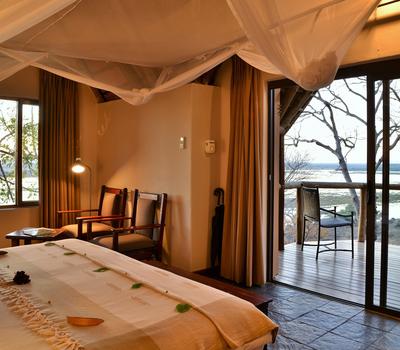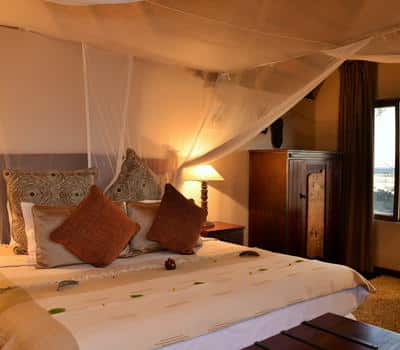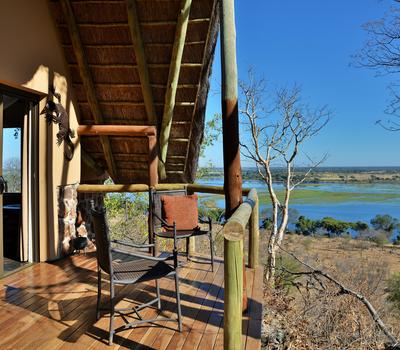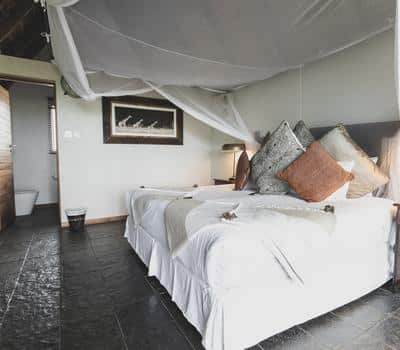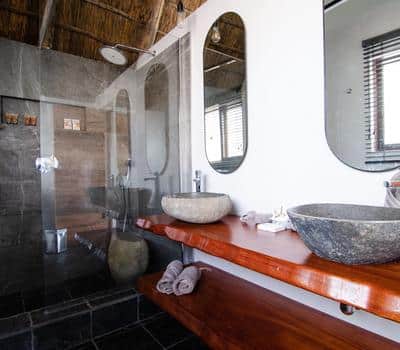 Family/Honeymoon Suite
Open room, housing a master bedroom, with an upper mezzanine deck that can accommodate two. Walk-in shower with double wash basins, along with a separate bathroom with a bath with bi-fold doors which open out to a private veranda with amazing views.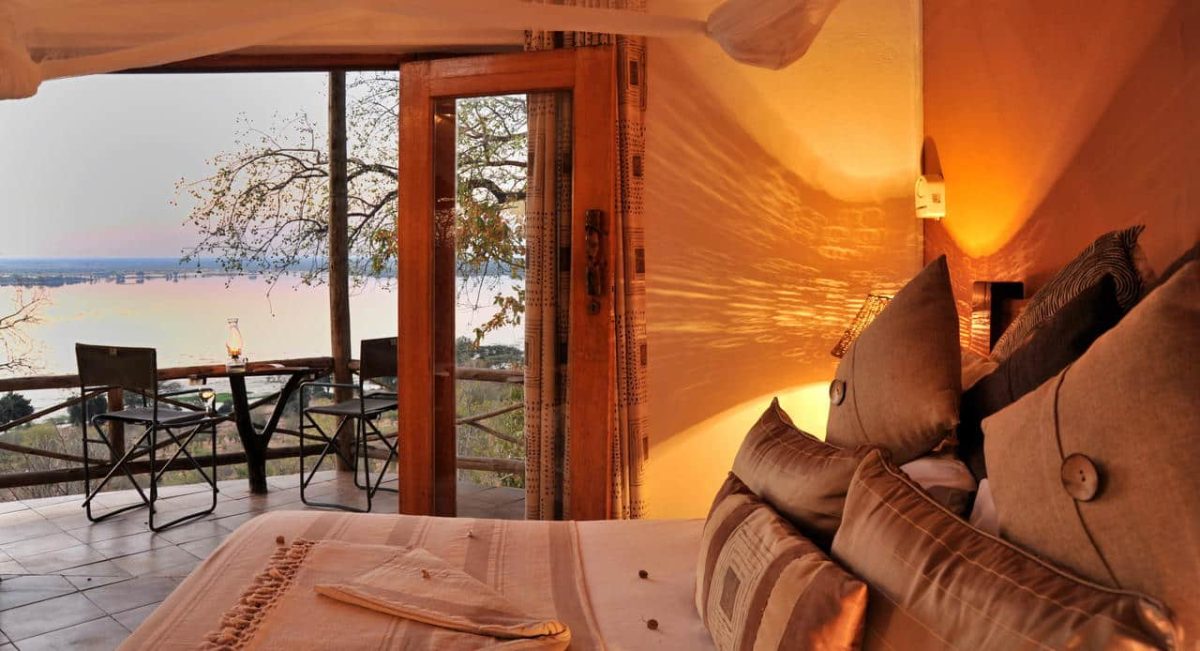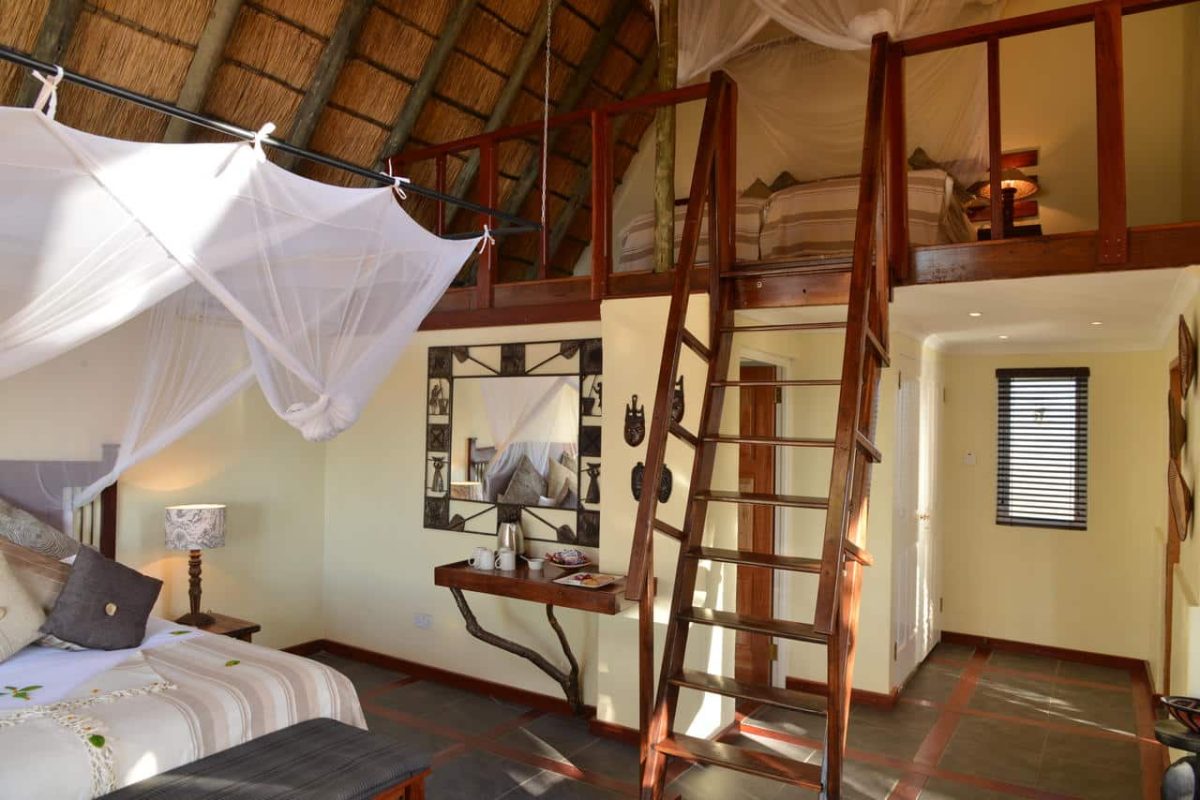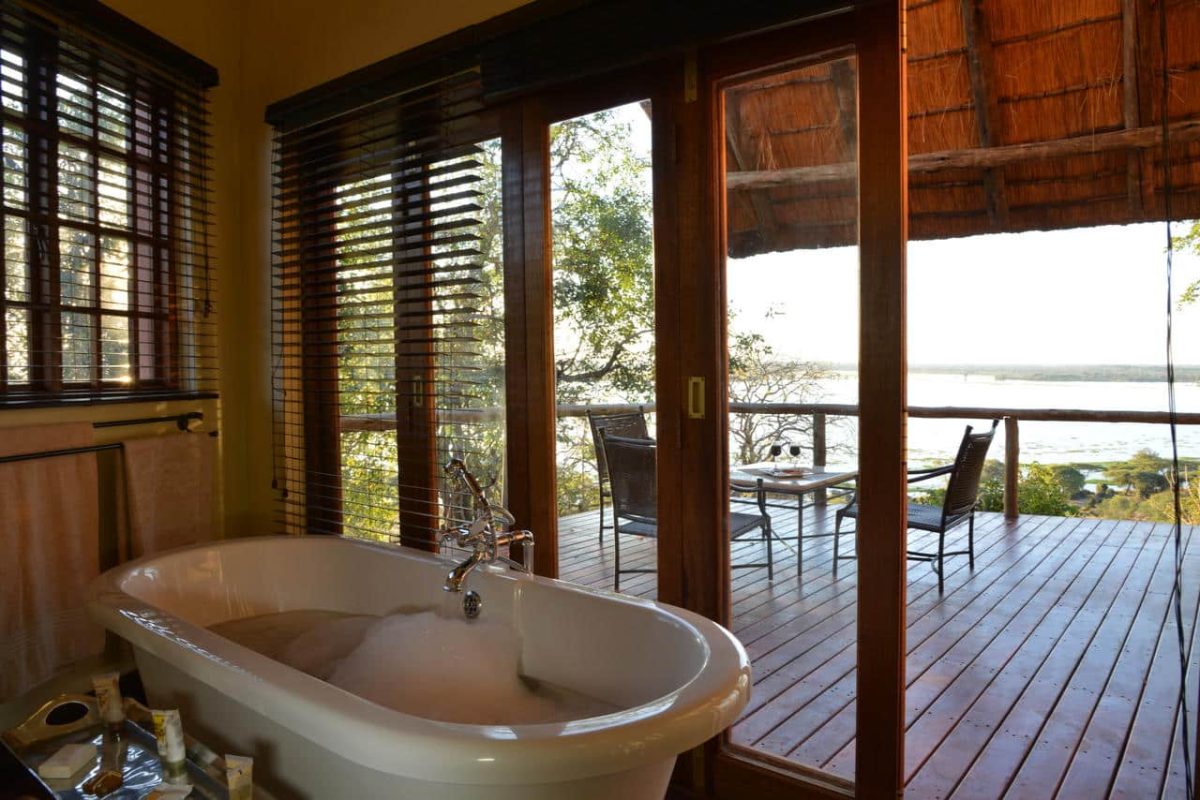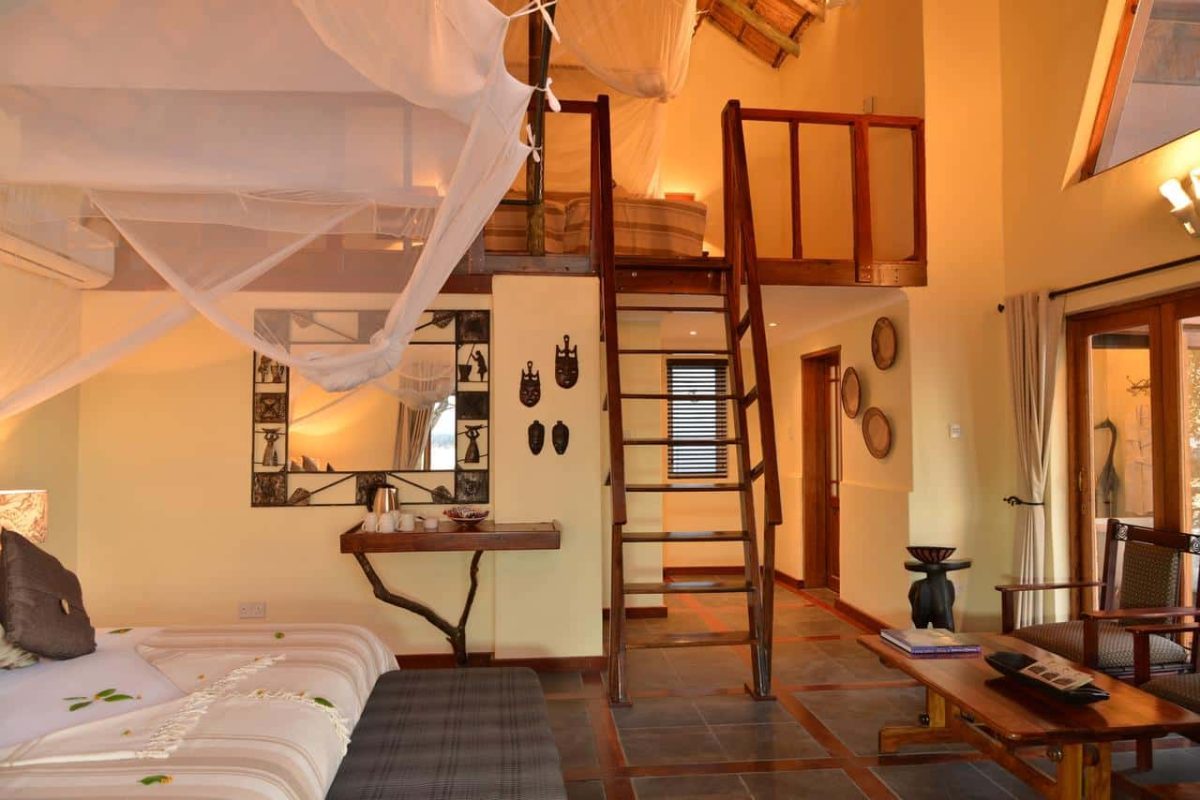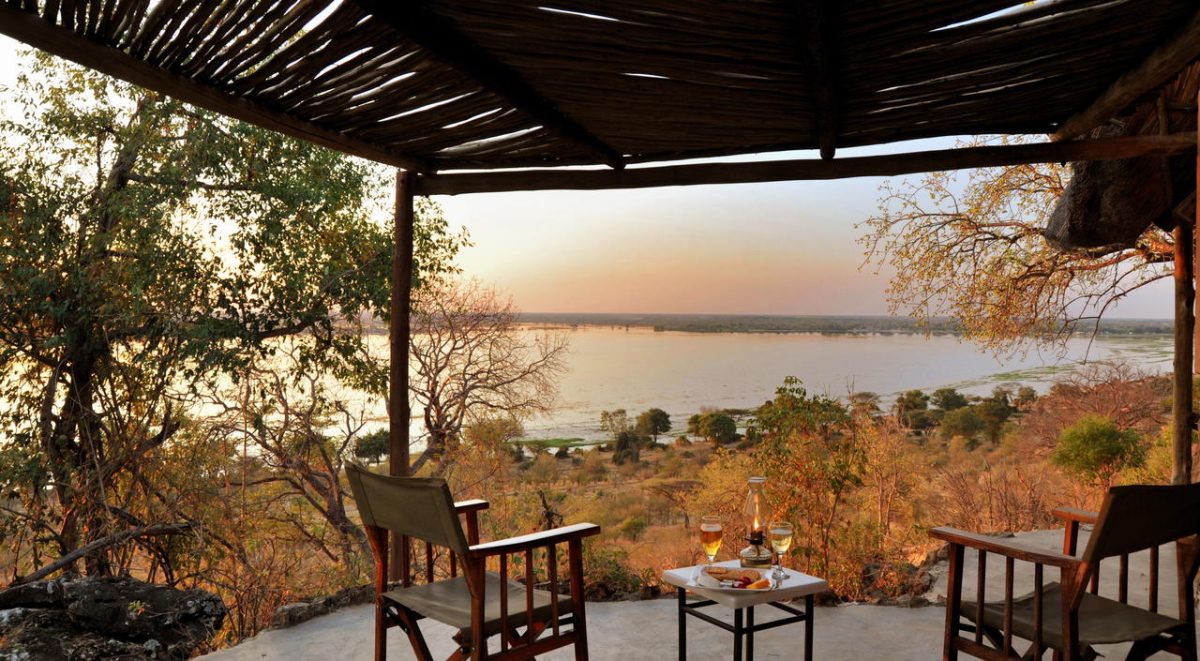 Muchenje Safari Lodge review
Muchenje is an attractive, unpretentious lodge in the Chobe Forest Reserve, which is approx. 45 mins from Kasane by good tarred road. This reserve lies adjacent to Chobe National Park in the western side of the Park (with open borders). The plus point is that this is a much quieter part of the Chobe National Park so that you don't get that sense of congestion (in peak season) at the Park gates with several lodge's safari vehicles heading into the park at the same time. This is a big plus for most of the year and especially in the busier peak months of June to October.
The lodge itself has a pleasant ambience, offering comfortable, spacious accommodation. They have employed Paul Moleseng, well-known for the Young Explorers programme, as their head ranger and he is introducing his own brand of kids safaris into Muchenje, which is good news.
The only downside is that they cannot do water safaris from their location, because of the variable water levels in the Chobe river. Thus they offer a full day game experience. You start with a short morning game drive or walk, then you return to the lodge for breakfast, then take a leisurely morning game drive through the park back to Kasane where you enjoy a boat cruise over the middle part of the day, with lunch on the river. You meander back via an afternoon game drive arriving in the late afternoon. Everyone seems to enjoy this 'big day' in terms of the quality and quantity of game-viewing.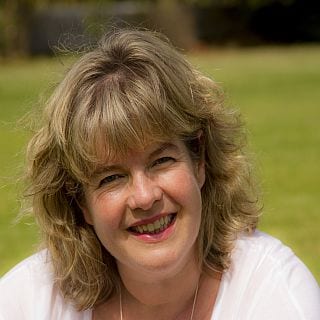 Includes
All meals, accommodation, drinks, unlimited game activities including game drives, walking safaris, river cruise, night drives, village trip, transfers to/from Kasane, laundry, park fees
Family Suitability
Accepts older children
Malaria Rating
Malarial area year-round
See other options in this area