Overview
Stunning setting overlooking  the crater Lake Kyanginga
Excellent base for exploring Semliki & Kibale
Distant views of the Rwenzori Mountains
Close to Kibale National Park for chimpanzee tracking and forest walks
Kyaninga Lodge is north of Fort Portal perched on the edge of one of the many crater lakes in this area, between the Rwenzori National Park, the Semliki Wildlife Reserve and Kibale Forest National Park. This means that it can be used as a base for visiting these parks or as a gloriously scenic overnight stop en route from Queen Elizabeth National Park and Murchison Falls.
Built largely from timber from alien exotic trees, Kyaninga Lodge was built by a team of local craftspeople under the guidance of its owner, master-carpenter Steve Williams.  Spacious log cabins extend either side of the main lodge building along a rocky ridge. The eight cabins have en suite bathrooms with solar powered showers, baths, twin basins and flush loos.
At the main building there is a dining room, bar and open fire for chilly evenings. For hotter daytime temperatures and to cool down after a hike, there is a particularly fabulously located pool deck overlooking the lake.
Activities
From Kyaninga Lodge, it's possible to hike direct from the lodge with a guide. One is a ridge walk above the crater lake and the other is a forest walk on its shores, where black and white colobus and vervet monkeys can be spotted along with numerous birds. The other walking is, of course, the famous and unmissable opportunity to track wild chimpanzees and other primates in Kibale Forest national Park, about an hour's drive away.
The main lodge houses the bar, with comfortable sofas and armchairs set around an imposing two-sided open fireplace, and a more intimate raised viewing gallery. The restaurant, with spectacular views on both sides, is furnished with exquisitely textured Mvule and Elgon Olive furniture made on site. The main lodge building opens out on to two levels of wooden decks where guests can relax and absorb the panoramic views. From the decks, steps hewn from local volcanic rock lead down to the magnificent swimming pool and on to two terraced lawns overlooking Uganda's clearest crater lake.
Accommodation at Kyaninga Lodge
With eight beautifully appointed cottages thoughtfully positioned to ensure privacy and tranquility, guests can relax and unwind in ultimate comfort and style at Kyaninga Lodge. Each cottage features an indoor seating area with comfortable easy chairs, a choice of twin or double bed dressed with the finest Egyptian cotton linen and soft feather pillows, and en-suite bathrooms boasting claw footed freestanding bathtubs and marble countertop basins set on exquisitely textured Elgon Olive counters. A private terrace overlooking the lake and the mountains beyond offers the perfect place for early morning tea or a sundowner.
The gardens were designed by London-based landscape architect Imogen Jenkins and provide a beautiful backdrop to the lodge. As well as the kitchen garden and an orchard of fruit trees, the gardens include a grass tennis court and croquet lawn for use by guests. Picturesque Tooro Golf Club in Fort Portal town is easily accessible to golfing enthusiasts.
Kyaninga Lodge on the map
Rooms
Cottage
Kyaninga Lodge's nine cottages are built on platforms and set apart to offer privacy and tranquility. Access to the cottages from the main lodge is via a raised wooden walkway.
Each spacious cottage is beautifully appointed with a choice of twin or double beds made up with Egyptian cotton bedlinen and soft feather pillows. Two family cottages feature a mezzanine level with extra sleeping space for children.
Once inside, an indoor sitting area leads out to a private deck where one can enjoy morning tea or a sundowner and views over the lake and the Mountains of the Moon beyond.
The en suite bathrooms boast marble countertop basins set atop beautifully crafted Elgon Olive pedestals, claw footed freestanding baths and glass walled showers. Hot water and lighting in the cottages are solar powered, providing all the comforts of home in a most extraordinary setting.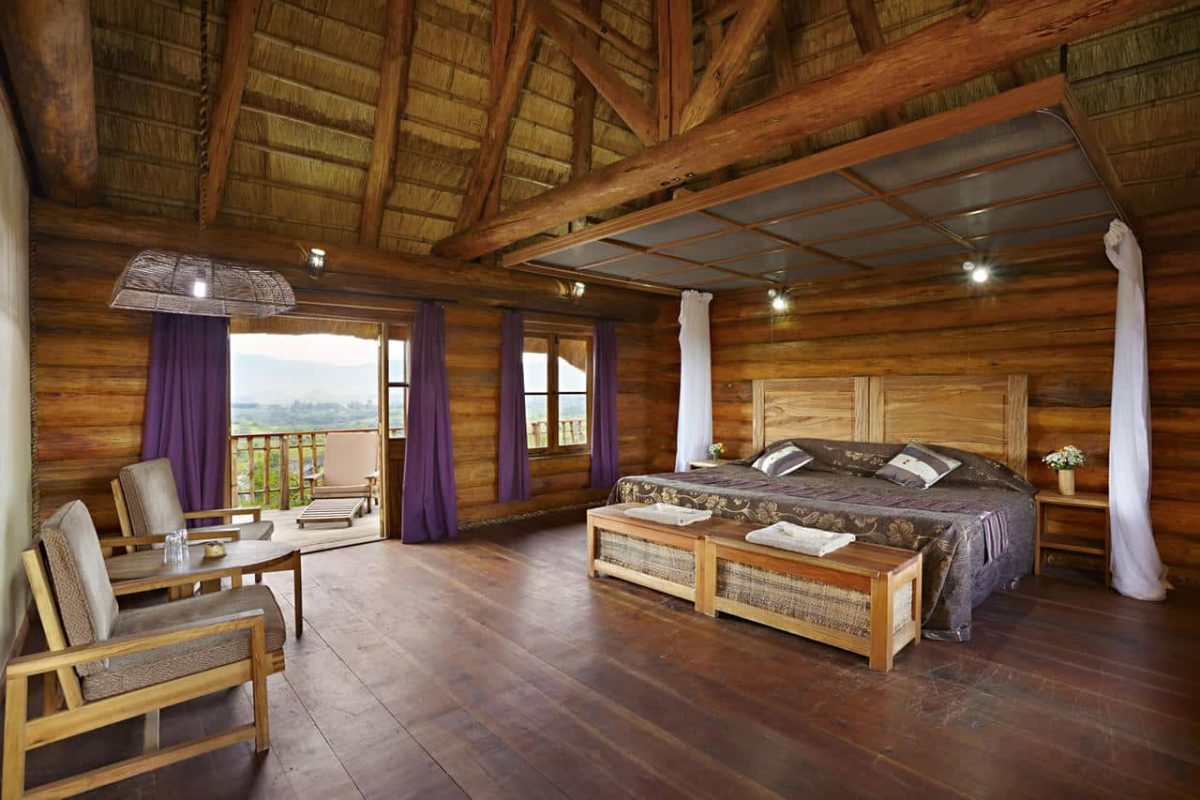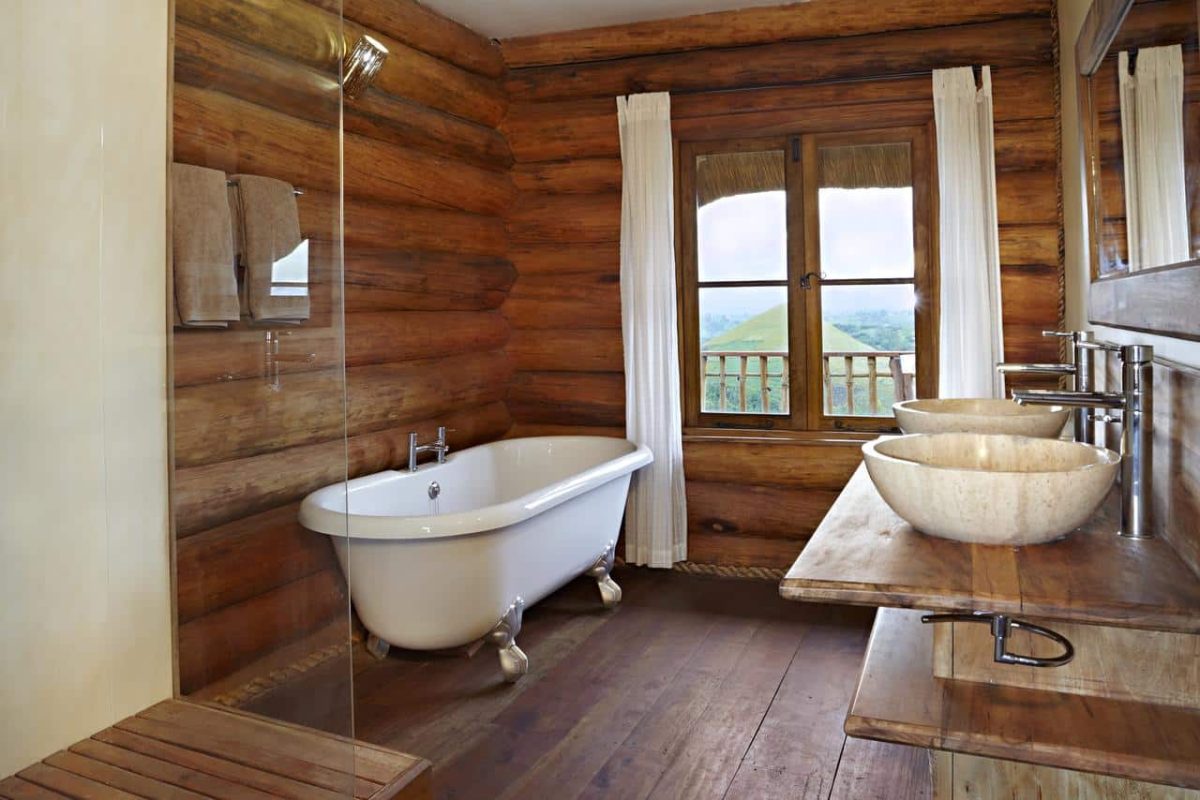 Family Suitability
Family-friendly all ages
Malaria Rating
Malarial area year-round