Overview
Mana Pools National Park is situated on the banks of the mighty Zambezi River. This is where you will find John's Camp. Nestled amongst canopies of Trichelia and Mahogany trees. Mana Pools National Park, a World Heritage Site, is perfectly situated in the heart of a natural valley on a unique flood plane, rich and diverse in flora, fauna and wildlife. It is home to 4 of the Big 5 (excluding only Rhino)
It's the only National Park in the world where you are allowed to freely walk with the wild animals and get to experience Africa as it should be - on foot!
The Camp
6 Meru style canvas tents under a double fly sheet make up the compliment of 12 beds. Each tent has en-suite bathroom facilities with flush loo and overhanging safari-style bucket showers. Inside the tent is a lit changing area complete with a running water basin. With privacy in mind, the tents are generously spaced out along the floodplain adjacent to the Zambezi River. There is a star gazing sleep-out platform for the more adventurous safari traveler.
The dining area is centrally located between the tents, positioned in thick shade, and there is a campfire overlooking the floodplain for evening cocktails and snacks before dinner. Enjoy sun-downers with hippos on the banks of the Zambezi River and bird watch over 400 species of birds.
Activities
There is a variety of activities available at the Camp. Game Drives happen from a 9 seater landcruisers so everyone has a "window seat". Walking in the National Park is lead by professional, armed and licensed guides. Catch a variety of species from the great African Tiger Fish to the tasty Tilapia with the Land based fishing available at the Camp.
Enjoy a delicious meal prepared in the main camp and set up in a remote and beautiful part of the park, overlooking either the Zambezi River, one of the many inland pans, a gully or the majestic floodplain itself.
Rooms
Tent
Walk-in Meru type Safari Tents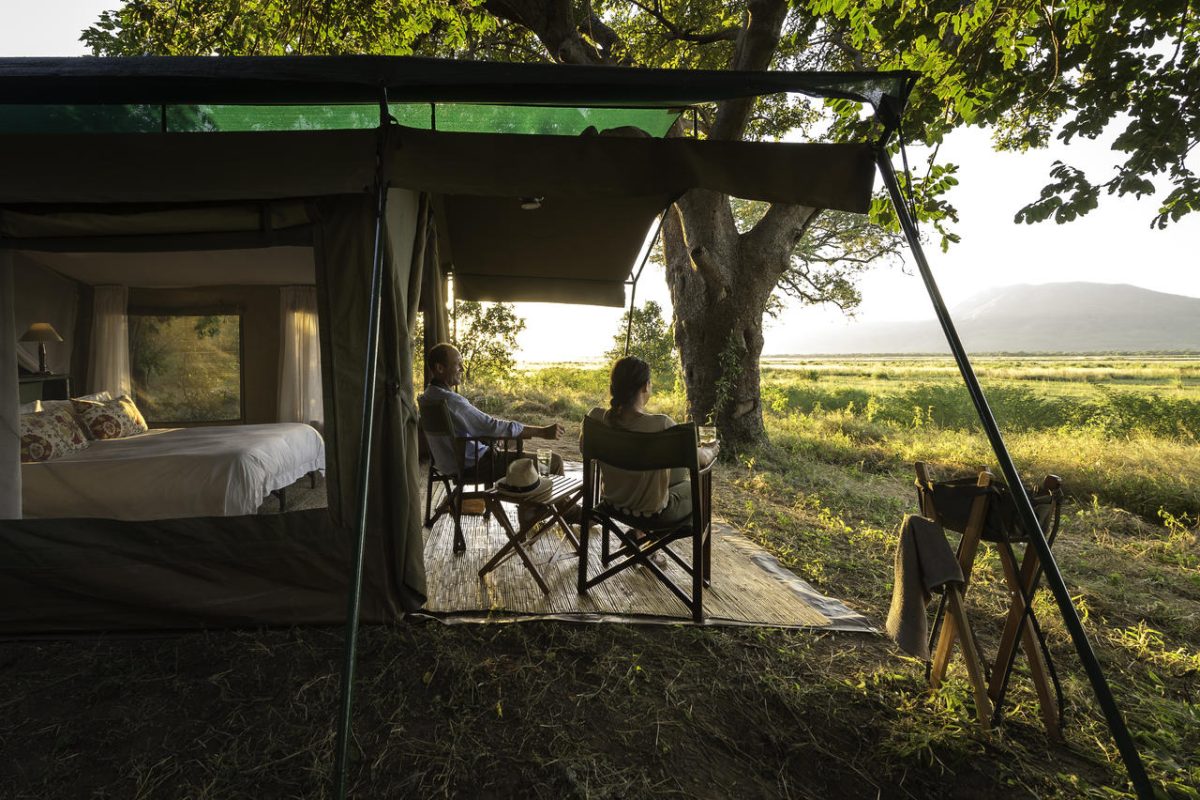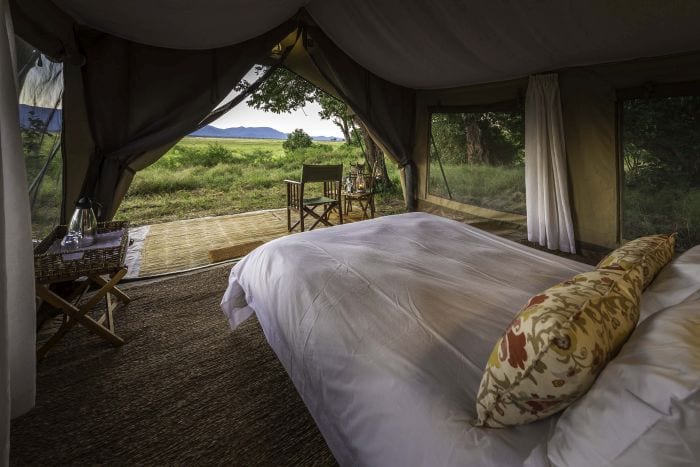 Special offers
Family Offer
Second child free – for children under 16 years; youngest child goes free.
Second child free for children under 16 years, youngest child goes free. Park costs and levies still payable
Excludes: Park fees and levies are still payable on the free night
Terms & Conditions: Park costs and levies still payable.
Long stay special rates
Now 15% off for stays of 7 nights or more at any combination of Robin Pope Safaris properties
Special 4night rates
Stay 4 nights and receive lower rates
Terms & Conditions: Can be combined with Robin Pope's 7 night offer