Overview
Breezes Beach Club is a charming beach resort on the Michamvi peninsula on south-east coast of Zanzibar. It's known for its long pristine peaceful white beach, personal service and good food. Adjacent to Breezes Beach Club lies its sister hotels: the all-suite Palms,  as well as the luxurious Baraza Resort & Spa.
Accommodation
Most of the 74 air-conditioned en suite rooms are grouped in plantation-style villas set in landscaped tropical gardens, with four deluxe rooms on the ground floor and two suites on the upper floor with a large balcony. All are similar in style, decorated in neutral tones with teak wood furniture, Zanzibar carvings and cotton throws. The 10 standard rooms are set back from the beach as well five twin-bedded bungalows in the garden.
All rooms are classically decorated with wooden zanzibar furniture, ivory tones and cotton throws. All have a small terrace, air-conditioning, en-suite shower room, minbar, safe, hairdryer and a third bed functioning as a sofa/day bed. The suites also have a walk in dressing room, slightly larger bathroom with large terrace, private sunbathing area, and a covered outdoor lounge area.
This family-run resort retains its elegant old-world atmosphere thanks in part to its Zanzibar furnishings and the high thatched roofs. (The beach was once voted 'best beach in the world'.)
Dining
The thatched restaurant and lounge areas surround a large swimming pool and pool bar. Breezes Beach Club is known for its cuisine which combines Zanzibar dishes with more well-known international options. Given its ocean location, there's a natural emphasis on freshly caught fish. There's a choice of restaurants ranging from the main Salama Restaurant to the Sultan's Table and private Tides Restaurant.
Tides is a private beachfront restaurant for two which can be booked for breakfast, lunch or dinner. The elevated Sultans Table offers a fusion of Indian and Swahili dishes in at atmospheric setting overlooking the Indian Ocean. Both the Sultan's Table and Tides are at a supplement.
Facilities at Breezes Beach Club
Other facilities include tennis and volleyball, gym and a well-stocked water sports and activity centre with canoes, bikes, and kite surfing available. (Scuba-diving, snorkelling, deep-sea fishing, kite-surfing are at extra cost).
We also recommend the Fragipani Spa which offers a great range of treatments, sauna and jacuzzi,  as well as a yoga room, relaxation room and even the Sultan's Bath House for couples.
Breezes Beach Club is also a great option for families with lots of activities and diversions on offer. Two children are able to share with parents (in standard rooms) or take their own room at a reduced rate. Families with 3 children can take two adjacent rooms or there are two family units with two bedrooms sharing one sitting room. None of the rooms have television.
Diving
The dive centre is a National Geographic dive centre - the only one in East Africa. There's a 65km reef just a mile offshore so diving is an excellent option at Breezes.
Breezes Beach Club & Spa gallery
Breezes Beach Club & Spa on the map
Breezes Beach Club Review
Breezes Beach Club is a friendly and comfortable four star resort hotel set on a really lovely beach. (It is officially five star but we don't sell it as that!) It has a homely feel so I would say it is a good premier standard hotel. But all was well maintained and the food was excellent.
There's a main bar, pool bar, main restaurant which is used if you have booked on DBB basis and small private restaurant (Sultans Table) which can be booked at extra cost. There's a second private restaurant just for two - Tides - overlooking the ocean which is very popular for honeymoons and anniversaries.
Rooms are in a series of plantation buildings, each with six rooms, There are two suites on the 1st floor and four deluxe bedrooms on ground floor. Basically these are all the same room size inside but the suites have a large balcony with an outdoor shaded sitting area. There are only two blocks at the front and so the front four suites have sea view and the other suites would only have partial sea views. The rooms are spacious but I was disappointed in the bathrooms which were very old-fashioned. So need to make this abundantly clear in description.
The Frangipani spa was a really good spa with range of treatments, with Jacuzzi and sauna (plus the Sultans Spa for couples)
Room Tip from Kate - Personally I am not convinced that its worth paying extra for a front 'sea facing' room as the rooms are relatively far back to allow a large area for sun loungers etc. however it's a matter of personal choice. Similarly I am not convinced about paying extra for the suites unless you had one of the four front-facing suites as then you would have a sea view (through the palm trees).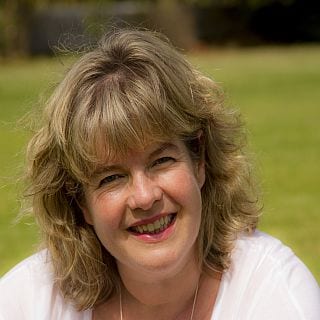 Family Suitability
Family-friendly all ages
Malaria Rating
Low risk and/or seasonal malaria
Good For
Beach, Cycling, History & Culture, Leisure, Relaxation, Watersports, Wine
See other options in this area