24 Carat Honeymoons
There are few better places than Africa for offering you a once-in-a-lifetime experience, with places so gorgeous you won't want to leave your suite.
Overview
If you are able to 'go big' on your honeymoon, there can be few better places than Africa. Our immense areas of National Parks and other protected conservation areas for wild animals and their natural habitats offer some 'once a lifetime' experiences with truly amazing places to stay, far-flung and extraordinary places to visit and enticing, unique things to do.
Our luxury honeymoons in Africa are invariably tailored around each couple. So we only show a couple of sample ideas here to whet your appetite. The direction in which you may like to go is decided upon when chatting with us.
However, there is no shortage of 24-carat destinations. Below we outline some of our top honeymoon picks. Places so gorgeous you won't want to leave the room, let alone your hotel. And places so special you won't care about the accommodation, just that you are there with your beloved.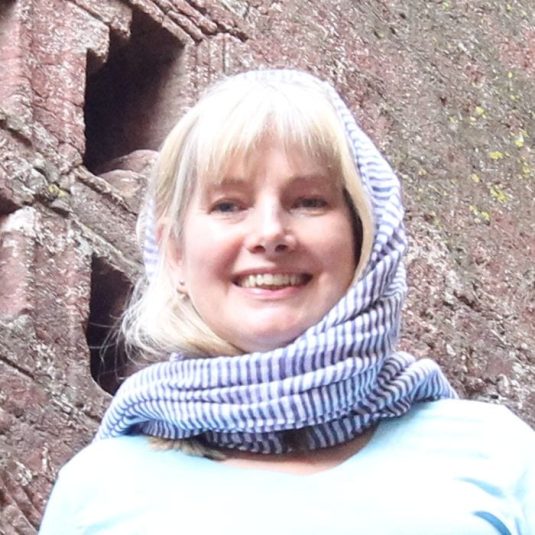 Ginny Russell
Co-founder & Director
Our experienced band of Safari Planners can create a bespoke plan for you. Ginny has returned from the UK to Africa at least twice a year for 25 years and advocates for Slow Travel and a more immersive experience.
We will certainly use Cedarberg again
"All the arrangements worked perfectly – no hiccups at all. We will certainly use Cedarberg again and will recommend the company to others. We were particularly impressed by the fact that the ground agents met us from every flight and saw us on to the next flight so if anything had gone awry there was someone on hand to help us sort it out. As one gets older that is enormously comforting."
Ms Sandra Clark, UK
Incredibly well organised
"Everything was incredibly well organised and left nothing wanting. We did not see all of the animals that we had hoped for but the experience we had was so much more than that. Hopefully we will return to Africa one day – maybe Namibia / Botswana next time. Thank you so much for organising everything for us it is very much appreciated."
Mr James Coleman
Most amazing holiday in SA
"Thank you for the most amazing holiday in South Africa. The three lodges were all selected with great care and each had a different atmosphere. All transfers worked entirely smoothly and we were even met on arrival at Johannesburg airport to be escorted the few yards to the airport hotel! Cedarberg really came into their own when BA messed up theoutgoing flight (twice) and Ginny spent her entire Bank Holiday weekend sorting it out for us."
Mr Mike Ricks, UK
Hi I'm Gloria, I'm here to help you plan your ideal holiday experience
Cedarberg always create amazing holidays
"Cedarberg do not fail to deliver they always create amazing holidays and we can not fault. We've used Cedarberg 5 times and keep going back for more African experiences Excellent. Amazing as always, as we always seem to test you guys with snow, weddings & having to change destination. You never fail to give us the best."
Mrs Alexei Howell, UK
I would only want to book through Cedarberg
"Thank you so much for booking this experience for us, Mari. Everything was so well organized and went so smoothly, from car rental and driving and hotel directions, to lodge details, inclusions, exclusions, etc. The link you gave us with all the details on the locations we were going to as well as the detailed itinerary and pre-departure information was very helpful. We're grateful for your efforts and for making this an outstanding experience for us. I have already sent your details to friends in case they're interested in booking a trip of their own, and now that Tom has seen the beauty of Africa I know I won't have to convince him to head back there again. I'm dreaming of safari in Namibia next time, and I would only want to book it through Cedarberg."
Mrs Michelle B
Exceeded all expectations
"Cedarberg was professional, responsive, and personable. All flights, all transfers, all accommodation, all activities, and the safari itself went exactly to plan. The experience, end-to-end, exceeded all expectations."
Mr Michael Barnard