Eat at the Rock Restaurant in Zanzibar
For most travellers, the experiences they have on their holiday far outweigh anything else. And this is exactly what you will get when you visit The Rock Restaurant in Zanzibar.
Imagine sipping on punchy cocktails and eating fresh seafood atop a large rock in the Indian Ocean? The Rock's setting is as unique as you will get in this part of the world. Located on the south east of the island on the Michamwi Pingwe peninsula, the restaurant can be reached by foot at low tide or by boat during high tide.
The restaurant, which opens for lunch and dinner, is 7m high, allowing the water around it to rise 4.5m up the rock. Guests can enjoy their meals inside at one of the 14 tables provided, before heading outside to the outdoor seating area to take in the magical views.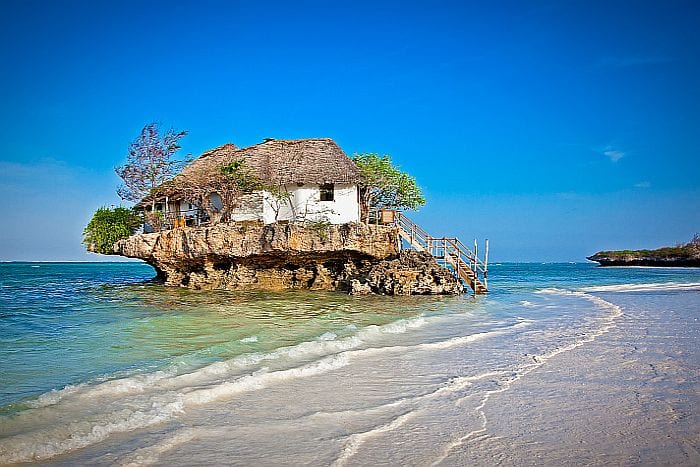 It's all about the location and breath-taking views at The Rock. Only an hours drive from Stone Town and a 10 minute drive from Paje, it is worth a visit no matter where you are on the island!