Hwange
A Hwange safari offers spectacular big game country only two hours drive south from Victoria Falls.
Overview
Hwange National Park is Zimbabwe's largest and oldest game park ranging over an area of 14,600 km². Its sheer size means that it offers a range of vegetation with a resulting diversity of game. This ranges, from the dry southern acacia bush bordering the Kalahari Desert to the mopane woodlands, valleys and granite hills characteristic of the north. Hwange is certainly big game country with massive herds of elephants. These are especially visible at the end of the dry season in September and October. They are joined by lion, buffalo, hyena, giraffe, zebra, wildebeest sable, roan and other antelope.
Game-viewing in Hwange Park is made easier by the shallow salt pans throughout the park. These natural salt pans offer the perfect cooling mud bath for elephants. Ultimately the pans develop into small waterholes. However because of the deep Kalahari sands, these waterholes dry up as the dry season progresses. Hwange is unusual in that, right from the park's inception, the rangers have pumped water into these waterholes in the dry season. This means that the park is a veritable mecca for game in the dry winter months. A Hwange safari between July to October will offer plenty of wildlife as animals flock to these pans for much-needed water.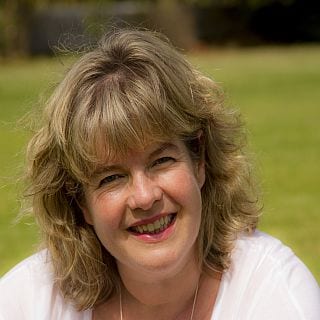 Kate Bergh
Co-founder & Director
Our experienced band of Safari Planners can create a bespoke plan for you. More enriching, more restorative and making more of a difference. Discover how working with a specialist adds value to your African adventure.
Features
Why you may love it
Spectacular big game country only two hours south of Victoria Falls and easily combinable with the Falls.
Range of Vegetation with resulting a diversity of game.
Alongside the usual morning and afternoon game drives, many of the lodges put a particular emphasis on walking with game. Some lodges offer full day game drives into the park to some of the more remote water holes. This has a double benefit. It allows you to go further into the park, enjoying a picnic by one of the watering spots. But it also allows the camps to check on the waterhole pumps and to give much needed supplies to the pump attendants who camp out in the park.
If you have some time to spare, you can also visit the Wild Dog conservation project.
Finally some of the lodges support nearby villages so can you can visit these villages and their schools in an uncontrived and natural way.
The Hide Review, Hwange Park, Zimbabwe
Hwange is an easy 2 hour transfer from Victoria Falls town, slightly less from the airport. The transfer stops at Hwange Main Camp on the edge of the park and then each of the Hwange game lodges collect you in their 4x4 vehicles. Depending on which camp you are staying at, this might be anything from 10 mins to some of the lodges on the edge of the park to over an hour to one of the private concessions in Hwange National Park, taking the form of a game drive.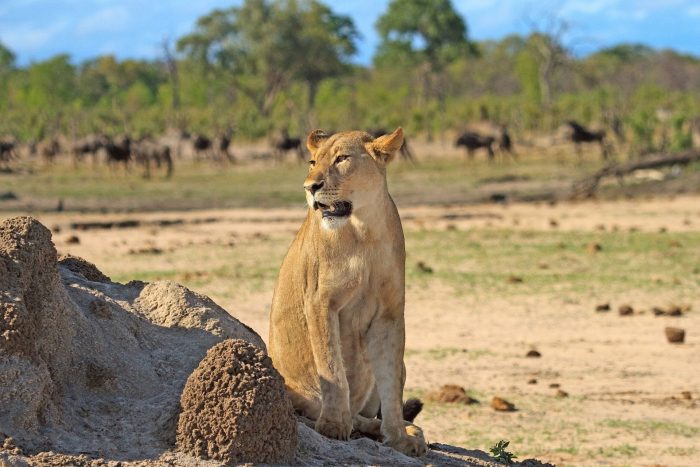 Hwange is vast –  approx 150km by 150km, Hwange has no major rivers so dry season game-viewing is VERY concentrated around the pumped waterholes. However in the wet season, the water stays in the depressions/pans and the animals spread out over this vast area, especially in early summer just after the rains. Later in the summer, they start coming back to their usual haunts. So its very seasonal....(you have been warned)
The Hide is looking great. It remains very much an authentic safari lodge but the tents are now very luxurious - spacious and well appointed. The Hide is very serious about its game-viewing and offers not two activities per day (as is the norm) but up to four activities. It has 3 professional fully qualified Zimbabwe guides (qualified for walking etc) which is very impressive as most places have 1 or 2 such guides plus more junior guides. As you may know, the Zimbabwe guiding standards are extremely high and thus known throughout the guiding industry of Africa.
Typically their pattern of activities is an follows: an early morning drive/game walk (walking on their private concession) from 5.30am/6am to breakfast time. After breakfast there's a mid morning game drive – typically from 9am to 12pm, lunch and siesta time followed by a mid afternoon game drive/walk – from approx 4pm to 6.30pm/7pm. Then after dinner there is a night drive (on their private concession time) from 9pm to 10pm or later. So if you are keen to get the most from your safari, The Hide will be the perfect destination.  Alternatively they also offer full day game drives to travel further into Hwange National Park with packed lunch.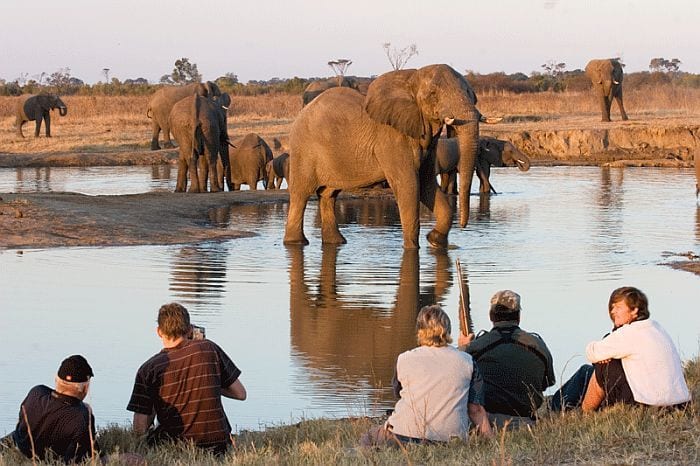 There's also an underground hide (excellent in dry season) overlooking the waterhole - what a surprise! In the dry season you may need to be driven back to camp – even during the day - as sometimes there are too many elephants around between the hide on one side of the water and the camp on the other!
Back at camp there's also a small swimming pool for relaxing during the day, a lovely sitting area overlooking the waterhole and a large festive communal table for dining. Overall The Hide has a super ambience and I don't hesitate to recommend it!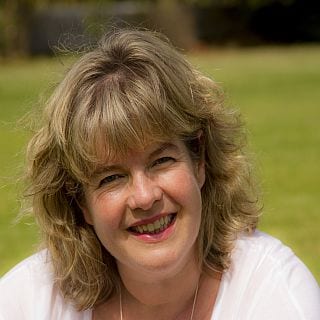 Did you know
History

Founded in 1928

Location

The park is close to the edge of the Kalahari desert