Seasonal Water Camps
Safari camps in the semi-permanent waters are known as seasonal camps and offer water-based activities from June/July to October.
BEST TIME TO VISIT
June to Oct
Overview
Seasonal Okavango Delta lodges lie in the part of the Okavango Delta which is seasonally floods. They offer the full range of water-based safari activities. But only from June to October when the water levels are highest. All year round they offer 4×4 game drives in open vehicles and game walks.
The waters of the Okavango Delta offers a floating safari experience. Choose between the silence and gentle pace of a poled mokoro, or the faster pace of a comfortable shaded motorboat. A network of waterways, feathery papyrus reeds, and diverse animals, large and small, are waiting to be discovered.
Some camps are more water-orientated (such as Kanana Camp) and some are more land-orientated such as Shinde. Some of the lodges on private concessions within the Moremi, such as Chiefs Camp, also have seasonal flood waters on the edge of Chief's Island.
Exactly when each lodge can offer mokoro trips or boat excursions varies from camp to camp. And by season, depending on the strength of the Okavango flood. And also as the water channels forge new routes.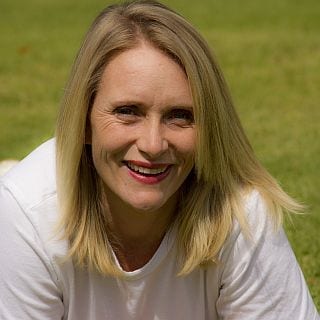 Mari Jacobs
Africa Travel Specialist
Our experienced band of Safari Planners can create a bespoke plan for you. More enriching, more restorative and making more of a difference. Discover how working with a specialist adds value to your African adventure.
Features
Why you may love it
Offer the full range of water and land-based safari activities during the seasonal flood
All on private concessions so they can offer night drives and walking safaris
These private concessions also offer walking safaris, night drives and off-road driving on occasion
Remote locations giving a great sense of tranquillity and wilderness
Explore the Seasonal Water Camps map
When to visit Seasonal Water Camps
Overview
Seasonal Flood
Though the camps are open year-round, they are obviously at their best during the flood from June to mid-October. The exact timing varies from year to year and camp to camp.
Review of Sandibe Okavango Safari Lodge
Sandibe is a great new design-orientated lodge, which is the flagship product. I loved the open layout of the main area with the light airy decor. The rooms are very spacious with the sitting area at the entrance and then an open bathroom with outdoor shower.
There are some design features at Sandibe, where perhaps the designer got a little too carried away, which are not so practical. The inside shower is a little claustrophobic as it's a very small entrance with solid walls that surround you. If they didn't show me where the toilet was, I don't think I would have found it… Sun shines right into the bedroom ii the late afternoon and also reflects off the plunge pool which is in the middle of the veranda. So I would have liked a bit of shading over the back door to try and block the sun a little. They do have wooden blind doors that you could close, but then you wouldn't get the views on to the waterways outside.
They also have quite a lot of baboons coming through camp. Plus quite a lot of spiders which are quite noticeable as they move around quite a bit and are quite fast… bad for arachnophobics. (They apparently love the type of wood design that's been used in the main lodge…)
Again, one of the few camps with air conditioning. There's a stable power source with solar electricity back-up.
Did you know
Size

Delta swells 3 times in size between March and August

Timing

How early it floods depends on the Summer rains