Okavango Mixed Activity Camps
Mixed activity safari camps offer a variety of safari activities all year - open 4x4 game drives, bush walks, boating and mokoro trips on the water.
Overview
We have termed some camps as 'Mixed Activity' camps. What do we mean by this? These Okavango safari camps offer a variety of safari activities throughout the year. Not just during the Okavango flood from July to October. This is particularly useful if you have limited time and don't have time to visit two camps in different areas.
Why can they offer water and land based activities? Usually it's because they lie on one of the perennial rivers or water channels. These continue to run through the Delta even when it's not in flood. So you can enjoy a game-viewing boat cruise or a mokoro excursion out of the classic delta 'season'.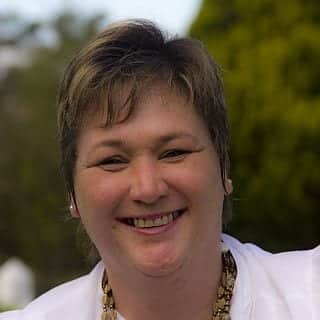 Madelyn Nieuwoudt
Africa Travel Specialist
Our experienced band of Safari Planners can create a bespoke plan for you. More enriching, more restorative and making more of a difference. Discover how working with a specialist adds value to your African adventure.
Features
Why you may love it
Offer the best of all worlds: range of water and land-based safari activities year-round
So you'll be able to enjoy a range of activities regardless of when you stay
These private concessions also allow driving off road (when following big game), night drives and game walks
Remote locations giving a great sense of tranquillity and wilderness
Note that the ratio of land-based activities, (game drives and bush walks), to water activities (boating and mokoro trips) will vary by time of year
Explore the Okavango Mixed Activity Camps map
When to visit Okavango Mixed Activity Camps
Overview
Emerald Season
Mixed activity camps can be visited year-round. But they particularly come into their own in the Emerald season from November to March and into the start of the dry season (April to May).
Review of Nxabega Okavango Tented Camp
They call Nxabega "the Gentlemen". Lighter woods are now used but there's still quite a manly feel to the lodge. All in all, it runs very well and I would recommend it. The main areas were looking very outdated but a refurbishment is about to start to bring the lodges area up to the same standard/décor look & feel as the new tents. The tented rooms are looking very good with a great combination of fresh, light woods with a traditional safari feel and colours. Spacing is the only real issue as the bedroom area seems a little tight. The little foyer is not really needed and this could be converted to the luggage area. The bathroom is very spacious (and they could have incorporated the luggage /dressing area in here as well rather than behind the bed, but anyway….). We had good game viewing with water activities available on the permanent channels. The Staff are well established, experienced and very knowledgeable.
There was no air conditioning, only a standing fan in the room. The camp runs on generator power so all gets switched off 1 hour after last guest goes to bed then back on 1 hour prior to wake up (around 4/5am) depending on season.
Note: Nxabega had a rooms refurbishment earlier in the year but the main lodge area is being refurbished now (Jan-Feb 2017).
Did you know
Changing world

Once part of Lake Makgadikgadi

Birding

530 bird species incl world's only fish-eating owl